One Year Warranty Included
Click "Add to Cart" To Claim Yours!
Looking for a flexible baking mat? This 2Pcs/set Non-stick Silicone Macaron Baking Mat from Kitchen Groups is made of food-grade silicone, which can be used to bake homemade meringue cookies and macarons. It can be reused and is easy to clean. The perfect tool for Macaron Baking!
Features:
1. Made of 100% food-grade silicone and glass fiber. BPA free
2. Thickness 0.7mm. can perfectly stead and flat on your counter
3. Non-stick design. help you to make a perfect dough

4.Heat-resistant, safe up to 446F. You can use it on the oven, microwave and else
5. printed conversion charts that help you effortlessly convert temperature, weight, and liquid
measurements 4242*29.5cm silicone rolling dough mat with retail package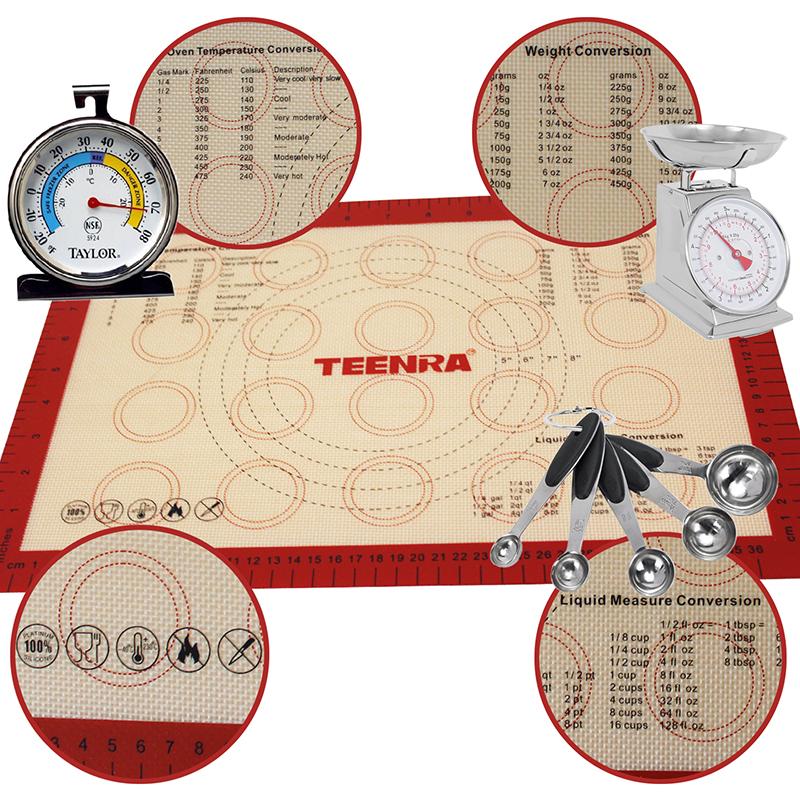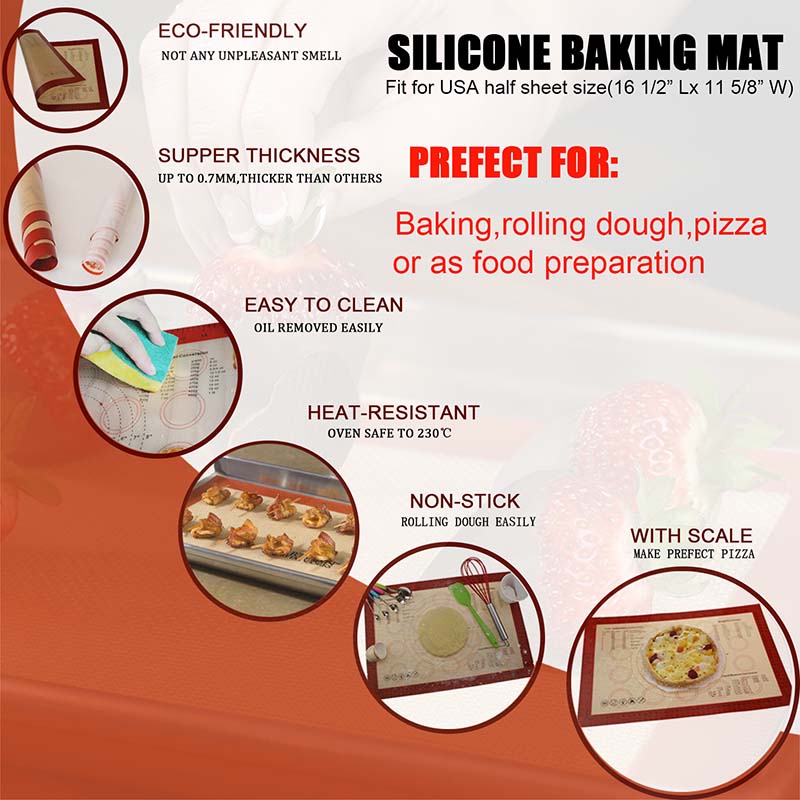 Package Includes:
1* 2Pcs/set Non-stick Macaron Baking Mat
*Please allow 10-21 business days for the item to arrive
Click "Add to Cart" To Claim Yours!