Save Money and Make Your Own Sausages At Home!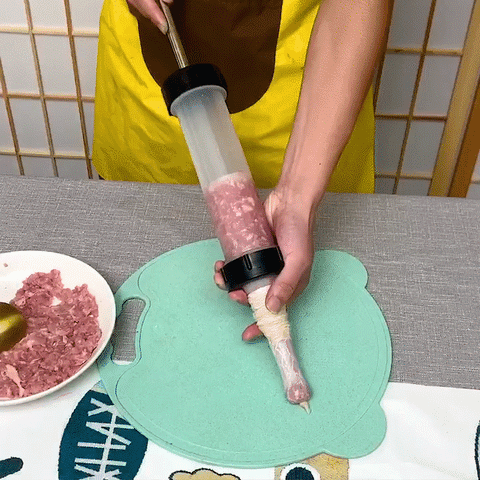 This is a great tool to make Sausage It can be used for the preparation for a holiday celebration and family reunion, to make your happy days happier and easier
It is made from Food-Grade material for all food contacting parts to the food, safe, sanitary and durable, easy cleaning.
3 Stuffing tubes ideal for homemade sausage-making tools kit. It can be used for both sheep Sausage cover and Pig Sausage cover, easy to handle for wife and Children.
finish stuffing 5lb in 15 minutes. As a creative gift for your cooking friends, mother, and even a chef, cooker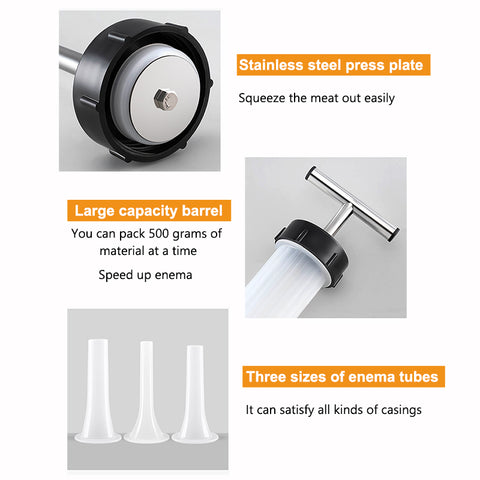 SPECIFICATIONS:
Material: Silicone + stainless steel
Size: 30*10.5cm
Weight: 256g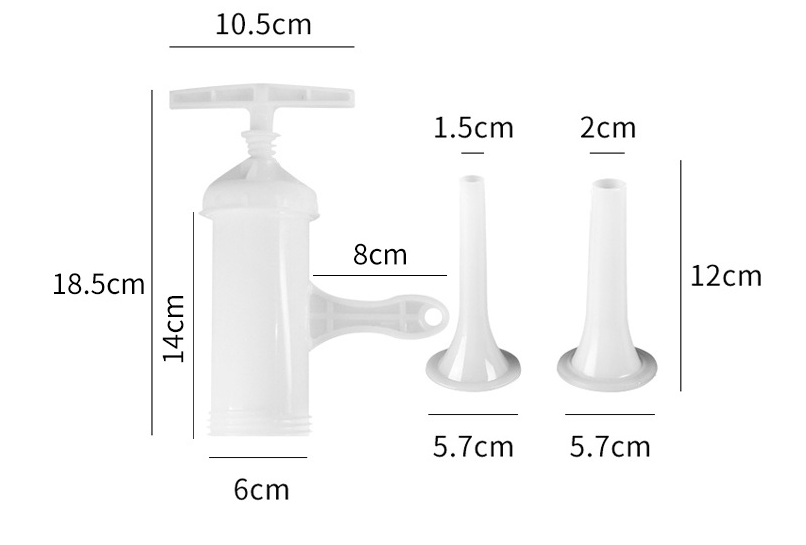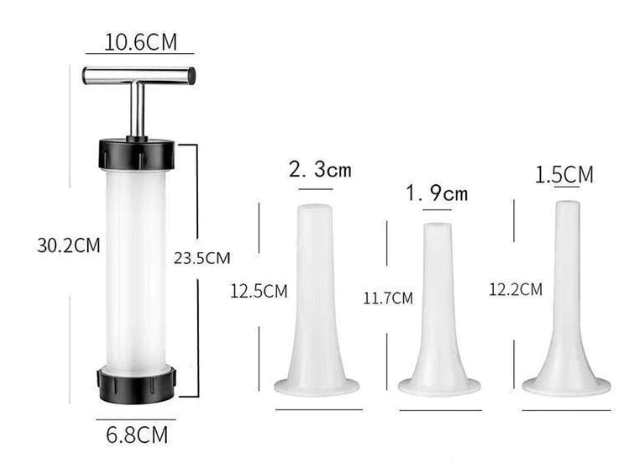 INSTALLATION TIPS:
First, put the funnel and the meat fillings together.
Put meat fillings into the sausage stuffer barrel.
Turn the handle screw to the bottom to the other end of the barrel.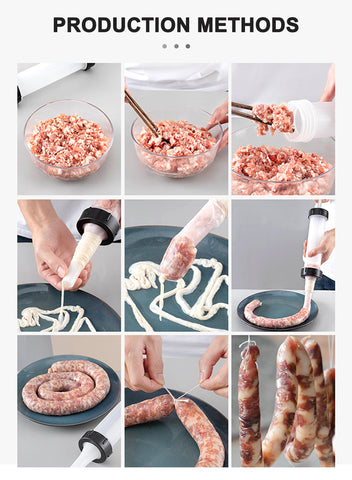 PACKAGE INCLUDES:
1 * Manual sausage filling machine
3 * Nozzles