Flip Pickle Jar With Leak Proof

When you love pickle of olives or cucumber, but facing trouble when pulling them out of the jar, our pickle container provide you a good solution. The pickle jar has an with a juice separating way, so you can simply pick your pickles without getting your hands wet.
Leakproof
The pickle jar is 100% leakproof and secure an airtight sealing to prevent any leaks or spills, perfect to store your favorite pickles.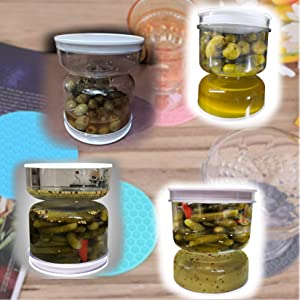 Good Quality
The Pickle Container is made of food-grade acrylic material, not easily deformed, strong seal from any leaks or spills. Easy to clean, you can keep using it for many years.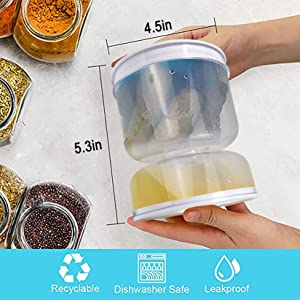 Extensive pickles food
The pickle Jar can be used to store many types of pickles, serve them fresh to satisfy your family and guests. Such as salad mixes, olives, maraschino cherries, or jalapenos.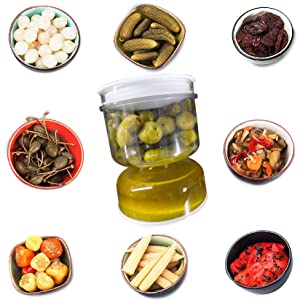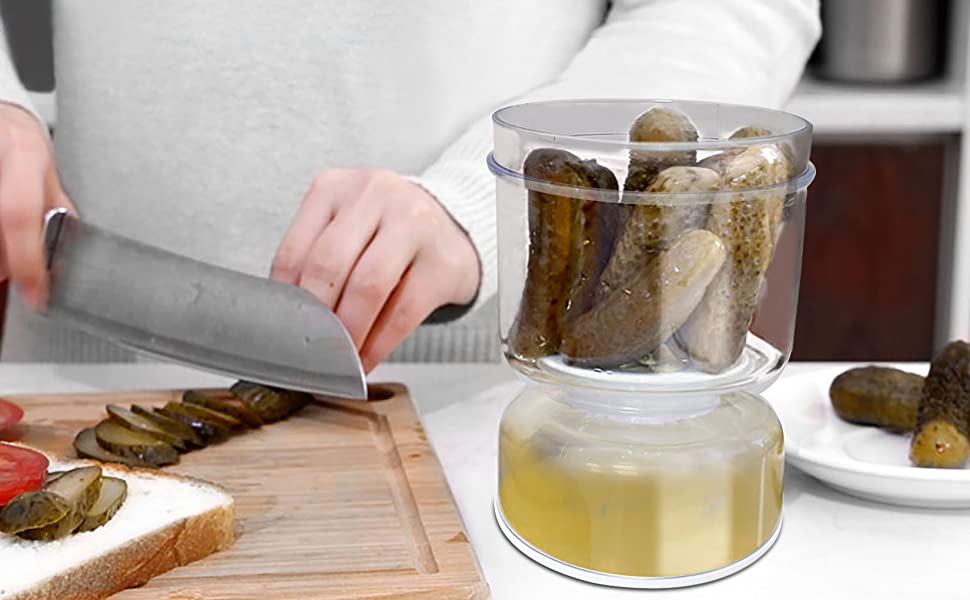 Wonderful Experience
The pickle jar design to separate liquid from the pickles when you flip it, After you finish eating, flipping back the jar and the pickles soaking in brine again to maintain their freshness and savor.