Expand your fall baking repertoire with pocket pies in festive apple, pumpkin, and lattice shapes. Our hinged molds make it easy to cut and seal rolled-out dough into neat hand pies, stuffed with your favorite sweet or savory fillings. For best results, serve the mini pies warm in the oven.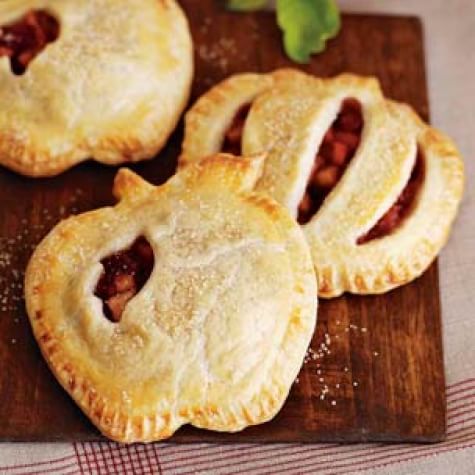 Set of three pocket pie molds including apple, pumpkin, and lattice.
Hinged design creates dual crimping to securely seal pie dough.
Use the bottom of each mold to cut a pattern on the top crust to allow steam to escape during baking.
Made of BPA-free ABS plastic.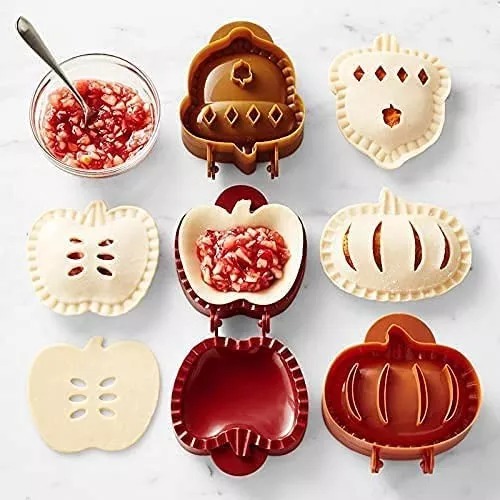 Our pocket pie mods were inspired by fall aesthetics, including a pumpkin, apple, and acorn shape. They are perfect for any hand pie occasion throughout the year. Take them on picnics or pack them for breakfast/lunch. Either way, Pocket Pie Molds may be just the things you need.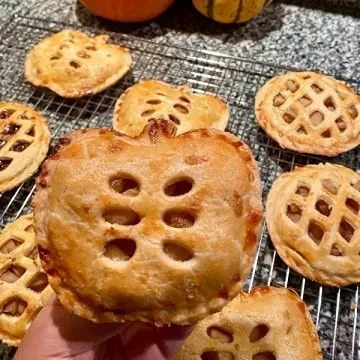 PACKAGE INCLUDES:
1x Apple/Pumpkin/Acorn/Pocket Pie Molds Set of 3 shapes
DIMENSIONS & MORE INFO:
Apple: 4 3/4" x 5 1/4" x 2 1/4" high.
Pumpkin: 4 1/2" x 5 1/2" x 2 1/4" high.
Lattice: 5 1/4" diam., 2 1/4" high.