Fiber material wire dishcloth brings you a new cleaning experience:
Scratch-free & Easier to clean corners &

Soft & Non-sticky

& Easy to dry

Scratch Free - Microfiber dishcloth, scrub and clean! Made of nylon material safe for use on all kitchen surfaces: Covers dishes, pots, pans, countertops, and cooktops without scratching.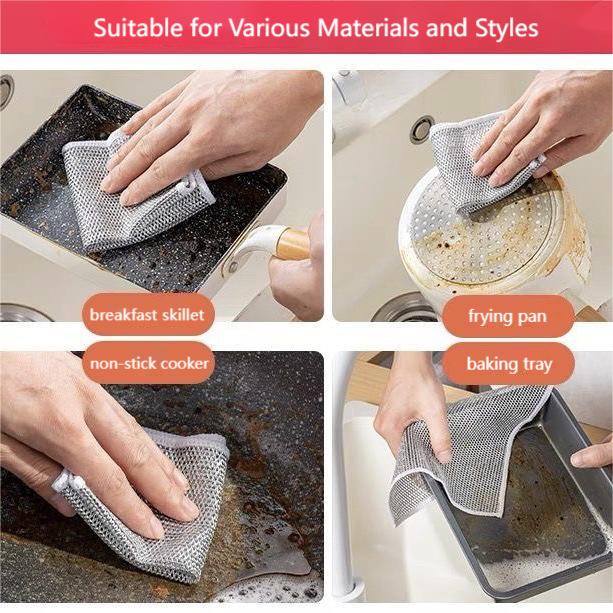 Multifunction - Not only be used to clean kitchen tableware and kitchen utensils, but can also be used to scrape the skin of daily ingredients.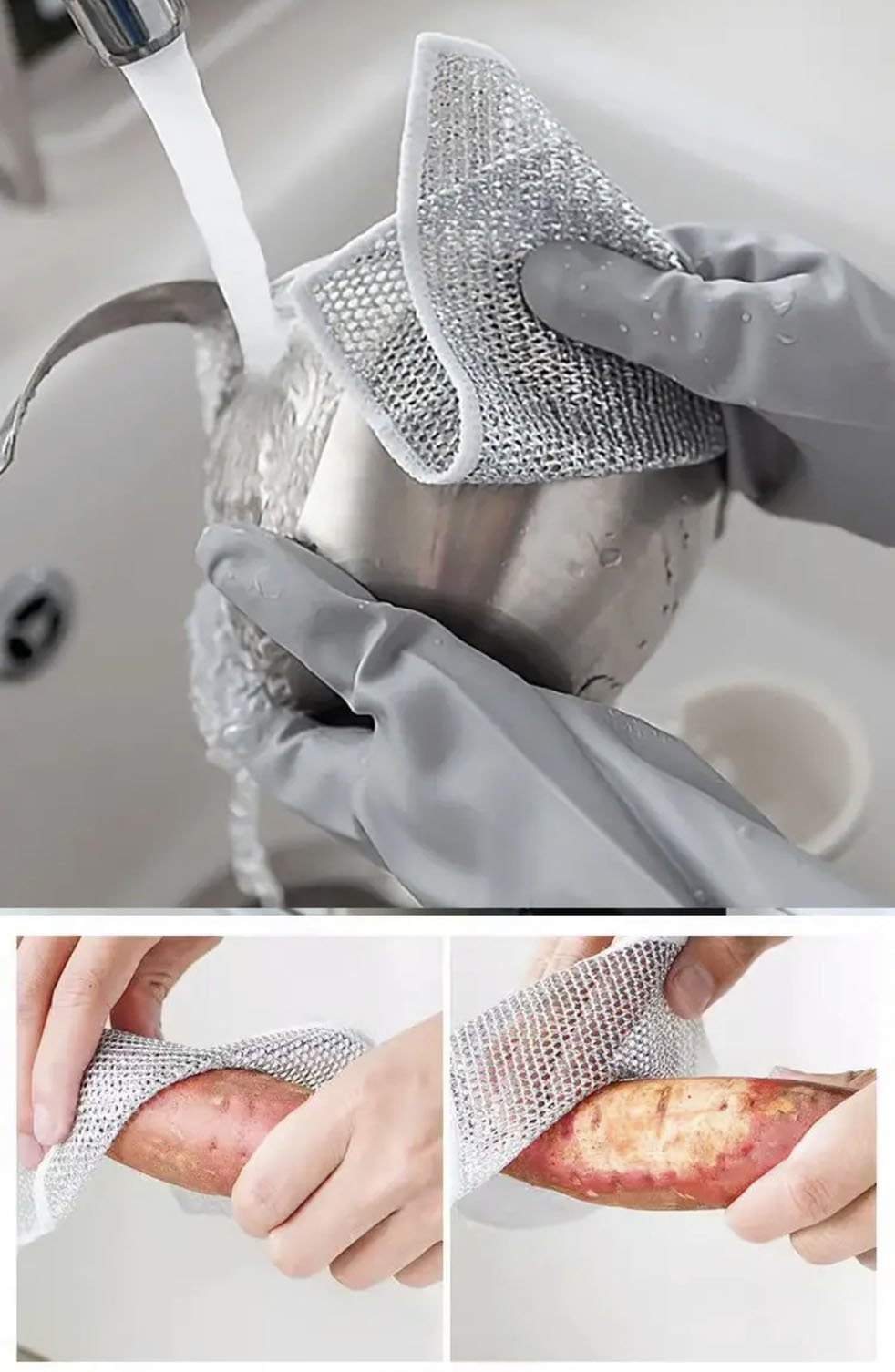 Easy To Rinse And Reuse - Unlike many mesh dish scrubbing cloths, where food gets stuck in the mesh, these are super easy to rinse out and reuse. Lasts hundreds of washings and made with overlock stitched edging so they won't fall apart in the wash.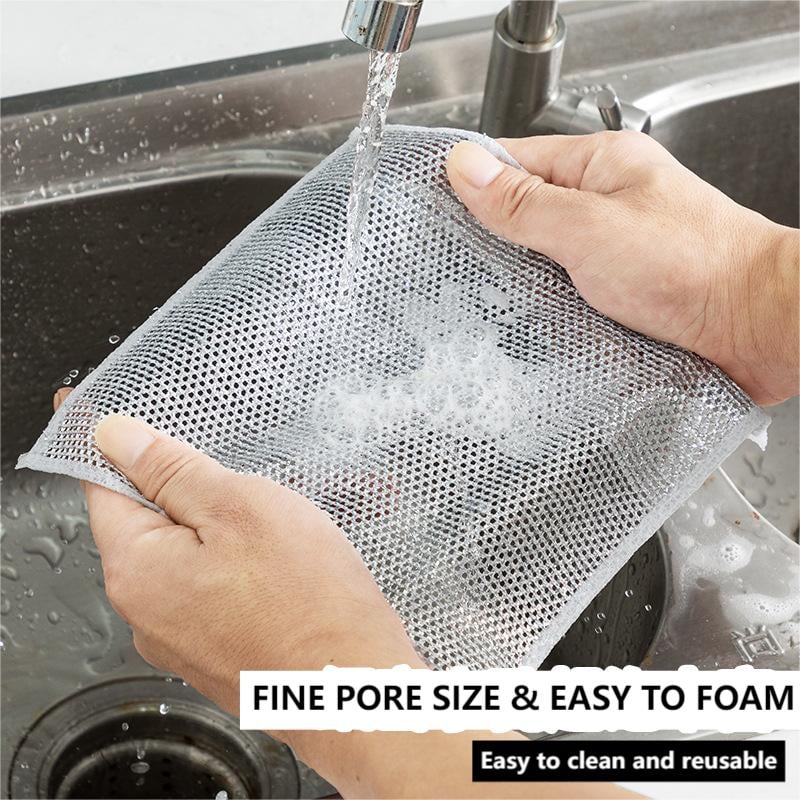 Easy To Store - Diamond-shaped lattice manufacturing process, quick water release and easy drying. They can be hung on the wall after use, saving kitchen space, and easy to drain, making it cleaner and hygienic.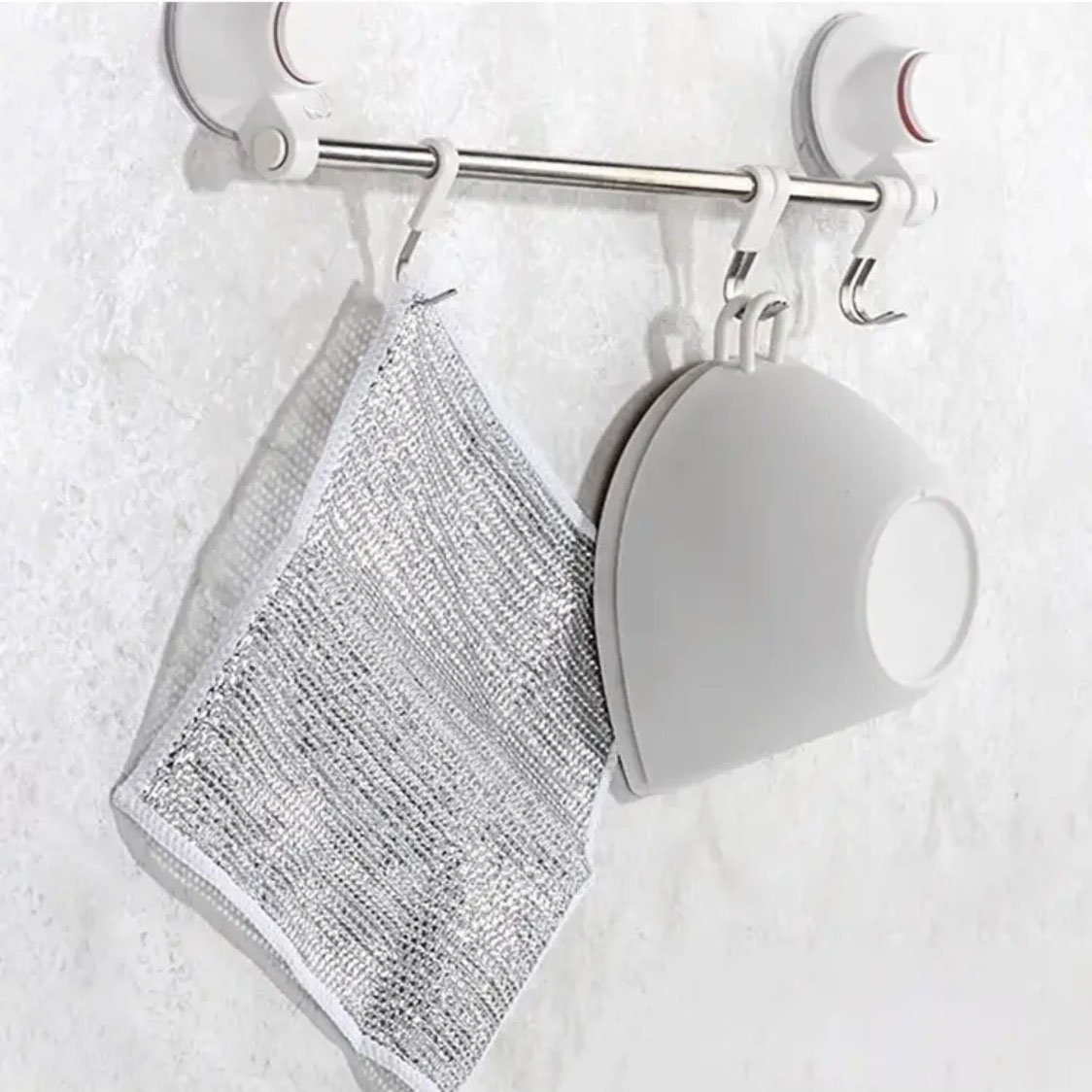 Specifications
Material: PVA
Size : 20*20cm