It's high grade stainless steal that removes loud odors that regular soap can't eliminate, and it lasts forever too 😁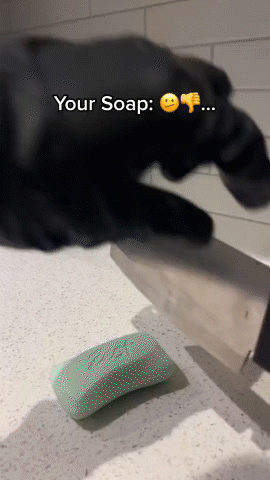 🐟🌰Onions, garlic, fish, and more—your Stainless Steel Soap is scientifically engineered to lift odors away. It also works great in the shower in place of bar soap or gel.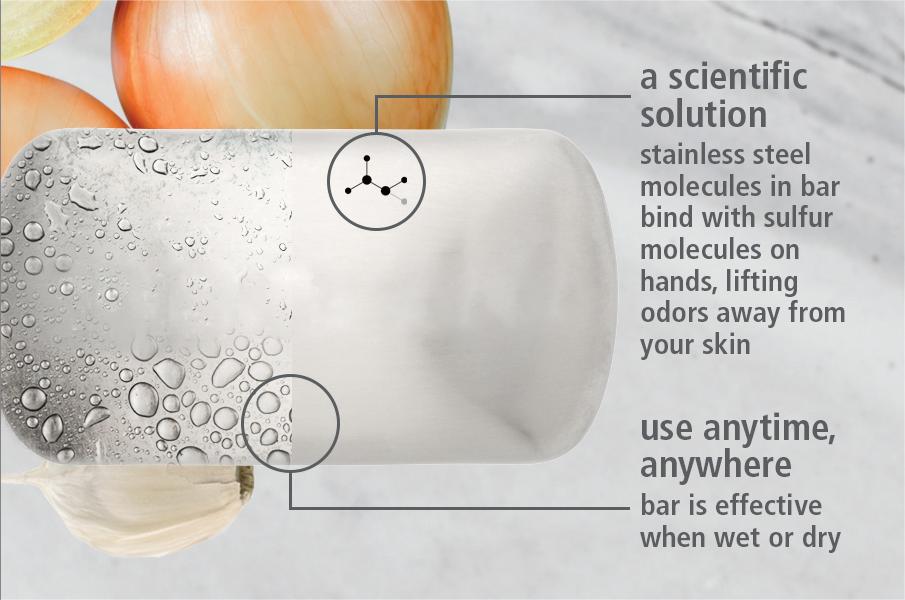 Description:
REMOVES ODORS FROM HANDS: Rubbing the stainless steel bar removes unwanted oders from your hands. Perfect to use after handling onions, fish, garlic or other pungent foods.
IT'S NOT MAGIC, IT'S SCIENCE: The Stainless Steel Bar is made from stainless steel. The molecules in the steel bind with the sulfur molecules on your hands, transferring the molecules, and the smell, to the metal and off of your hands.
EASY TO USE: Simply rub the bar between your hands as you would with a real bar of soap. You can use it with or without water.
MAKES A GREAT GIFT OR SELF PURCHASE: This handy kitchen tool makes a great stocking stuffer and is a must-have addition to any kitchen
EASY CLEAN UP: Dishwasher safe for quick and easy cleaning
🧼Holding the steel odor soap in your hand, then washing with water for 30 to 60 seconds. magic soap can remove all kind of odor, without any additives;
Specification:
 
 Shape: like a soap.
Material: stainless steel.
Dimension: 62mm x 42mm
Package Includs:
 
 1Pc x Stainless steel soap