😌 Are you always heartbroken that your favorite wine spoils easily after opening the lid?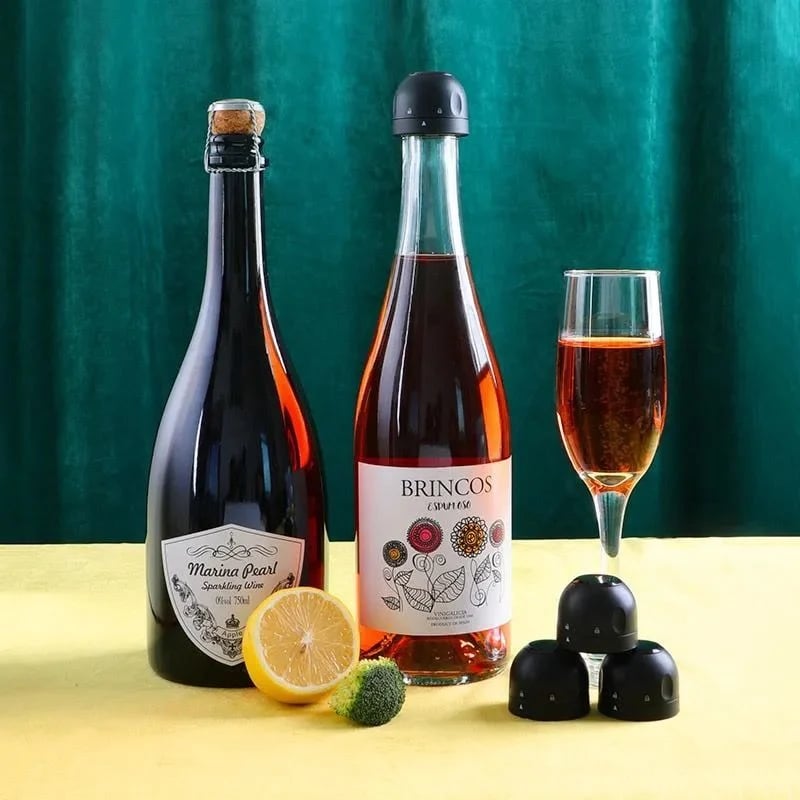 ✨PREMIUM MATERIAL
The Vacuum Cap Stopper can keep your wind fresh and preserve the natural flavor of the wine for several days. Spin easily and no longer fight with corks! It is your ideal choice.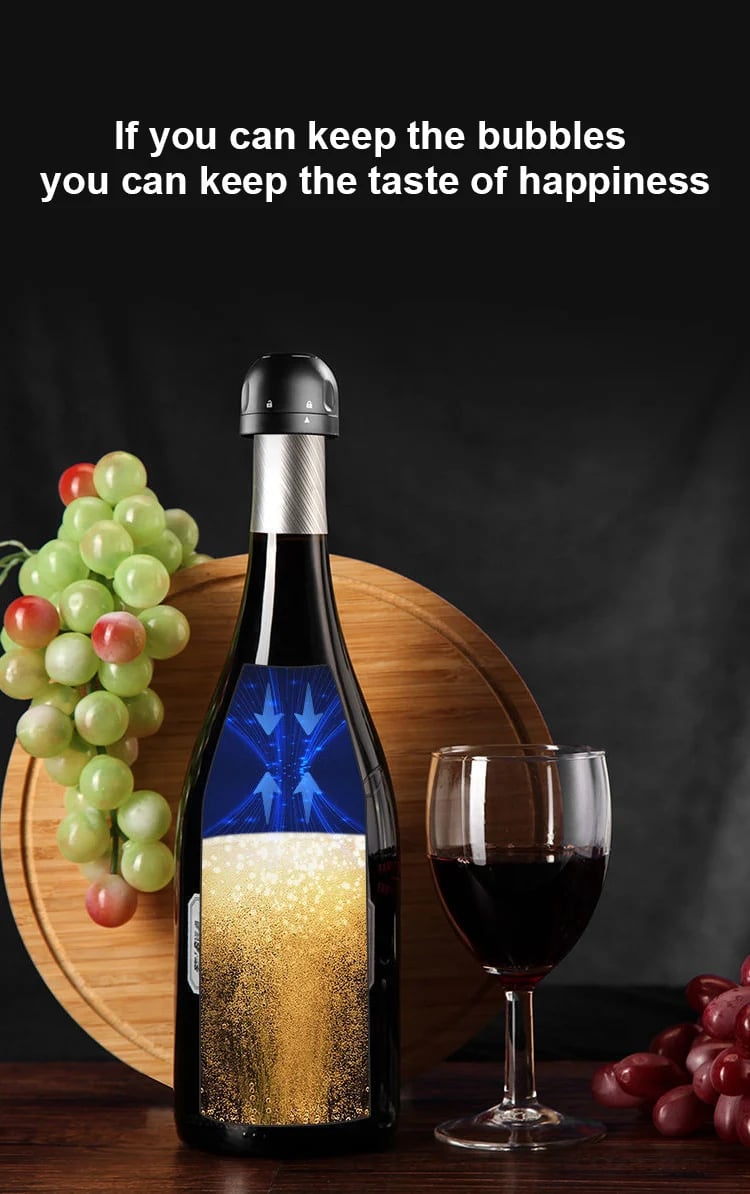 ✨Efficient sealing preservation
Helmet lock with key suitable for 17-18mm inner diameter, wide application range,easy to lock,no need to worry about someone stealing your helmet.Portable bike lock anti-theft design, the screw can't be unscrewed when locked, and the anti-theft performance is higher.By optimizing the internal structure, the mini champagne sealer can make the wine stopper fit perfectly, and firmly lock the gas in the bottle to prevent the bubbles from slowly dissipating after opening the bottle.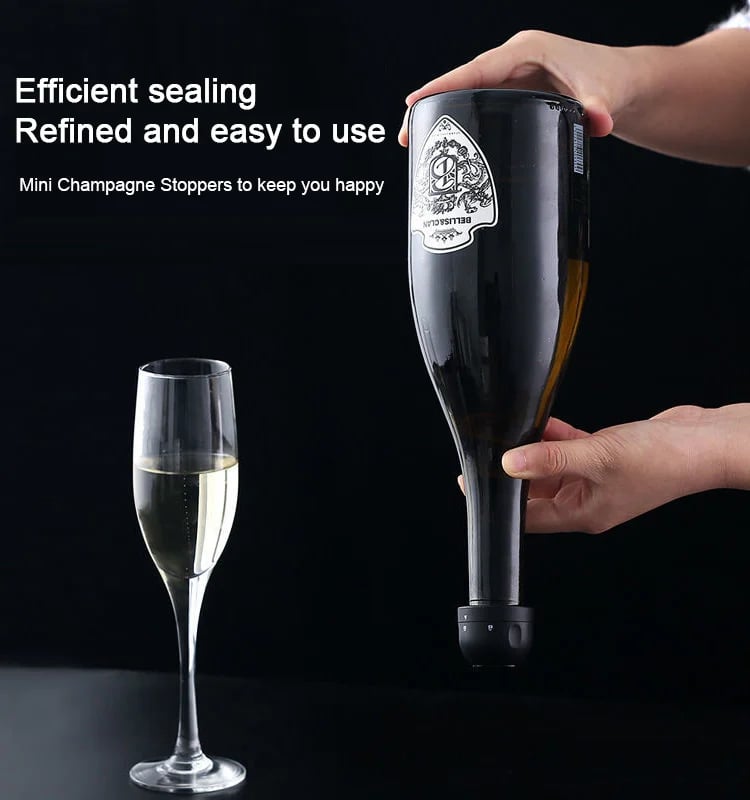 ✨Compact design
Wear a "safety hat" for your favorite wine. The champagne cork adopts a unique "small hat" shape design, suitable for the fat arc design of the sparkling wine bottle, and the style is more harmonious. Small size, more convenient storage.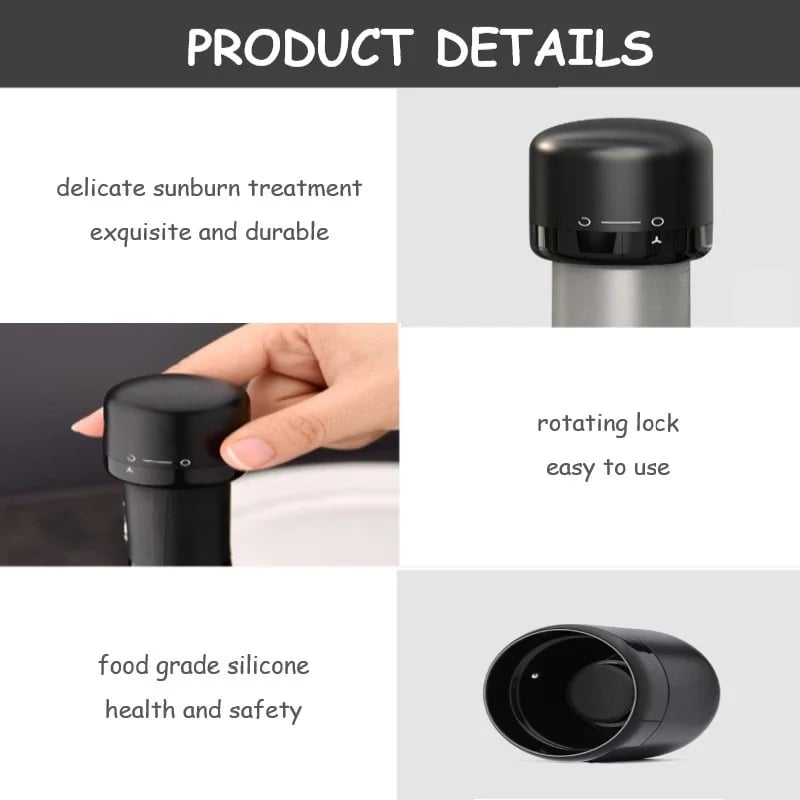 ✨Swivel lock design
The champagne bottle opener adopts a rotating design, which is more efficient and easier to use. It can be unlocked by rotating the upper part of the cork, and then tightly plug it into the bottle mouth, and then turn the champagne cork. The upper part is locked back to the position to save sealing.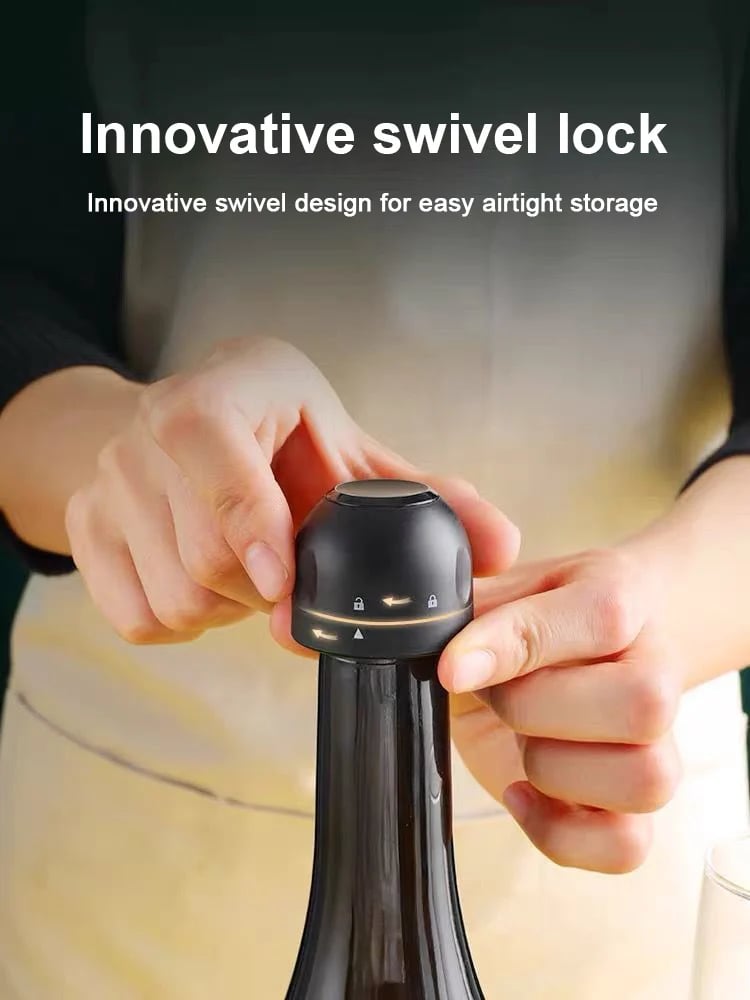 ✨Wide application
Suitable for standard wine, beer, champagne and soda bottles, including some larger styles. It can be used in various occasions, such as weddings, houses and bars. This is also a great gift for the best friend who loves wine.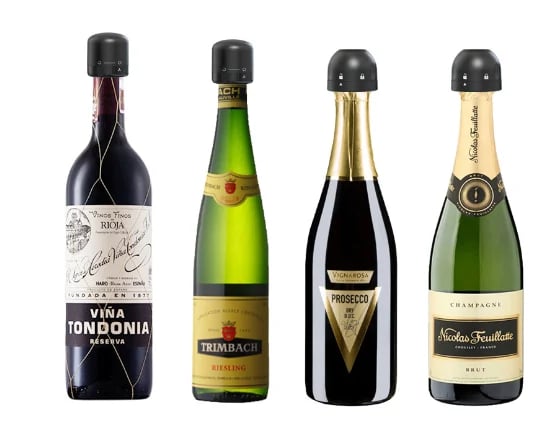 🔐[High quality]
The internal sealing parts of the wine stopper are selected for food contact grade silicone materials and are safer. The round champagne cork shell is made of durable ABS material, which is not easy to wear and easy to clean.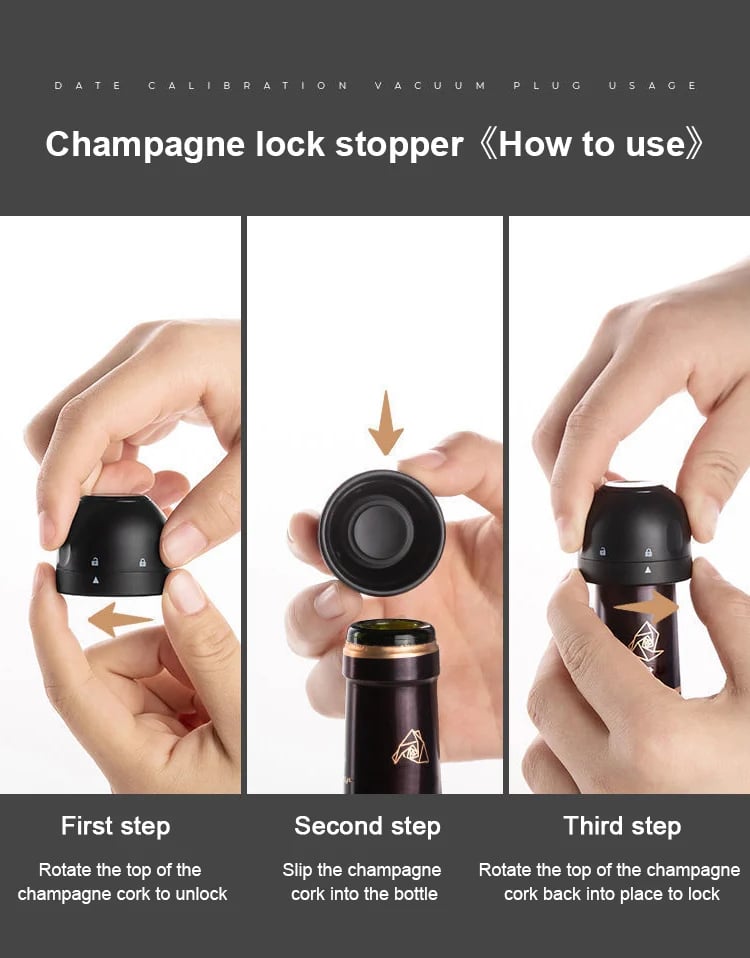 ✨Specifications
Size:3.9*3.9*3.2 cm
Color:black
Material: ABS food grade silica gel