🍹🍸Whether you love fresh pineapple, or you want to hold a tropical theme party at home or you want to make your kitchen life easier, a stainless steel pineapple slicer cutter is necessary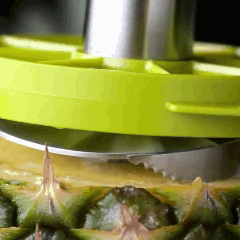 Enjoy perfectly formed pineapple ring and create the most imaginative recipes from now on. Absolute must have addition to your kitchen tools. The diced fruit can be tossed into salad, layered into parfaits or enjoyed on its own.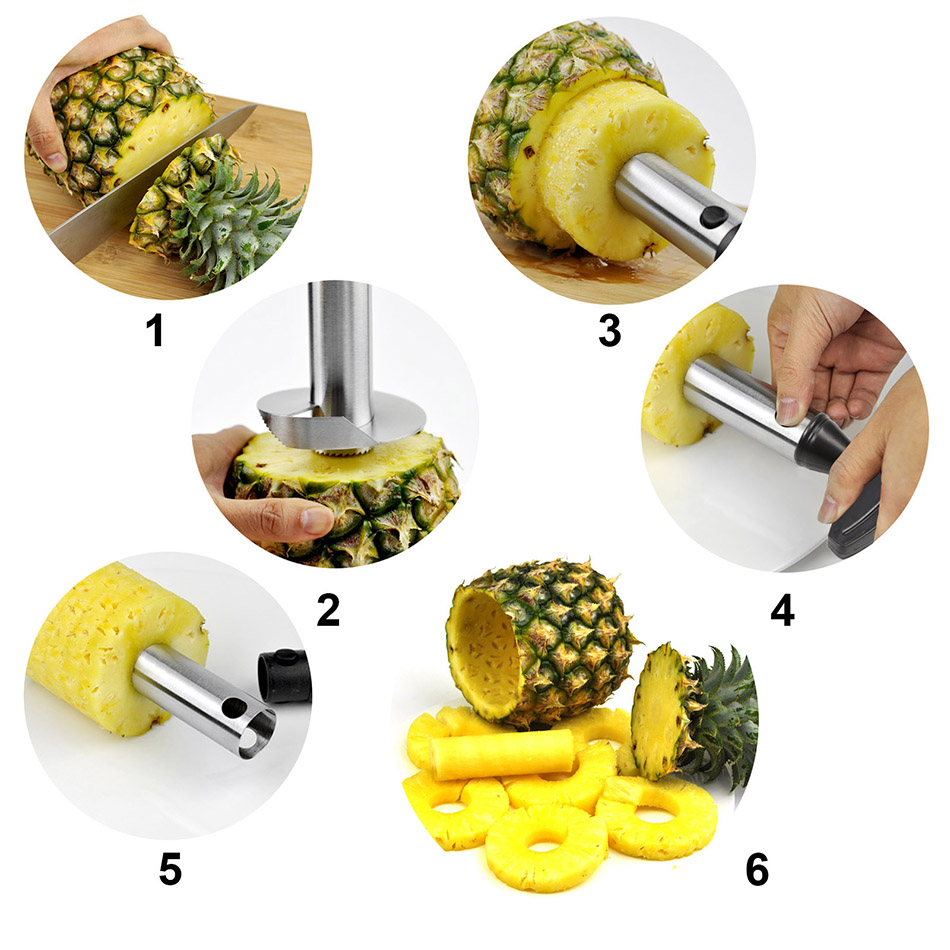 Features:
Fast, high efficiency to peel, core and slice fresh pineapple in seconds.
With unique detachable wedger and make ready-to-eat chunks of pineapple.
Makes perfectly-shaped rings,preserves shell intact to use as a bowl. Ideal a tools for your pineapple.
Create one slice at a time or cut up the whole fruit at once, keep fresh of the pineapple, retained the juice of the fruit.
Made from durable, stylish stainless steel and plastic handle, easy to clean, dishwasher safe.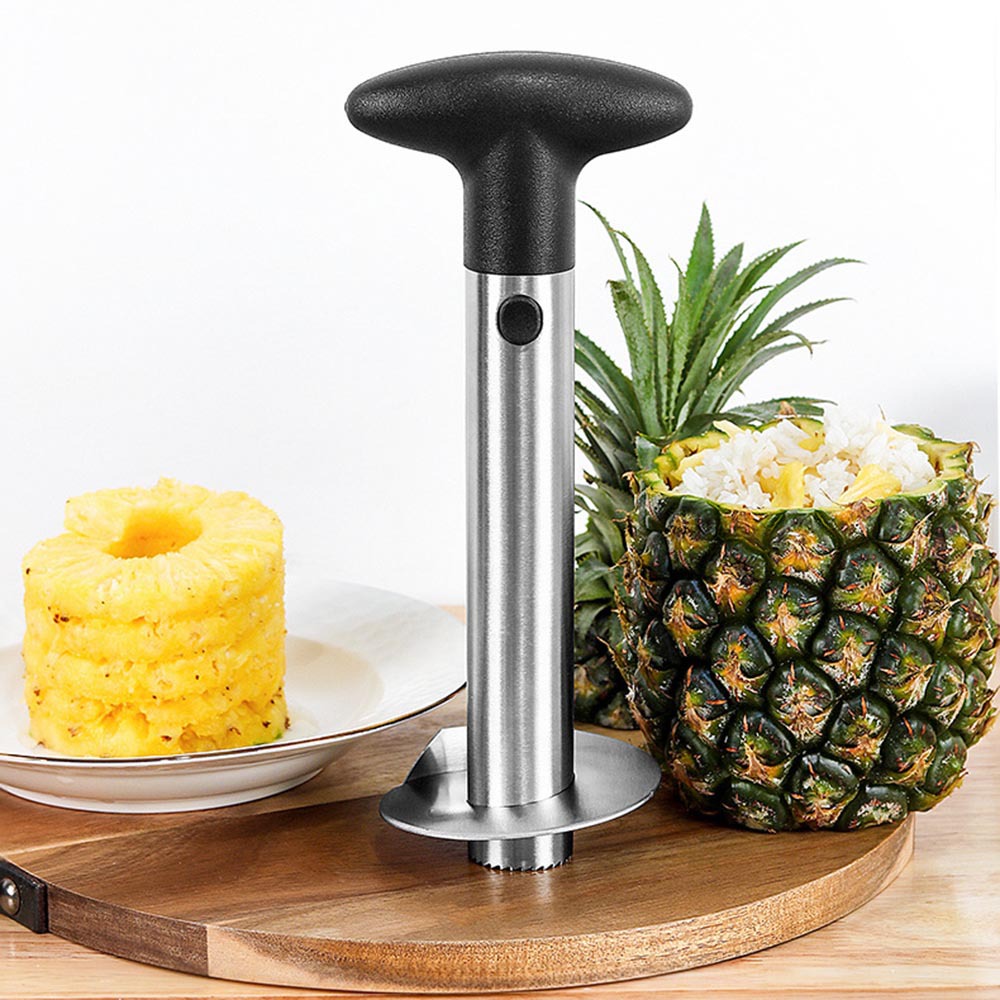 Specifications:
Material:304 Stainless steel, ABS
Package Includes: 1x Pineapple Slicer