🥤Protect from bugs and dust that pass through the straw!Protect the health of family and friends!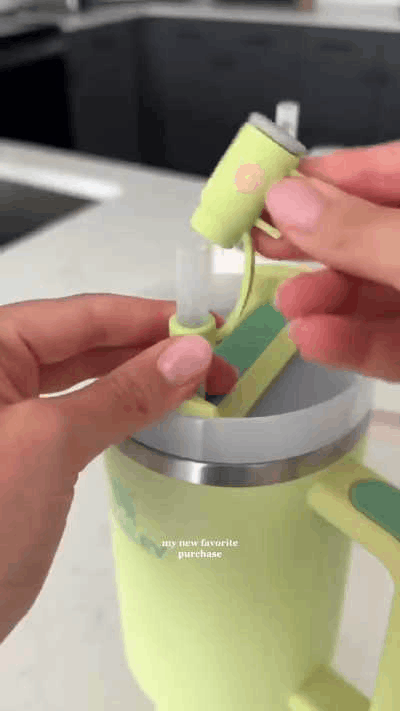 🥤【Fashionable and Practical】These are cute...protect your drinks Prevents the straw from being contaminated by dust and saliva in the air, and prevents mosquitoes, ants, and bees from entering the water cup, keeping the straw and cup hygienic.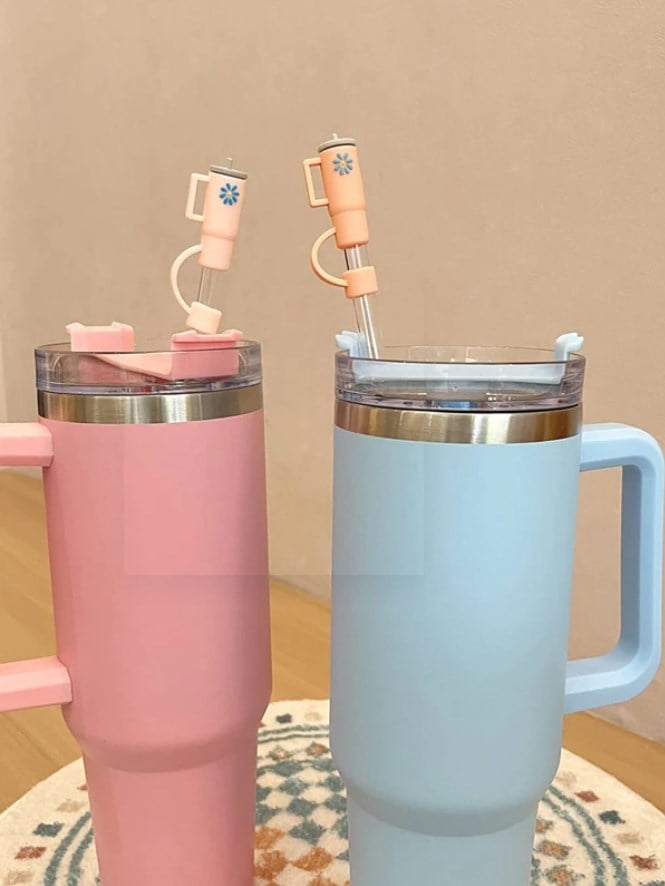 🥤【Safety Guarantee】Protect the health of your family and friends💘💘
I believe your family and friends will love these cute little gifts. 🎁🎁
🥤【Unique Straw Lid】- Our creative design comes from the glass. The design of the pink cup looks more original and cute. Easy to match with most of your cups, you can decorate the straws more cutely and make cup straws more interesting.
🥤【Food Grade Material】The straw cover is made of food-grade silicone, BPA-free, safe and odorless, reusable, hand washable, and dishwasher safe. You can use it with confidence.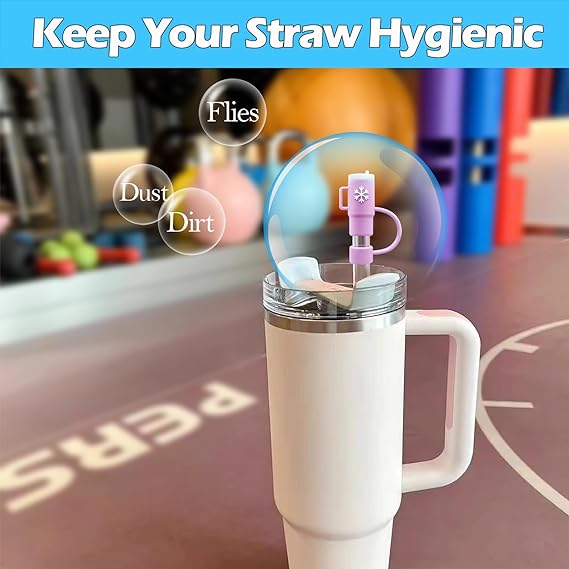 🥤【Multiple Occasions】The small flexible straw protector is easy to put on and take off. With a good sealing function, it can not only prevent dust from entering the drink, but also prevent the drink from spilling. The original topper is easy to carry. You can take it anywhere with you, such as parties, out shopping, traveling, camping. It is a practical tool for daily use.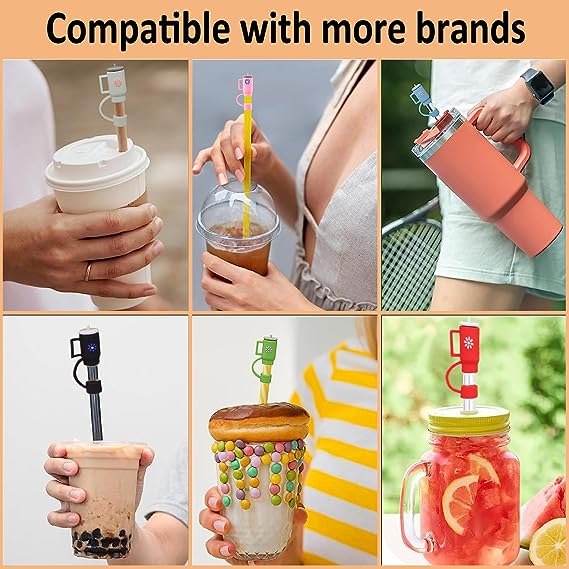 Suitable as a wonderful gift for birthday party, wedding, home decor, straws party and outdoor activities for your family and friends. Kids will definitely love the beautiful straw cover decoration!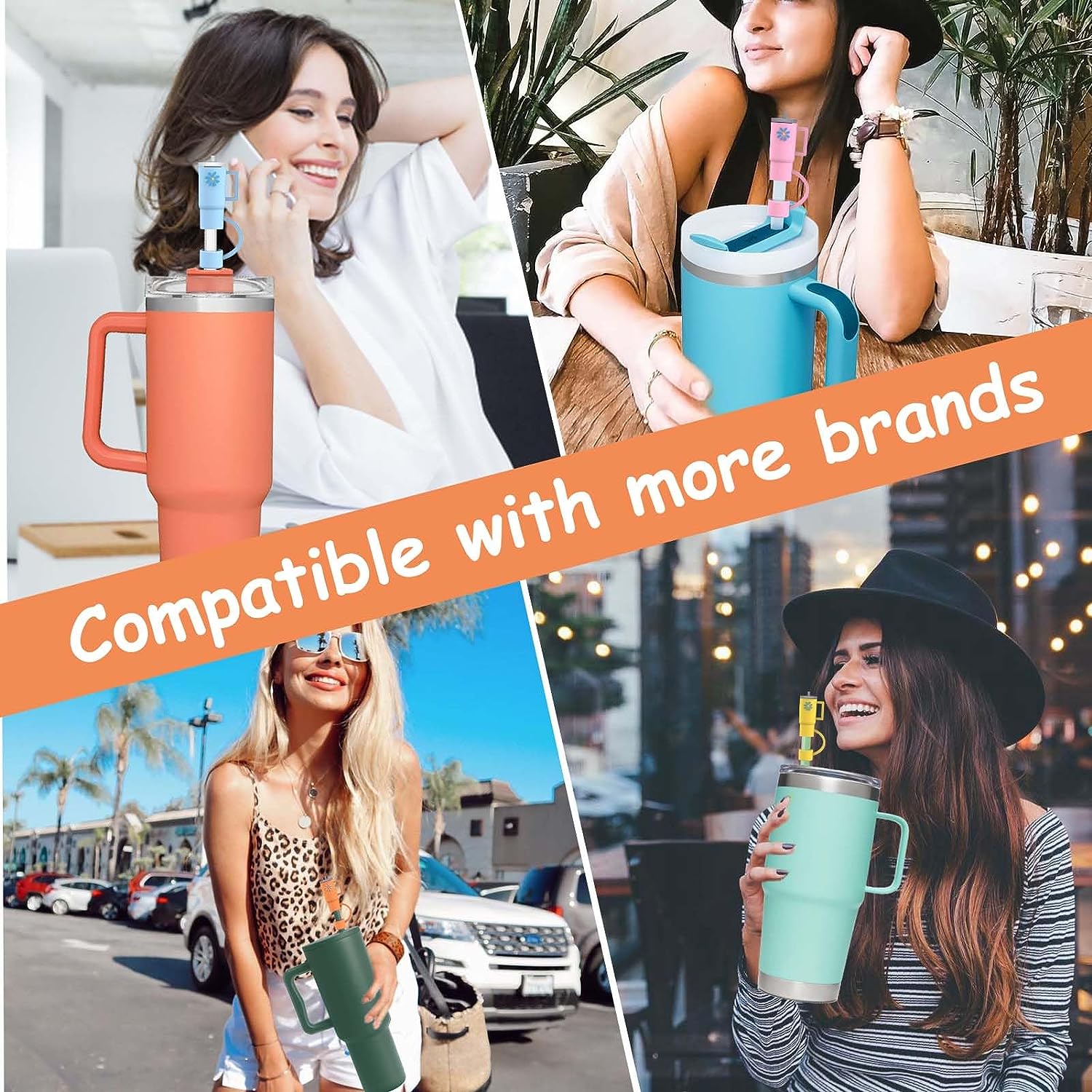 Our straw caps are suitable for all types of straws with an outer diameter of 8~10mm, and the inner diameter of the straw top cap is 0.4 inches (10mm), compatible with most straws with a diameter of 0.4 inches.
Please note that our package only includes silicone straw stoppers, not straws.