This storage box is better for storing your eggs and saying goodbye to clutter!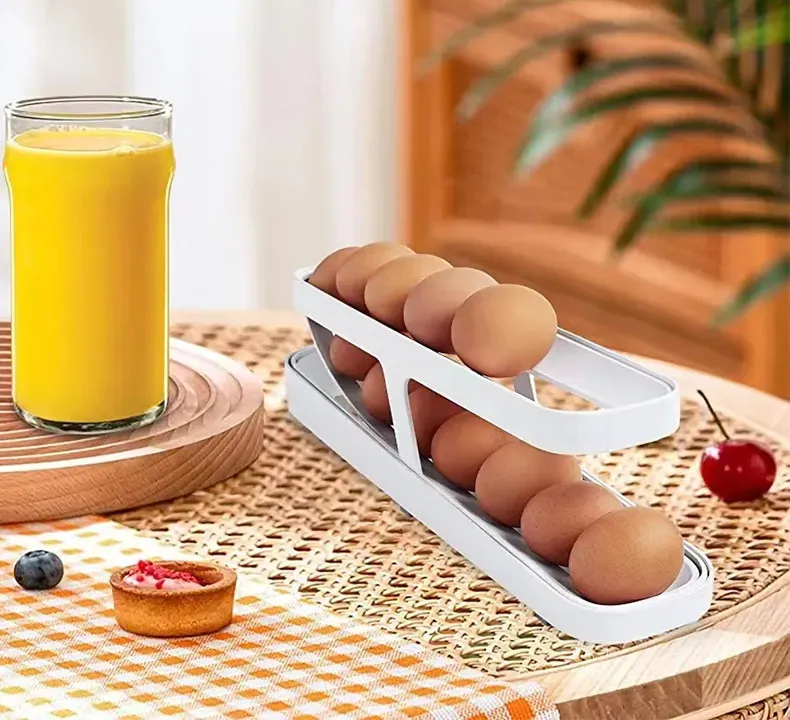 Features
[Roll Eggs Down]Gravity-fed design makes the egg dispenser convenient. An angled track releases the eggs at once, the eggs in the back row will automatically roll off and fill. We optimized the baffle at the bottom to prevent the eggs from slipping and facilitate safe grasping.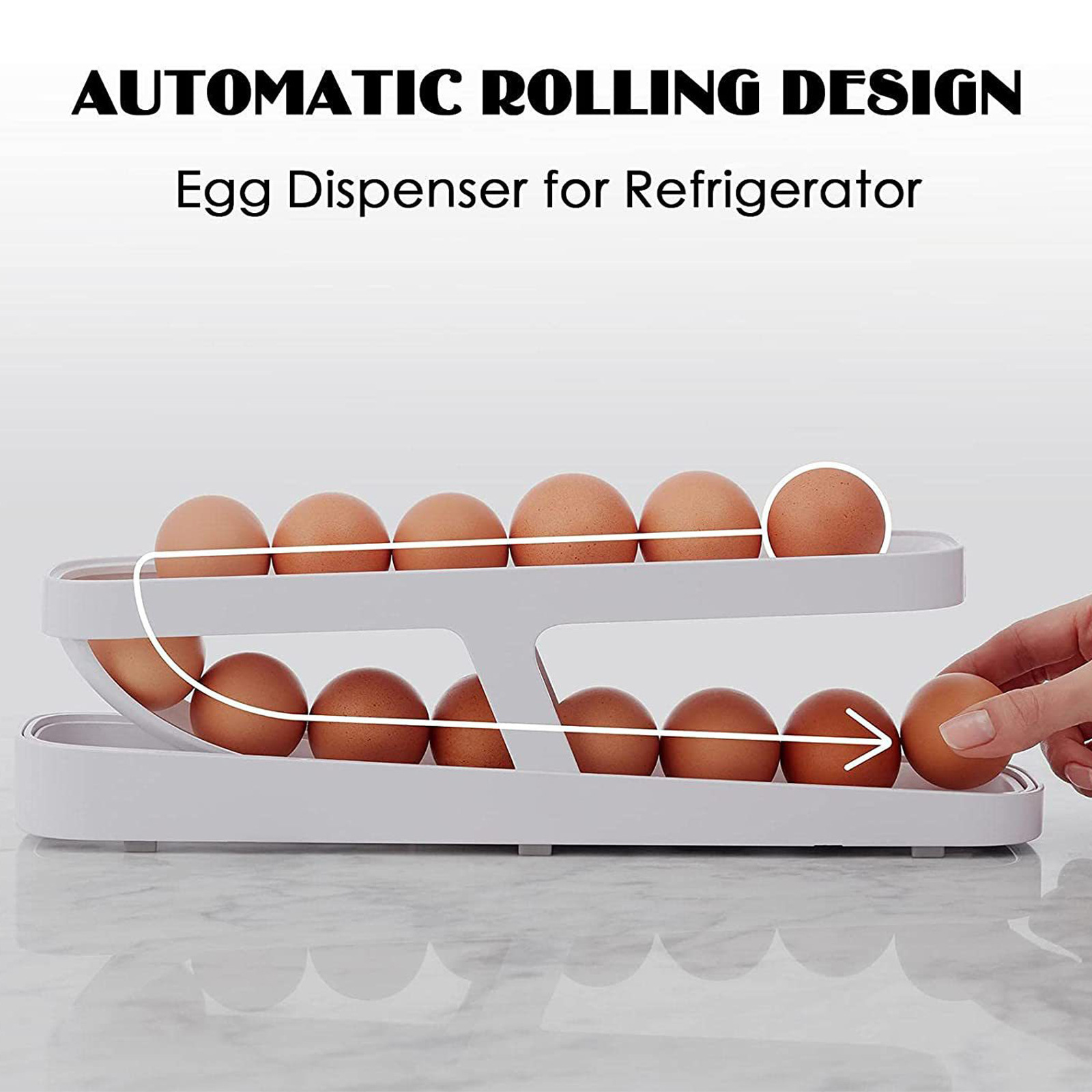 [Non-slip Design]The egg dispenser advantages of free from displacement, not easy to deform,simple structure and convenient use etc.Designed with a non-slip bottom, just place your eggs on the organizer and they're ready to roll.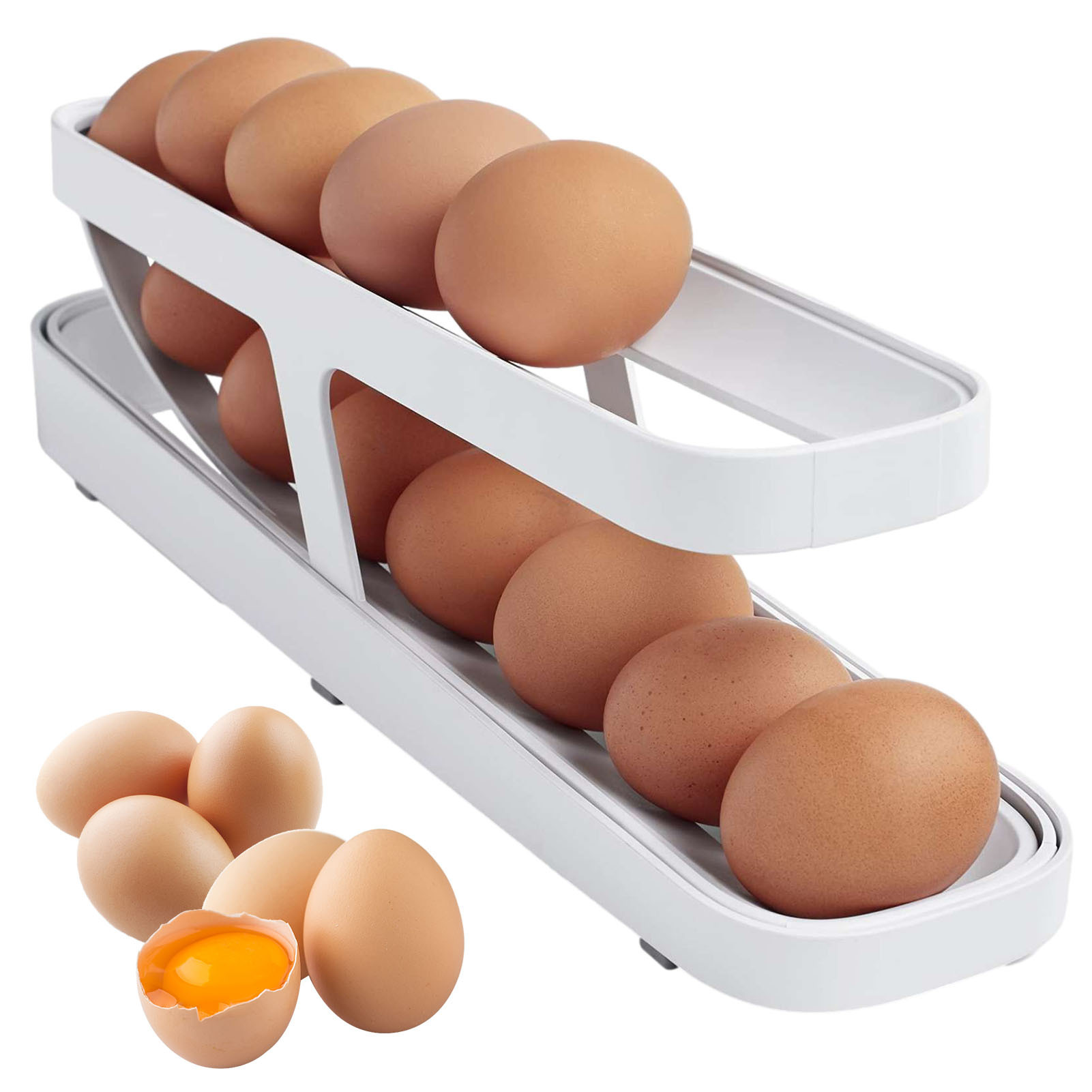 [Save Space]The rolling egg rack keeps eggs in order, with a small footprint saves space in the refrigerator, designed with 2 tiers that can hold up to 14 eggs,meet the daily egg storage needs of the family.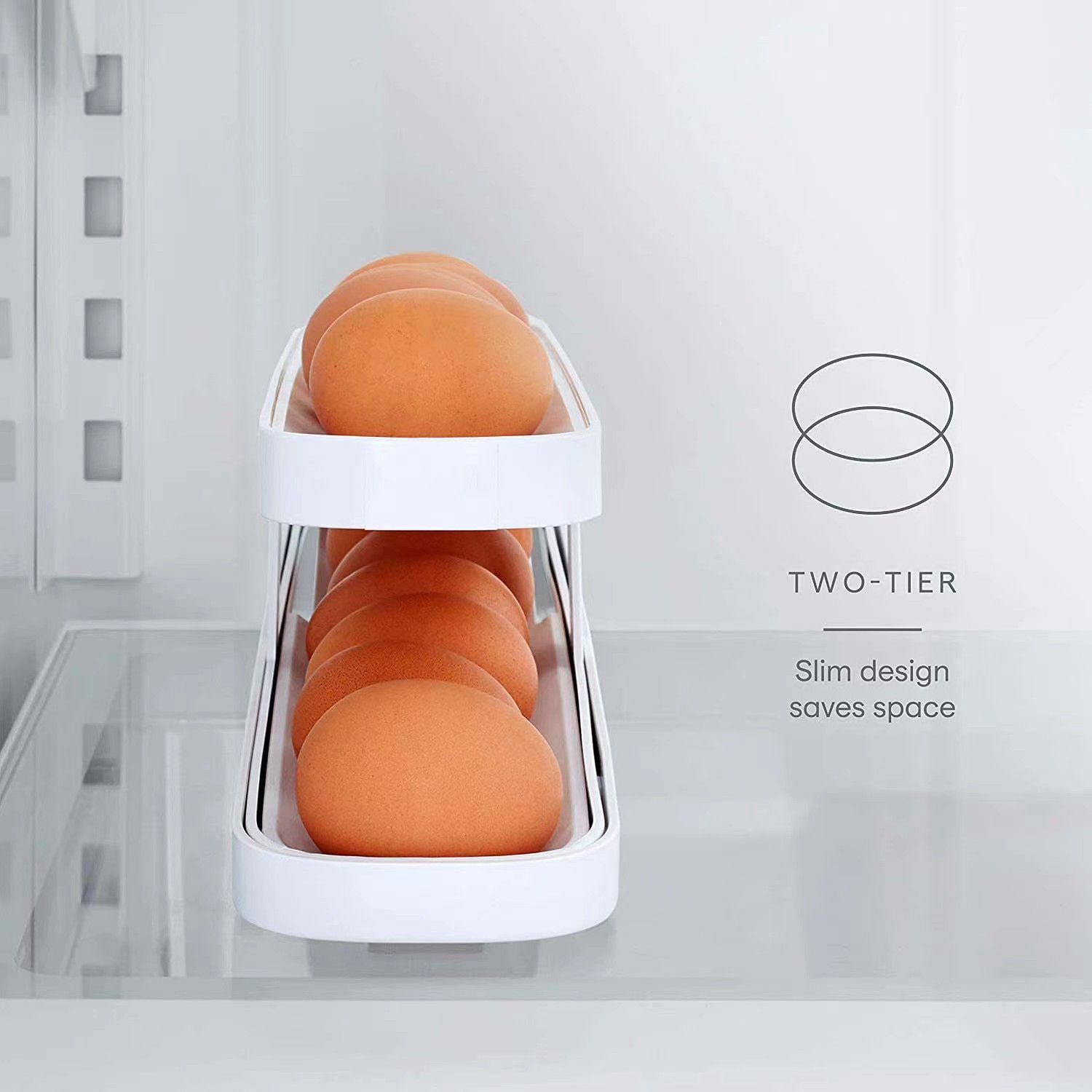 [Keep Eggs Fresh]It easy for new eggs to put in and keeps the box airy, keeping your eggs fresh even in a closed refrigerator.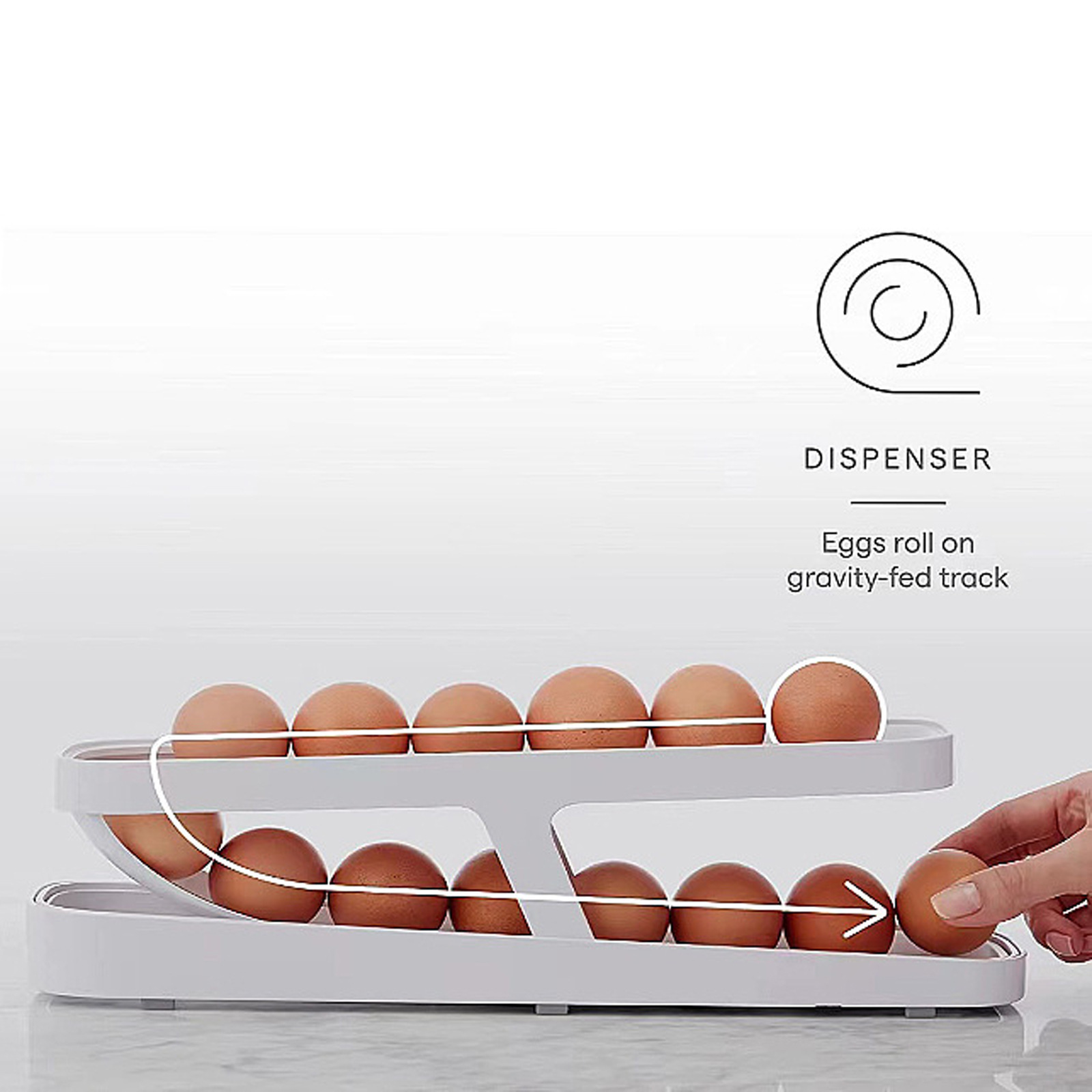 [First-class Material]Made of quality PP material, strong and durable, not easy to break, the rolling egg tray is processed with fine craftsmanship to look smooth, can be used for a long time.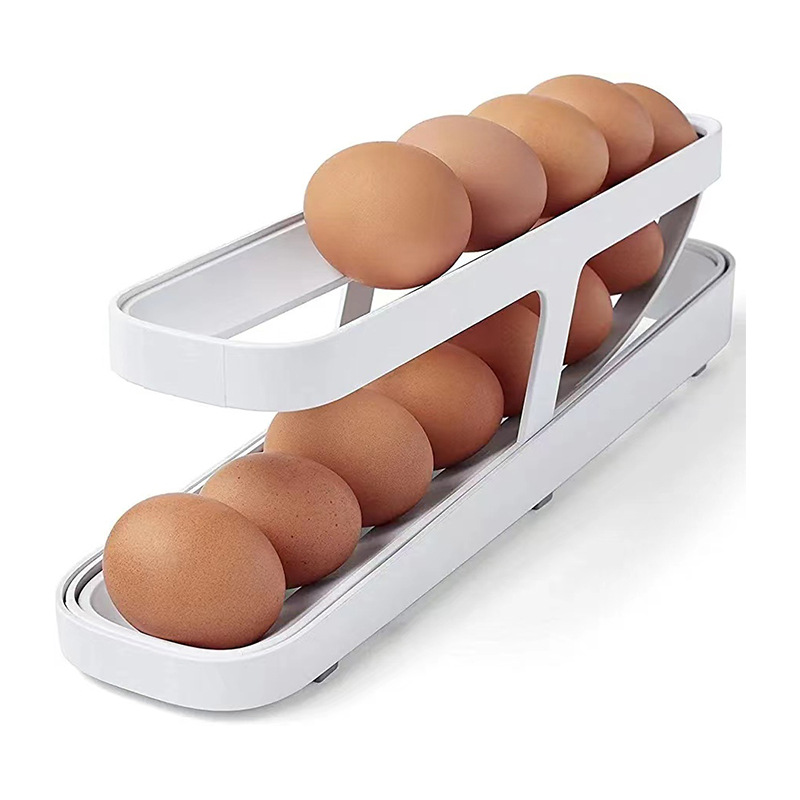 [Easy To Clean&Use]No assembly required, just load your eggs and they're ready to roll.Durable and bending resistant, even after being rinsed with boiling water, it will not deform , so you can rest assured to clean it.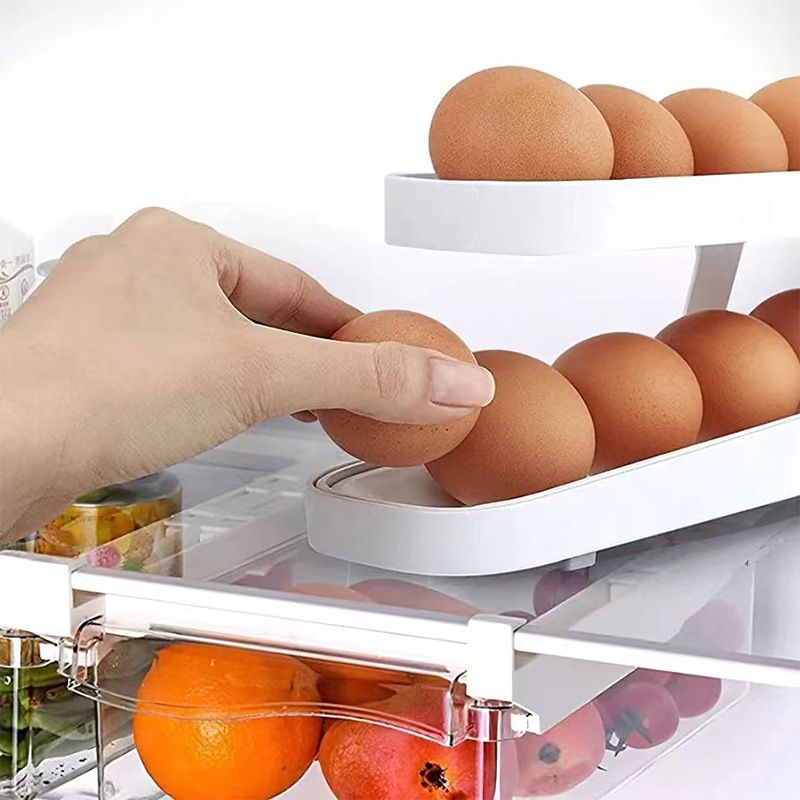 [Wide Adoption]A perfect egg storage container, can be placed in refrigerator, counter, pantry, etc.Not only suitable for egg storage, but also suitable for duck eggs and other other items that can roll down from the slope.
Specifications
Material:ABS

Capacity:12pcs egg

Weight:175g

Size:8.6*35.8*10.4cm/3.*14.1*4.1in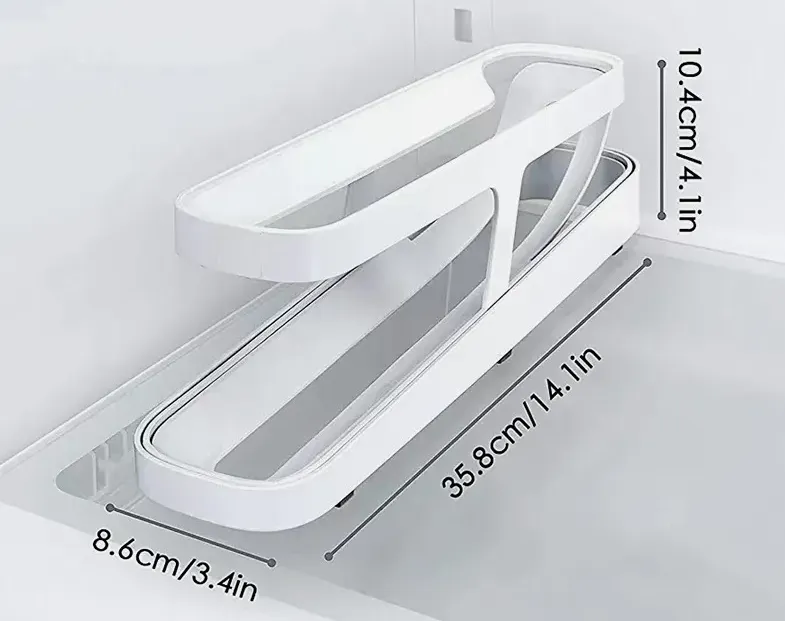 Package includes
1/2/3*Rolldown Refrigerator Egg Dispenser