Product details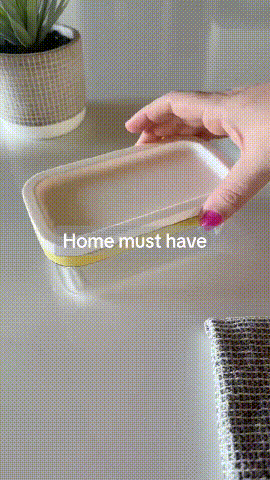 Features:
Strong sealing

:This butter box has a top lid to help keep your butter fresh in the refrigerator without mixing the flavors of other foods.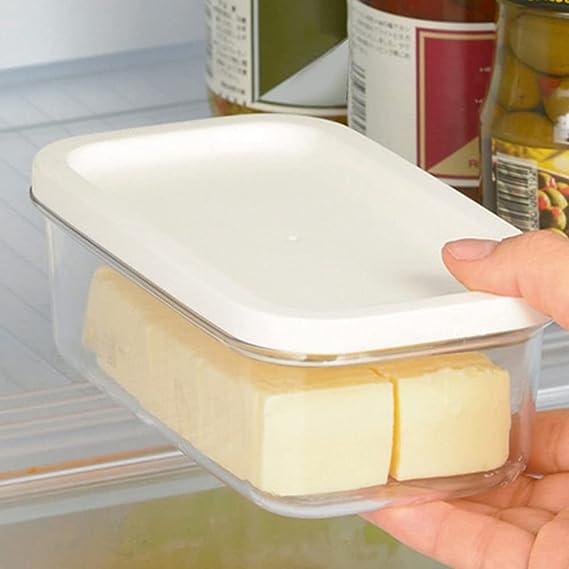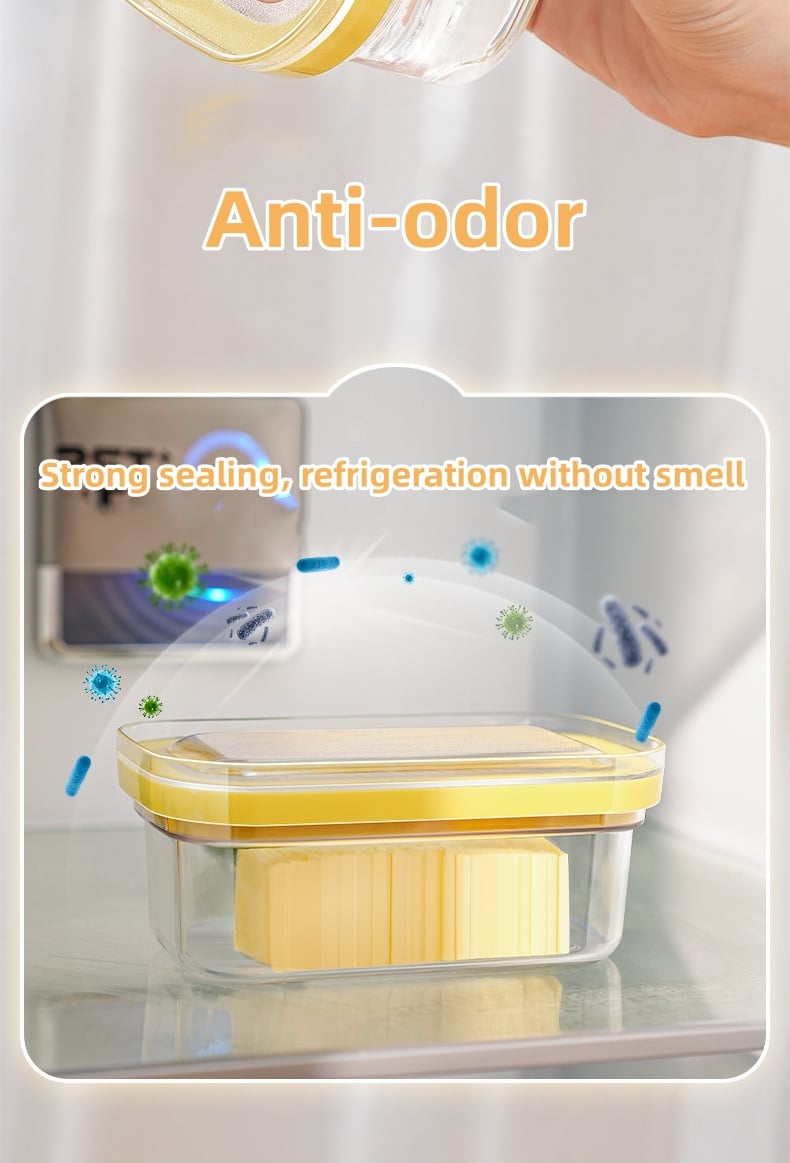 Multifunctional storage:

This butter box can be used to store not only butter but also snacks, fruits, candies, and more. It's very practical.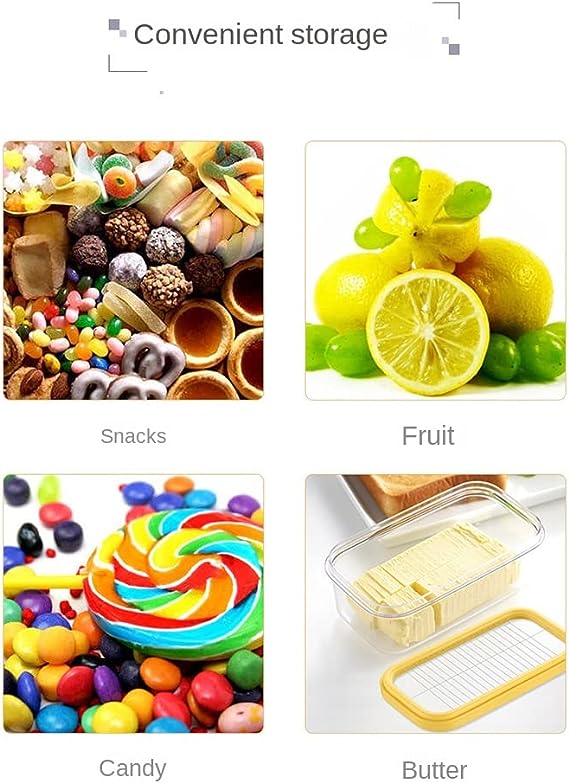 Safe and portable

: Our butter boxes are made of high-quality ABS and stainless steel materials. It is safe, durable, lightweight, and easy to carry.
Cut evenly

:Our butter boxes are easy to use. It comes with a cutting mesh that evenly cuts butter blocks and is easy to access.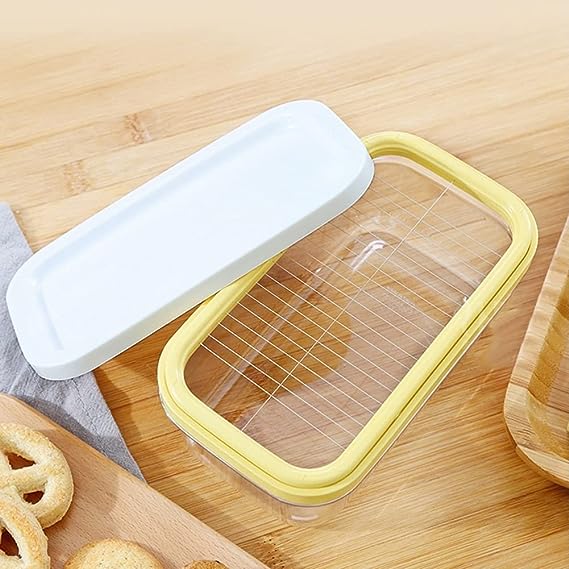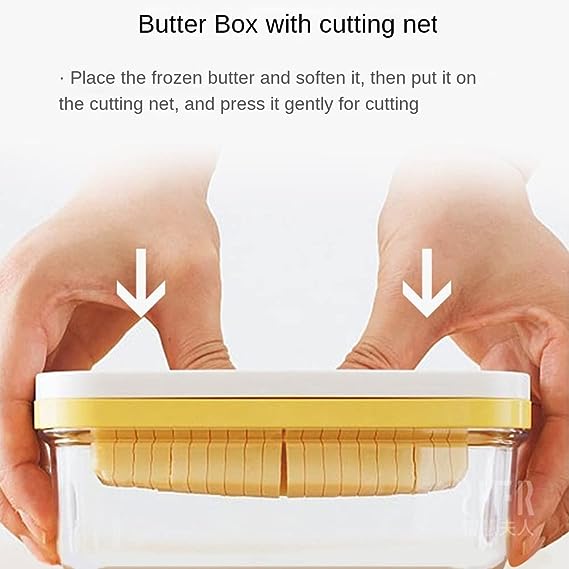 Specification:
Name: Butter Dish with Lid
Weight: about 200g
Color: white + yellow
Material: TPR sealing ring, acrylic container, PP+304 stainless steel
Dimensions: about 10 x 17 x 7 cm/3.94 x 6.69 x 2.76in
Product use: It is used for cutting butter, and it can also be stored and kept in the refrigerator for freshness, which is convenient for cooking and dining.