One Year Warranty Included
Keep your avocado slices close at hand with the 3-in-1 Avocado Slicer, Corer, and Peeler. Perfect for sandwiches, salads, or even guacamole. This remarkable tool from Kitchen Groups makes it easy to prepare perfectly consistent avocado slices every time. Made of food-grade silicone plastic, with a comfortable ergonomic handle.
Specifications:
Material: BPA Free, Food Grade Silicone Plastic
Size: 18*6*2cm/7.08*2.4*0.7 inch

Storage Avocado Better
1. Squeeze some lemon juice on the avocado and place it inside the sleeve, the next day the avocado will still be pretty fresh.
2. Make sure that there is no air on the avocado when you put the avocado into the avocado savers.
3. Avocado savers are a set of two silicone covers that help preserve the freshness of leftover avocado.
Just push the leftover half down into the closest sized Hugger and save it in the fridge until you need it again.
Note: before you save the avocado, you should make sure that the avocado is with the nucleus.

How to use an avocado slicer
1. The plastic blade easily penetrates the skin and fruit of the avocado
2. The pitting tool allows you to quickly remove pits with a simple twist - no more dangerous punctures or fruit loss when digging with a knife or spoon.
3. Cut the rest of this delicious fruit perfectly into perfect slices with a simple and efficient fan blade.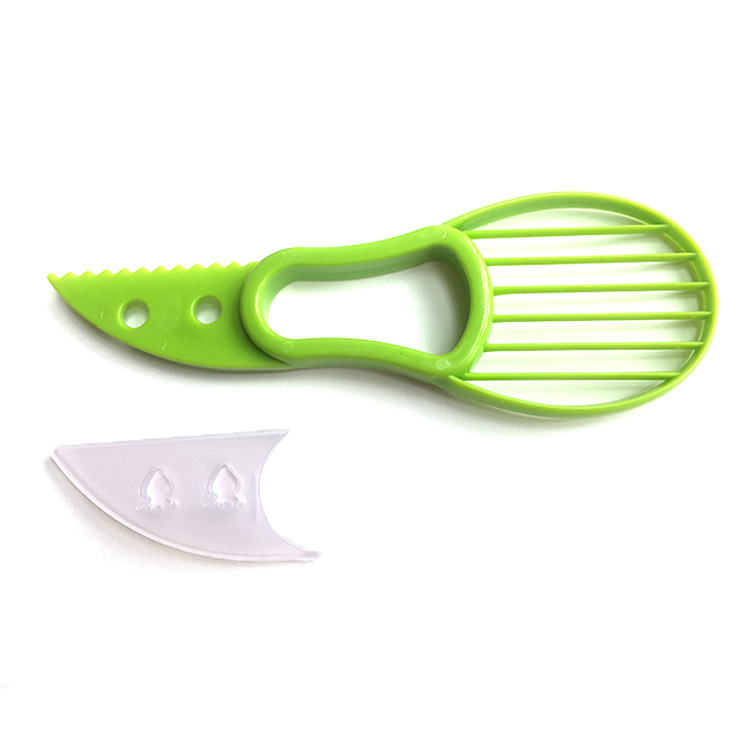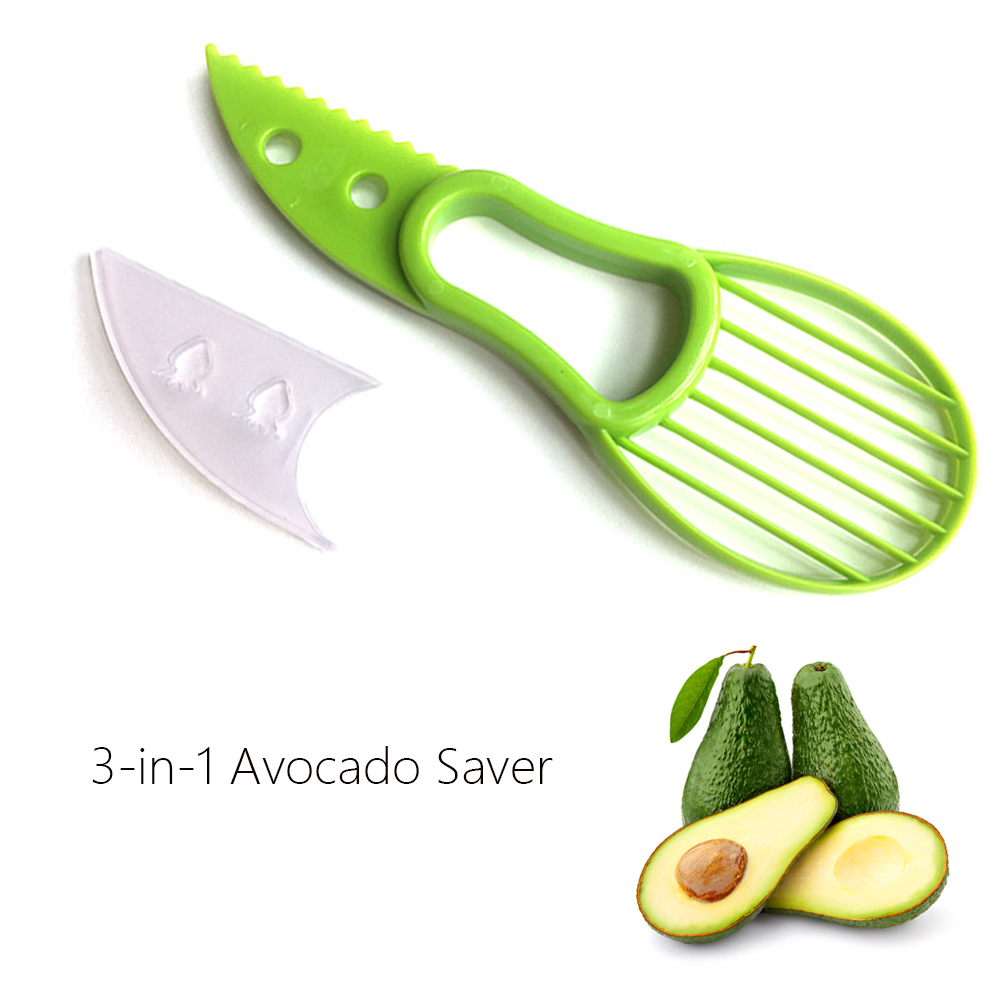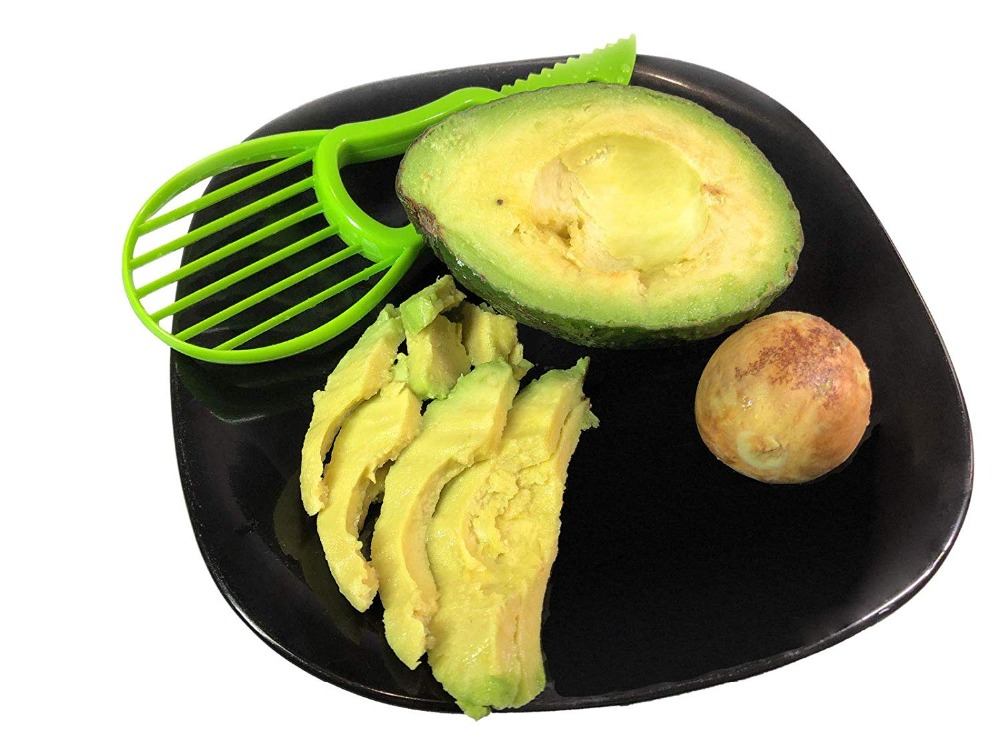 Package Includes:
1* 3-in-1 Avocado Slicer, Corer and Peeler
*Please allow 10-21 business days for the item to arrive
Click "Add to Cart" To Claim Yours!