🍔 Perfect partner to make your own DIY burger high quality and easy to operate.
😍 With this handy tool set, you can easily make burgers, putty and mincing pies.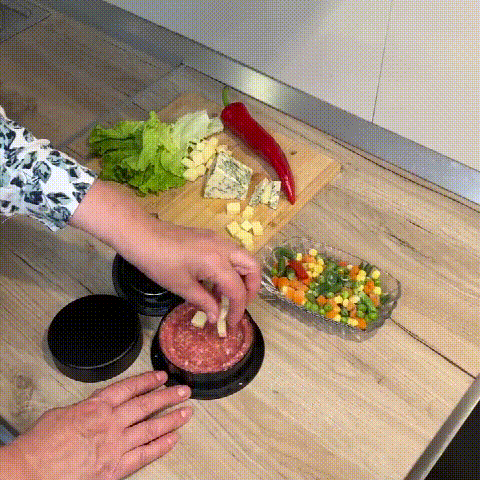 📌Main Features:
🍔【3-in-1 Burger Press】🍔 -- The hamburger press is divided into three parts, which are used to make patties of different sizes. The bottom mould is used to make burgers with large fillings, the middle mould is used to make medium-sized fillings and the small mould at the top is used to make mini pies or sliders. Having such a three-in-one burger press can meet your needs for making burgers of different sizes.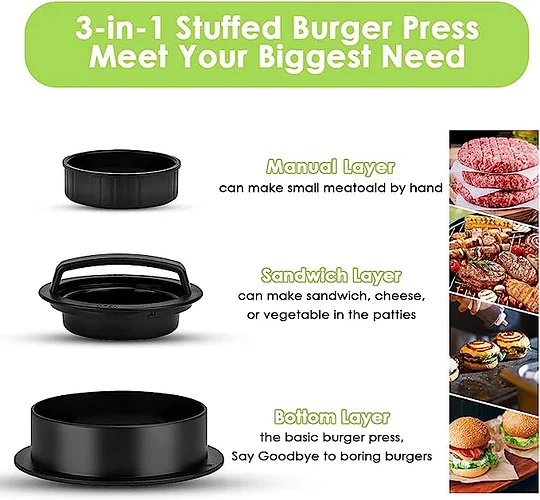 🍔【High-quality food-grade materials】🍔 -- The Burger Press is made of high-quality food-grade, BPA-free ABS food-grade materials, does not contain any harmful substances and is strong and durable. Let you rest assured to use, safe to eat.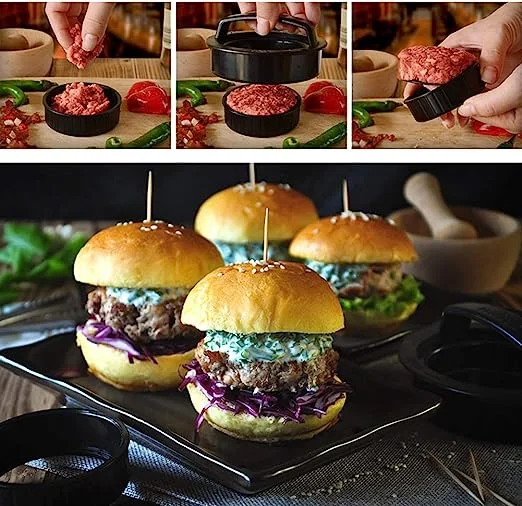 🍔【Easy to use and clean】🍔 -- The patties can be easily made in just three steps, first load meat and press, then stuff, final seal, A stuffed burger patty is finished. Removable and non-stick coating design, all parts of the hamburger press can be easily taken out, non-stick filling, very easy to clean, support the use of dishwashers for cleaning.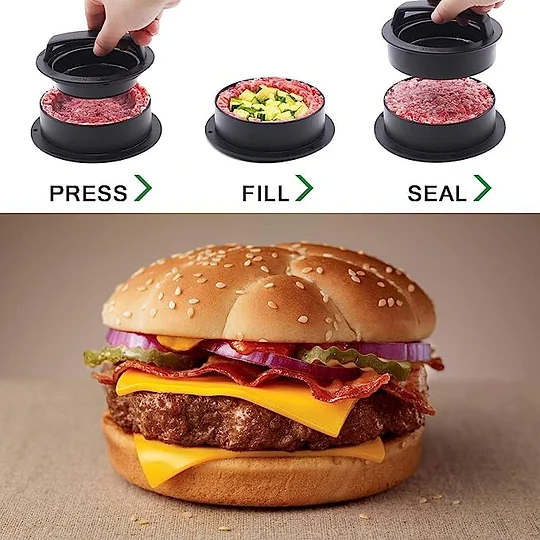 🍔【Wide application】🍔 -- very suitable for all kinds of burgers, stuffed burgers, beef burgers, cheeseburgers, small pies, barbecue grills, etc. Various fillings, onions, bacon, tasty cheese, blue cheese, jalapenos, pickles, chillies, spring onion and even macaroni can be put in the patties. Put the patties in the burger quickly and easily to make a thick and juicy burger with uniform thickness and shape, allowing you to cook happily.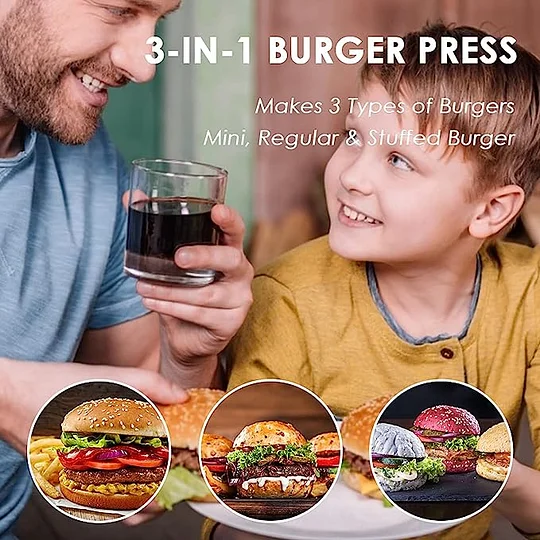 🎁【Great Gift Choice for Burger Lovers】🎁 -- This three-in-one burger press is a very useful kitchen tool, which can easily make delicious burgers, barbecue grills, etc. on any occasion. It is a burger lover and home kitchen master the ideal gift.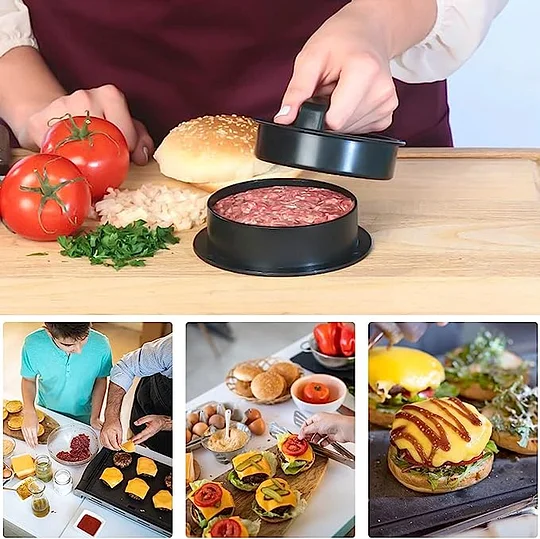 🔱Specifications:
Material: Plastic
Item Weight: 0.15 Pounds
Size:
📦Package includes: