🍟They come in handy a lot! 👍10/10 recommend!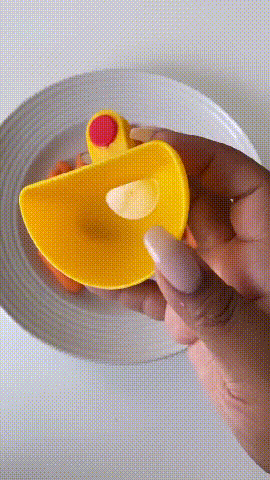 🍟Sauce holder Useful Food, Salad,Sauce,Tomato paste Dip Bowls: Be designed with a clip,can be caught in the bowl and disc edge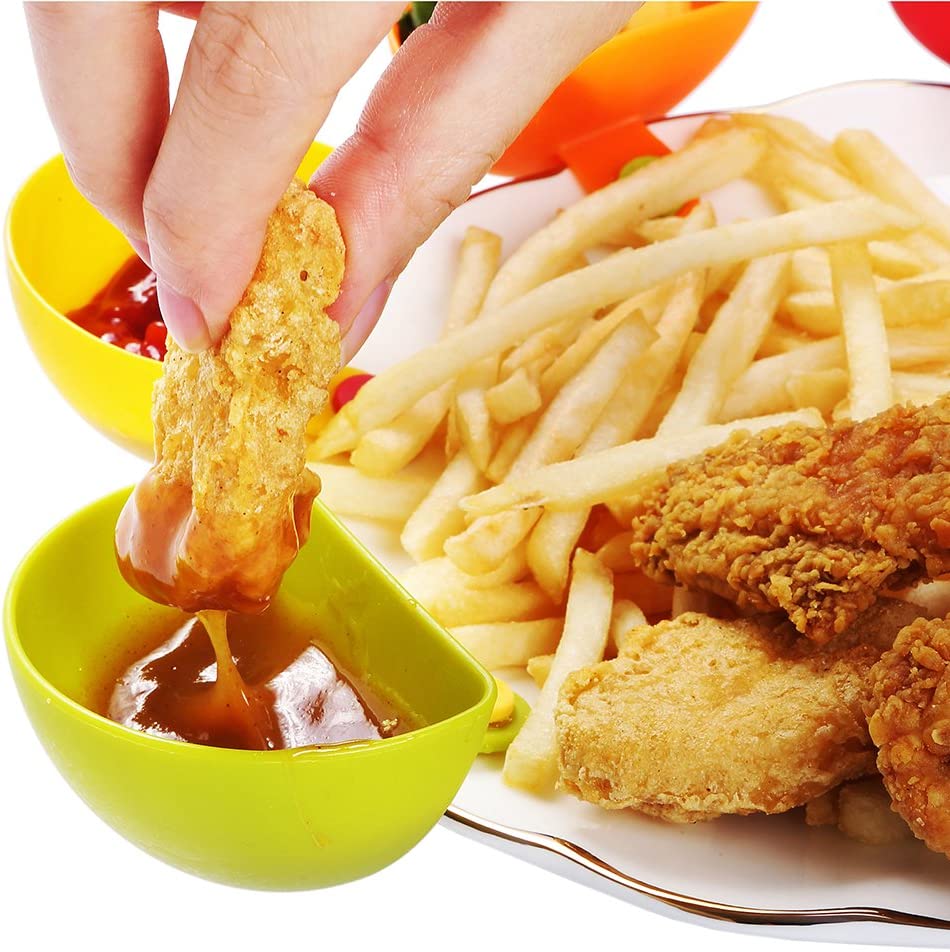 🍟Works on most plates,including paper plates,fun-to-use bowls,ideal for outdoor camping,party,dinner,picnics or at the beach,living room.
🍟Convenient and durable to use, easy to clean.Easy carry with plate, easy store in kitchen drawer,cute with 4 color make dining more pleasure for kids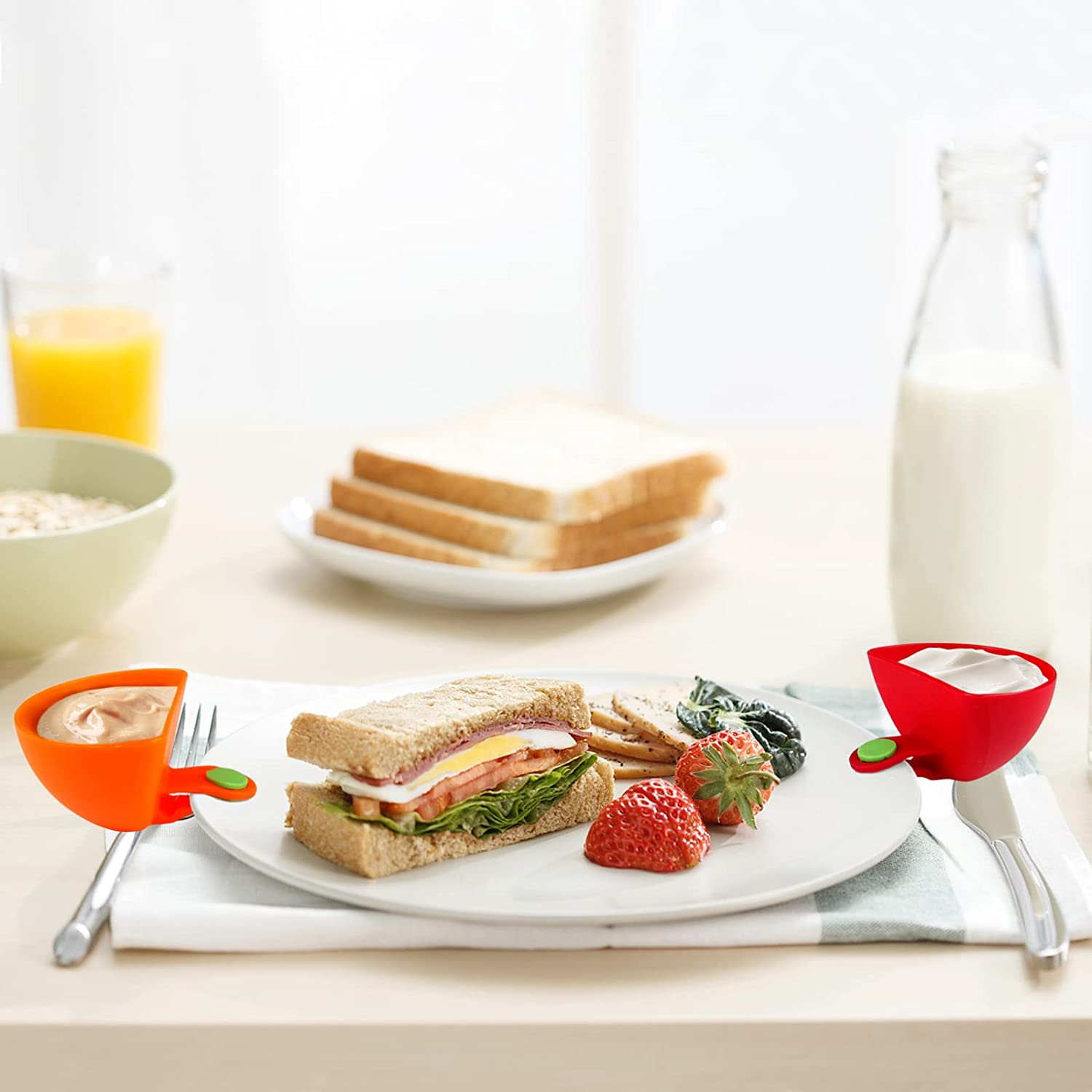 🍟Necessary Tableware for home or restaurant.Small container bowls make serving sauces & condiments at your next party or event,ultra-convenient.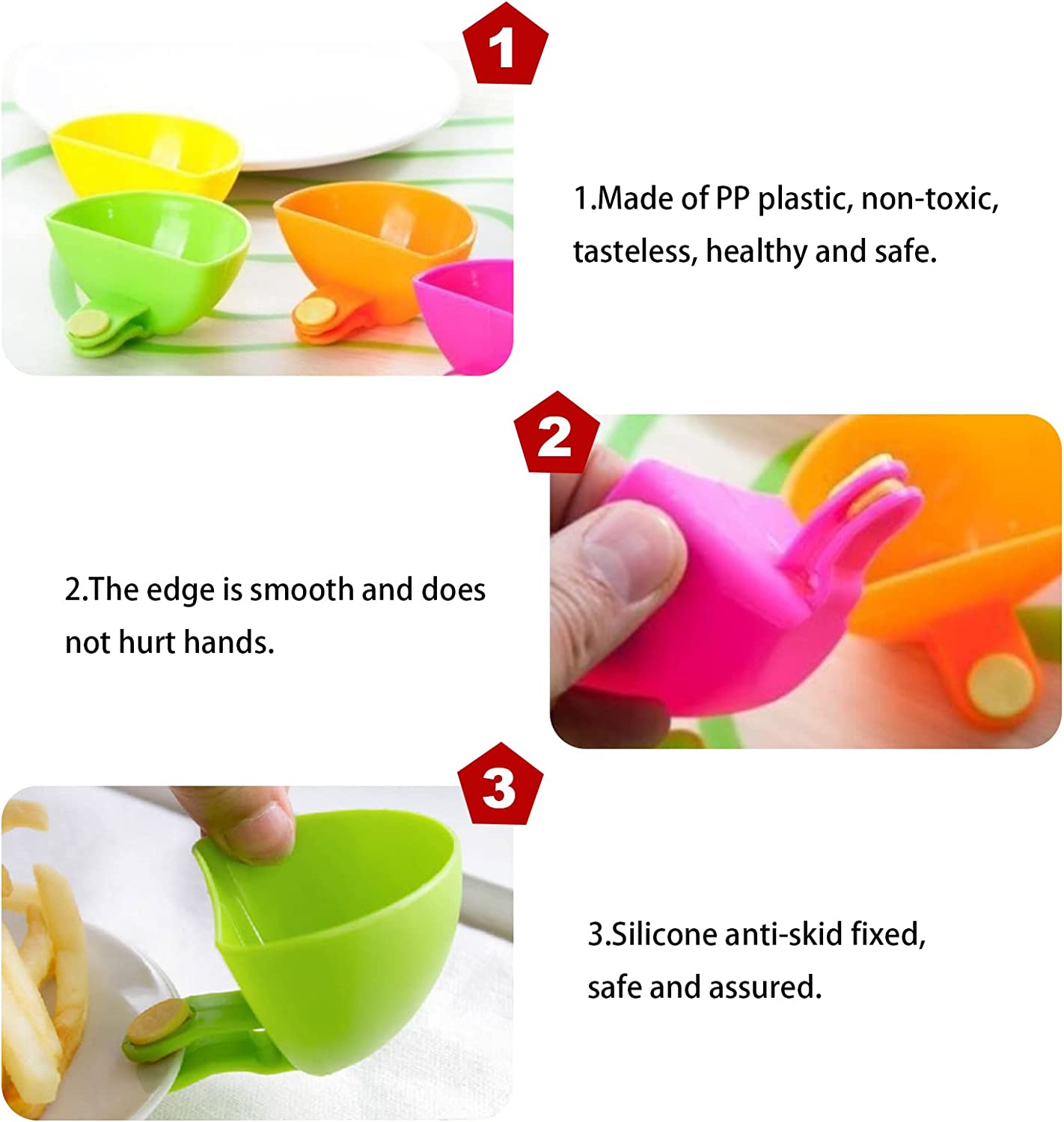 🍟Cute Scoop sauce containers hold 1/3 cup! It is convenient alternative to hold any liquid or small crafty items - not only for food.