This multifunctional gadget is great for peeling,Shredding,and opening bottles!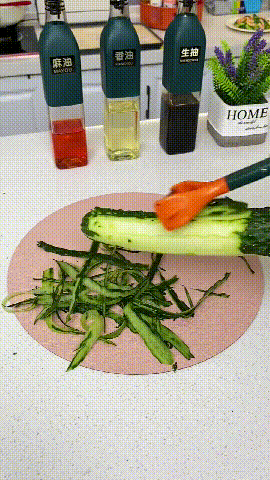 Features
🍀Peeling & Shredding Design:This 7-in-1 peeler can easily handle any peeling and shredding task in your kitchen. Designed to peel a variety of vegetables, potatoes, carrots, sweet potatoes and other vegetables.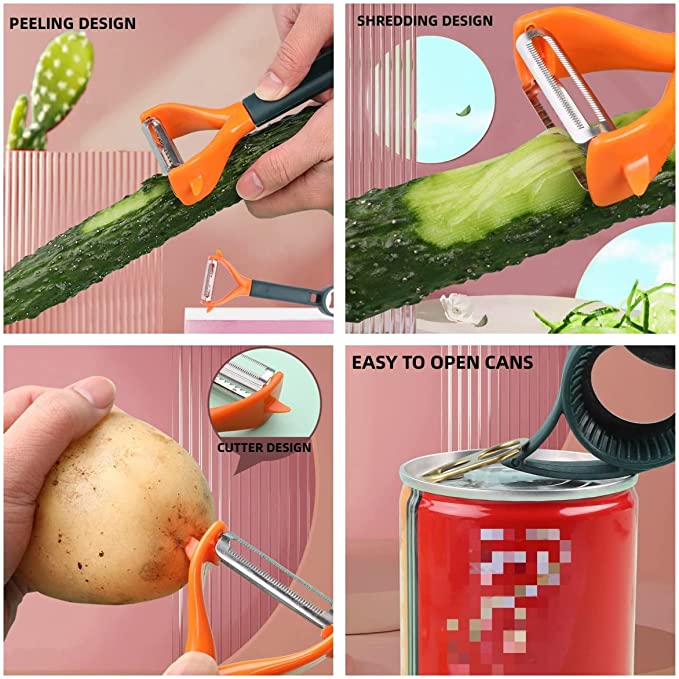 🥔Digging & Bottle OpenerDesign: The kitchen peeler not only has a shredding and peeling function, but also a digging design which makes it easy to dig out the eyes of potatoes or broken fruit.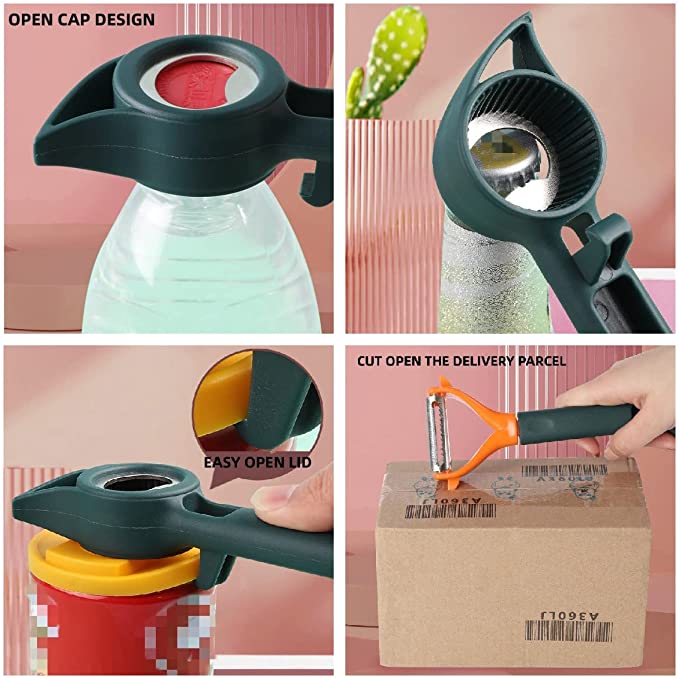 🥕Grip and Control: The rubber part will keep the handle non-slip when your hand or the peeler gets wet. the Y-shaped blade holder provides stable control of the peeler so that the blade is evenly stressed and removes the fruit skin correctly.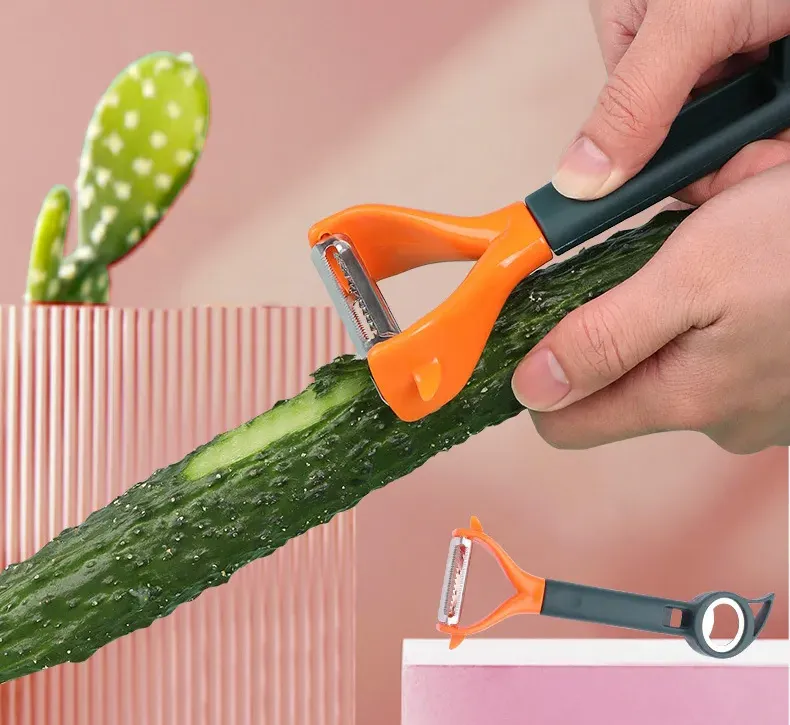 🍎Easy to Store: The small size makes it easy to store. You can hang it on the kitchen wall or keep them in the cupboard. It is made of stainless steel, so even if it gets wet when stored, it is best to dry it.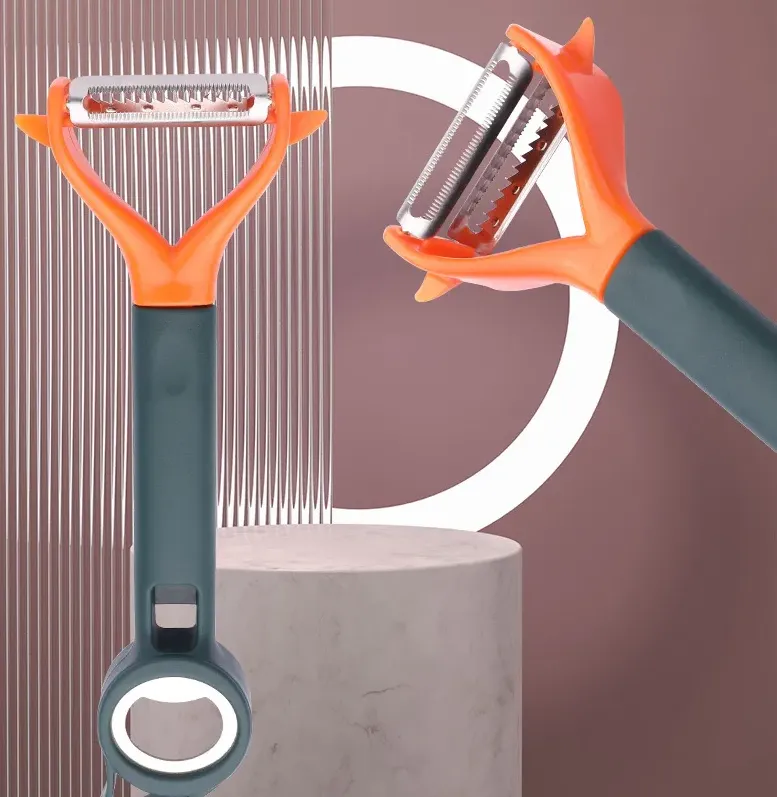 🌞Stylish and Durable: With a clashing design, the smooth lines are stylish and durable, beautiful and durable at the same time, it looks great in any kitchen.
Specifications
Material:PP+Stainless Steel
Weight:50g
Size: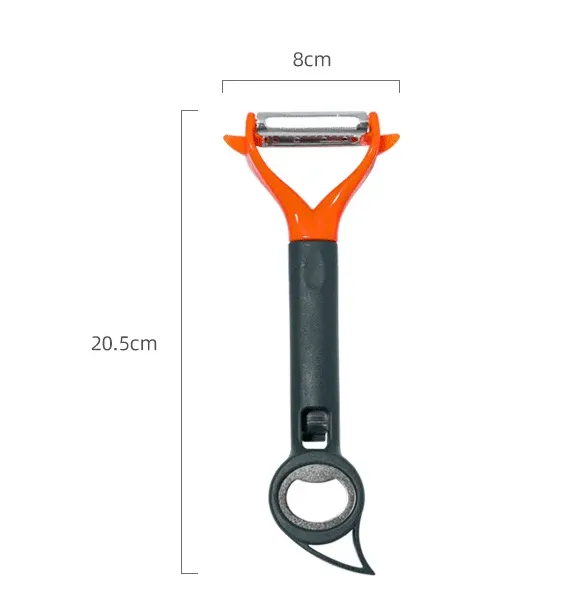 Package includes
1/2/3* Multifunctional Peeler, Bottle Opener,Shredder