In Seconds, cut through anything.
Sharpens every knife.
You name it: kitchen knives, pocket knives, hunting knives. You can sharpen any knife you desire thanks to the innovative adjustable angle design of BidoSharp.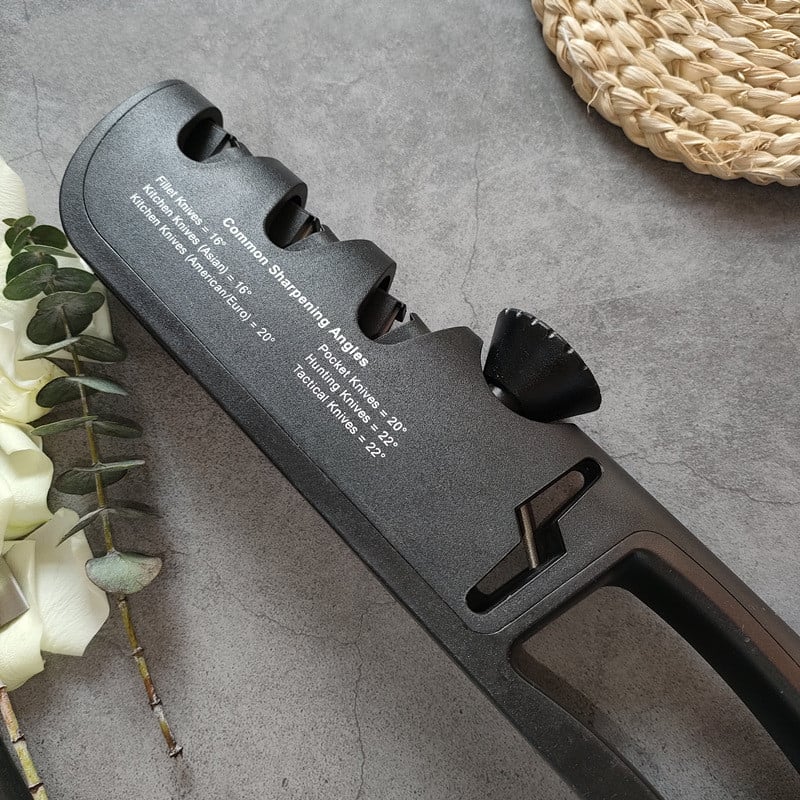 Simple to use

Step 1: Place the sharpener on a level, stable surface and turn the angle knob to the proper sharpening angle
Step 2: Sliding the knife into the "Coarse" slot perpendicularly. Pull the knife through the slot with a smooth, continuousmotion. titing the blade tip slightly downward inever back and forth), 8 to 10 times should be done to get sharpness.
Step 3: Repeat step 2 but this time use the "Fine" slot to polish the edge to the highest degree.
Created To Nurture & Protect Your Blades.
Sharpen using incredibly robust Tungsten & Ceramic sharpening tips to prevent long-term harm to your blades.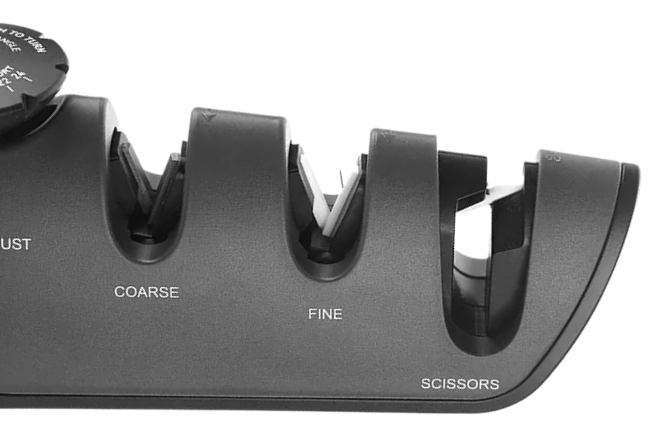 Built To Endure!
A long-lasting ABS frame guarantees the product's lifetime, and a solid grip encourages comfort and safety when sharpening.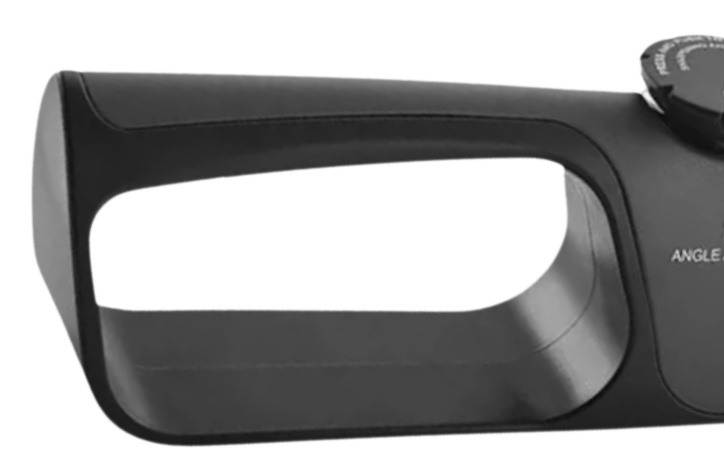 Stay cautious.
To prevent any accidents, the non-slip pad provides a sturdy basis.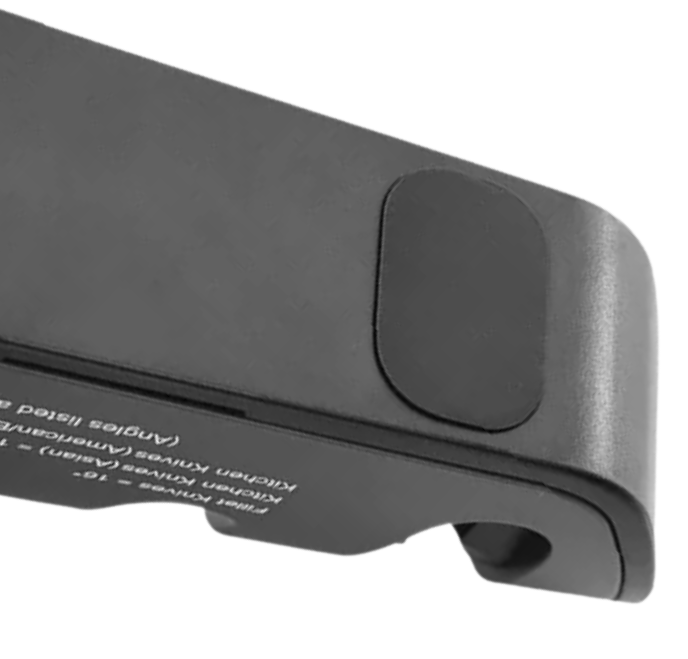 Material: ABS tungsten steel emery ceramic
Single weight: 277.3g
Product size: 28.5*4.5*6.5cm
package: knife sharpener*1,Instruction manual*1
Suggestion: Under normal circumstances, it is recommended to use it once a week or daily, keep your blade sharp at all times, after the knife is sharpened, wipe it with a damp cloth and then dry it. Use a soft brush to clean the sharpener's metal blades or ceramic rods to keep the sharpener heads clean!

Precautions:
1. Solemnly declare that this knife sharpener is not suitable for serrated knives.
2. Do not use too much force when sharpening the knife, let alone grind back and forth, so as not to damage the blade.
3. The ceramic rod and metal blade in the knife sharpener may be ground and dirty, which is a normal phenomenon.
4. Do not put the sharpener into the dishwasher or water, keep it dry and clean!