A knife meets the needs of the kitchen
We have designed the world's most special and unique multi-function chef's knife with all-in-one chopping and cutting functions for every day kitchen needs. Our customers needed a special knife with more balance and control, and we provided that.
Experience ultimate precision and strength with the Hand Forged TATARA Butcher Knife. Crafted from super hard alloy VG-10 steel and hand-forged at 1600 degrees, you'll enjoy a long-lasting edge and maximum durability. The arc-shaped blade is tough and balanced, while the South American sandalwood handle ergonomically fits your hand. Whether you're slicing vegetables, cutting meat, or chopping bones, this knife will meet all your kitchen needs!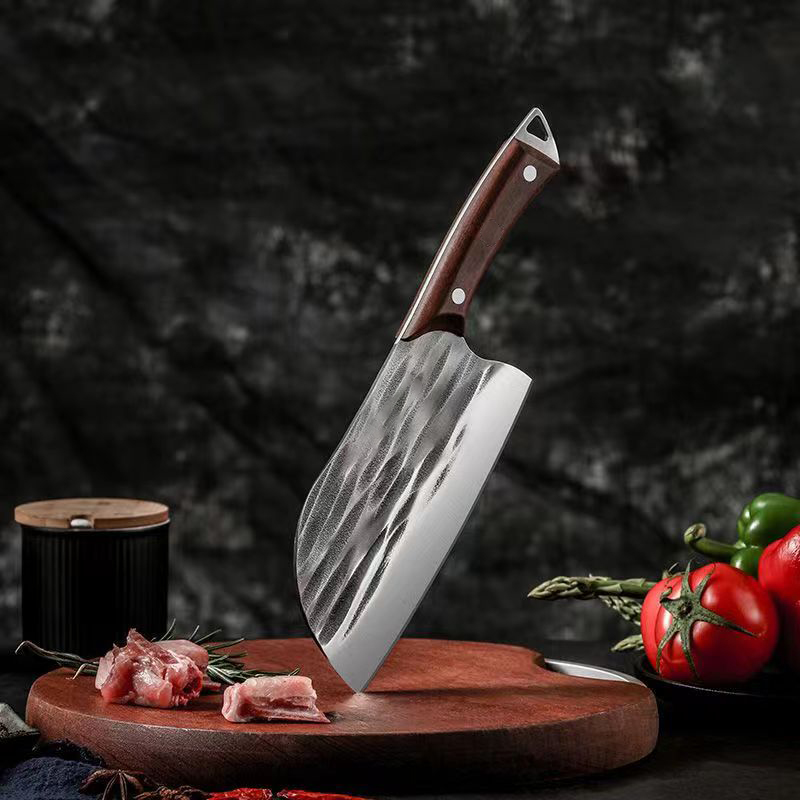 TATARA Chef Knife uses a South American sandalwood handle with thickened rivets, ergonomically designed for advanced control and secure grip. The blade is composed of high-carbon stainless steel ensuring a sharp, quality long lasting edge. The premium sandalwood handle is literally the most comfortable and secure handle you have ever held.
The sharp cut of this KASUMI knife lasts longer than any other knife, even allowing for constant use. In 2002, the KASUMI Series won the DESIGN PLUS Award at the Ambiente Messe in Germany.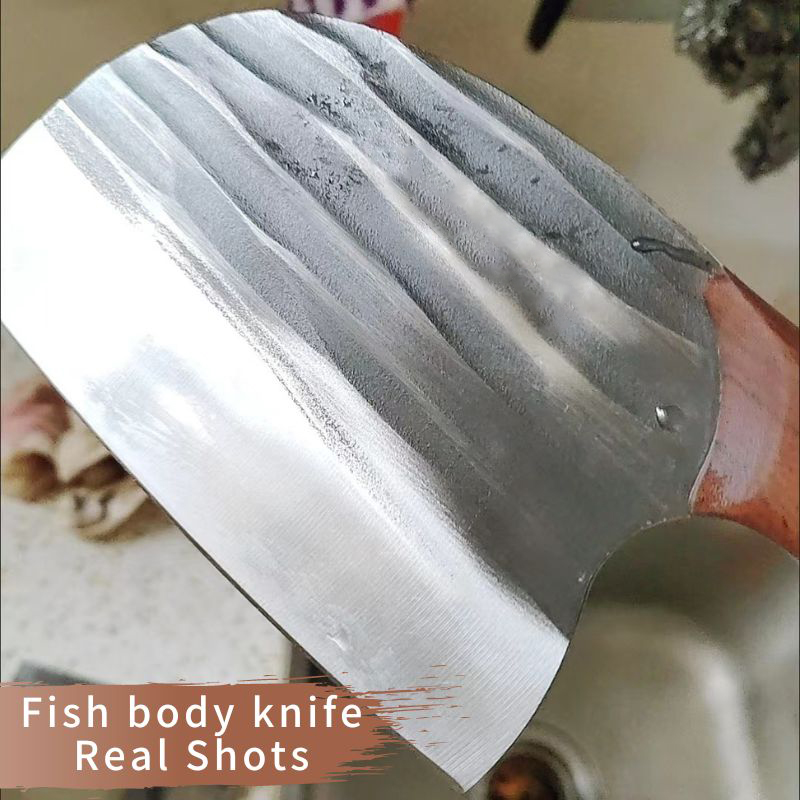 This Chef knife acts as a natural extension to your hand and will enhance your culinary experience with every slice. The perfectly crafted, versatile blade makes it the ultimate chef's knife or all-rounder knife for the outdoors.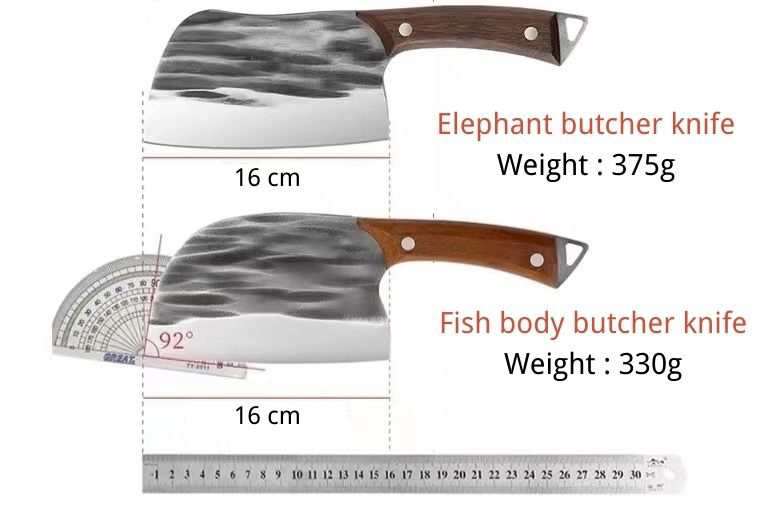 Specifications
Forged from a single 4mm thick piece of high-carbon steel
Blade material: Super hard alloy VG-10 Steel
Handle material: Premium South American Sandalwood
Full-tang: Yes
Tip angle: 97° degrees
Full length: 27.8 cm / 10.9 inches
Blade length: 16 cm / 6.3 inches
Width (blade & handle): 9.8 cm / 3.8 inches
Blade thickness: 4 mm
Weight: 330g/375g
What's included?
TATARA Utility Chef Knife
Beautifully Packaged Gift Box
Care Instructions
Hand Wash with warm, soapy water
Dry Immediately after washing
Store safely with blade edge protected