Features
Flexible: Most brands of butter on the market can be stored in this butter container. Slice evenly, one slice is about 5g.The butter cubes are neatly arranged in the container and can be used at any time, which is very convenient for daily use.
Durable: Our butter dish is made with high quality food grade plastic and slicer,Safe, non-toxic and durable.it can use for a long time.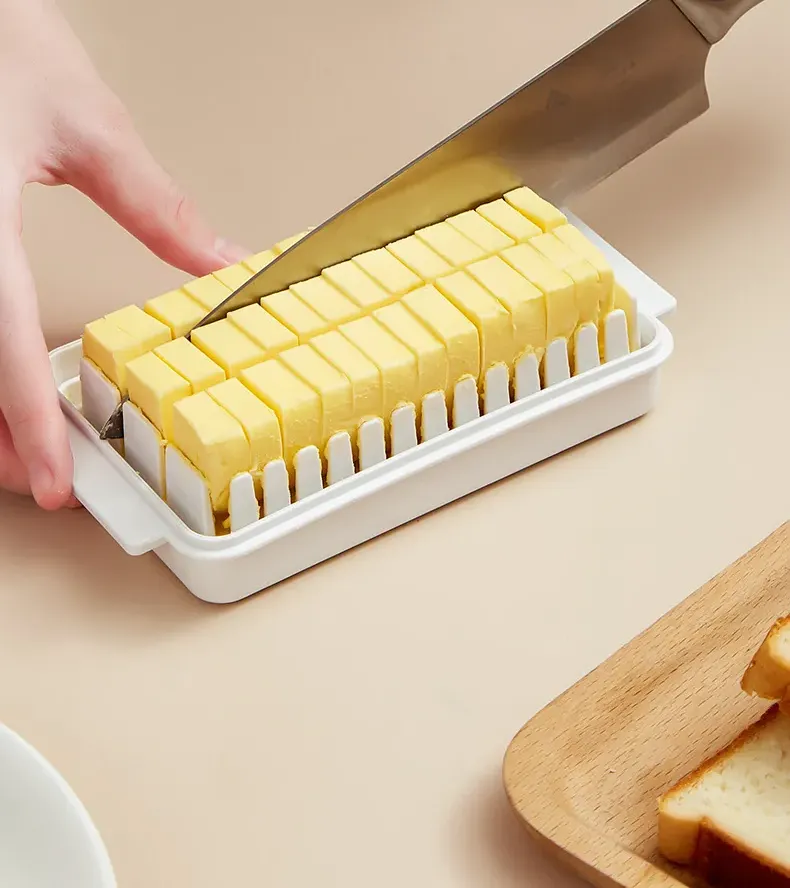 Design:The cutter comes with a clear lid for dust protection,avoid bacterial growth, has places for knives and forks, handles on both sides,easy access.This butter box can store butter in the refrigerator, and keep it tight and fresh. It can also be used to store cheese, desserts, baking ingredients etc.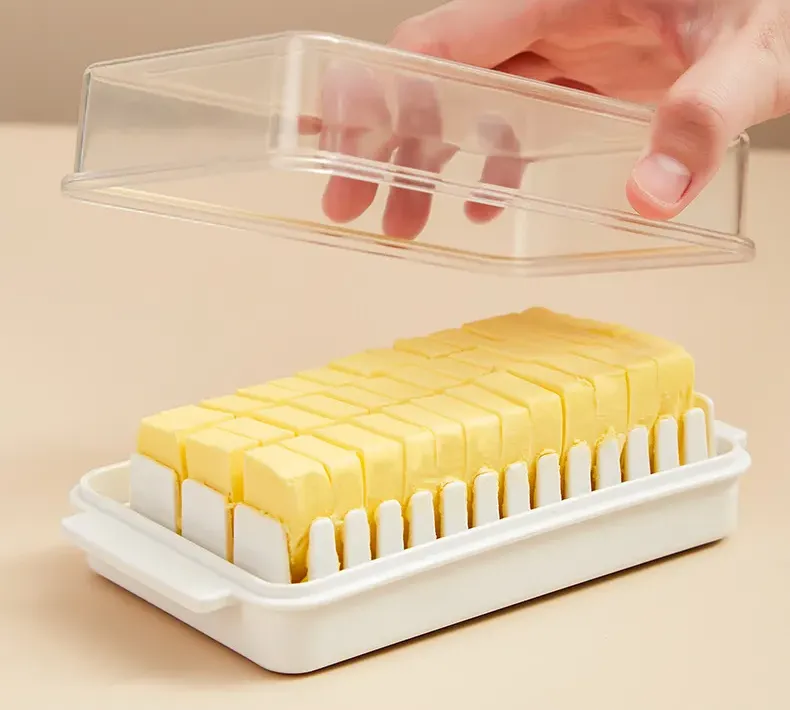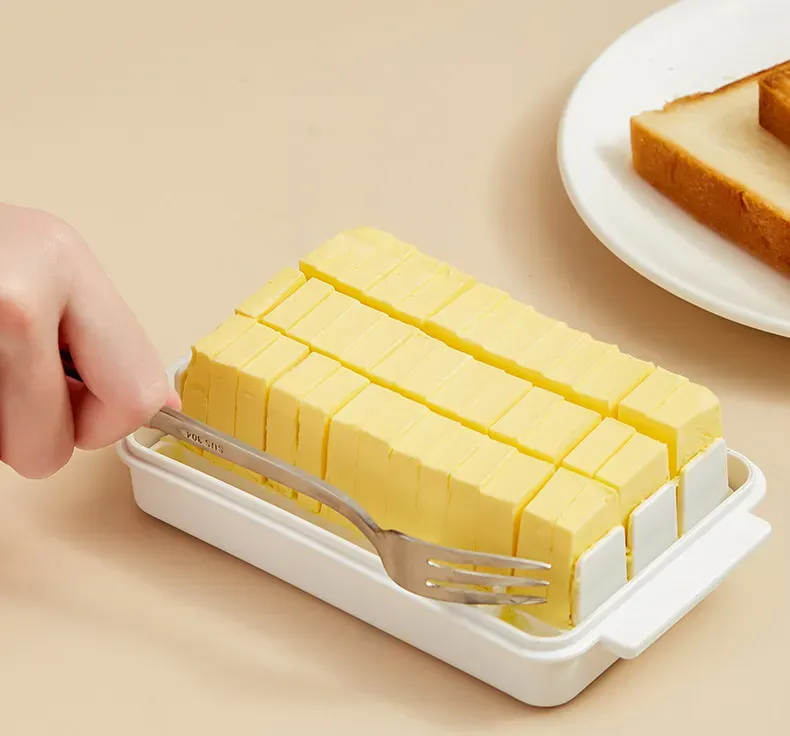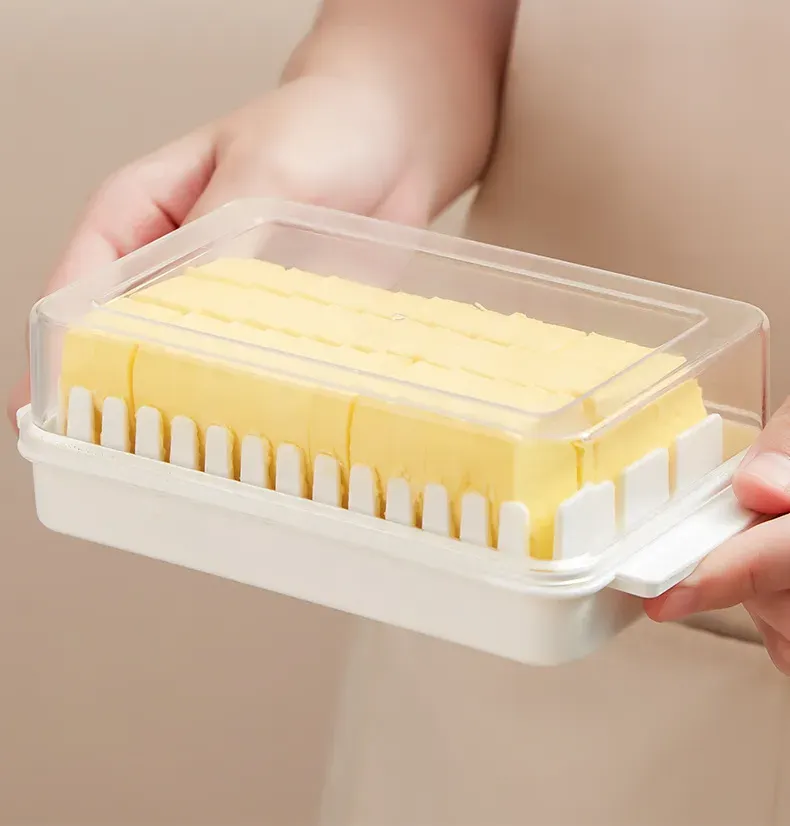 Light: Compare with glass butter container, our plastic butter container is much lighter. It is also not easy to break because of the plastic material.This cutting machine is small and does not take up too much space in the refrigerator.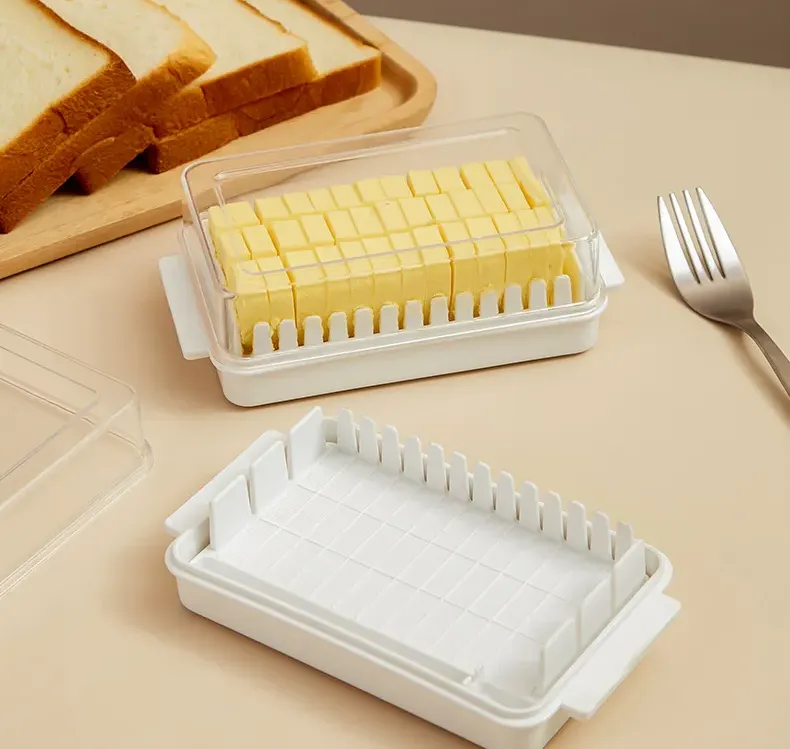 Easy Clean:This cutting machine can be taken apart and cleaned easily,and clean as soon as the water flushes.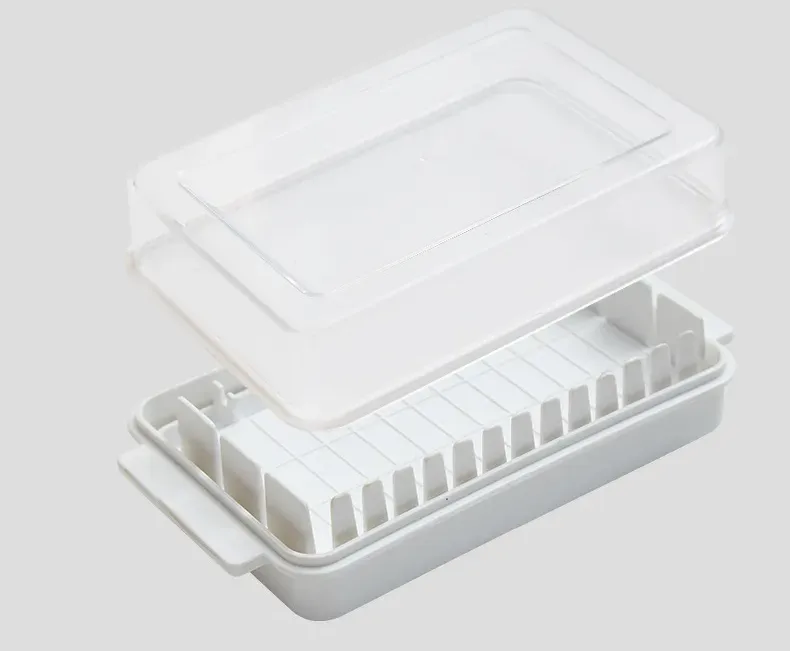 Widespread Application:The classic design is elegant, suitable for any dining table, and suitable for daily use.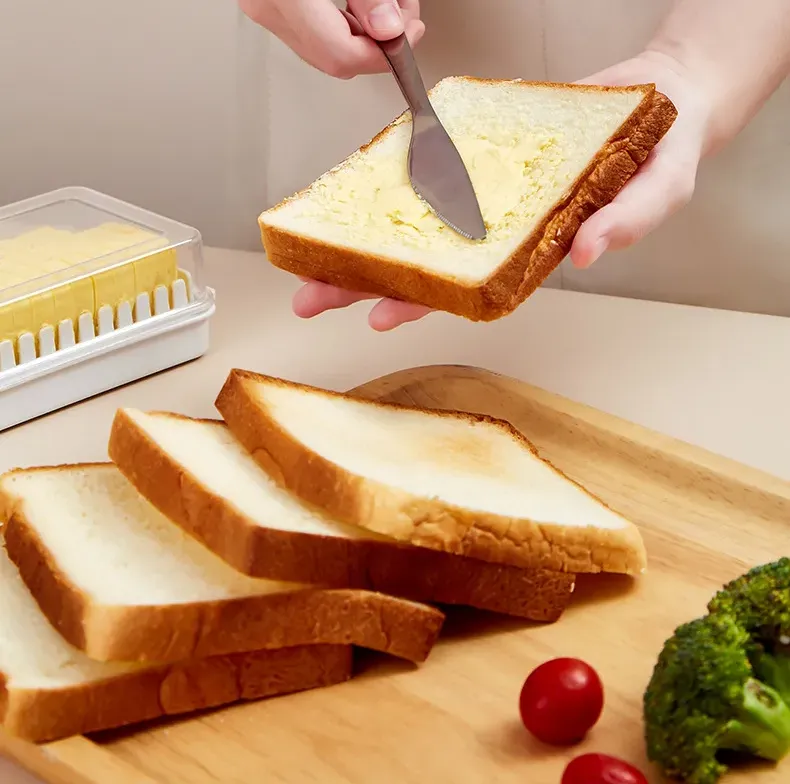 Specifications
Colour:White
Material:PP
Size:
Package includes
1/2/3*Butter Box Butter Slicer