Easily Roll Away Any Marks from Cake!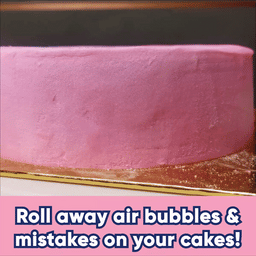 ACHIEVE PERFECTLY FLAWLESS FROSTING

Effortlessly correct your frosting mistakes in no time at all with this frosting roller. Perfect for rolling away comb marks, air bubbles, or any other blemishes on your frosting, It is a superb tool for you to frost like a pro without having to dawdle on your mistakes.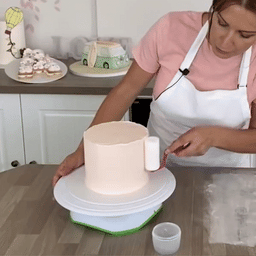 SAVE TIME & EFFORT

We recognize the hassles of smoothing out icing. This is why our roller is designed to help you save hours of time and effort as you achieve that perfect coat of icing without having to repetitively add and scrape off frosting over and over again. Achieve that flawless finish in one go!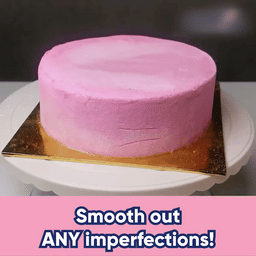 FOR A PURE & PRISTINE CANVAS

Seamlessly iron out the imperfections of scrape marks and air bubbles to give yourself that flawless base of frosting. Your buttercream flowers, piping swirls, and icing petals will surely pop and dazzle on an unblemished, spotless canvas achieved now!
Remove scrape marks, air bubbles, and mistakes
Achieve a smooth & flawless finish on cakes
Perfect on buttercream frosting, royal icing, or ganache
Made of food-grade material that can be washed & reused
Ergonomic handle for comfortable grip