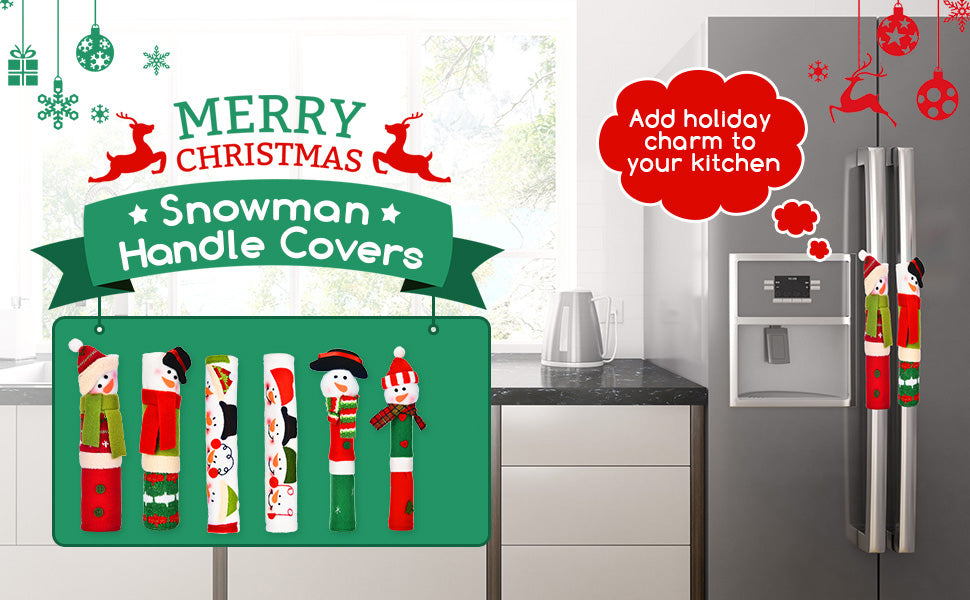 Adds a splash of holiday style to your kitchen with this lovely snowman appliance handle covers set.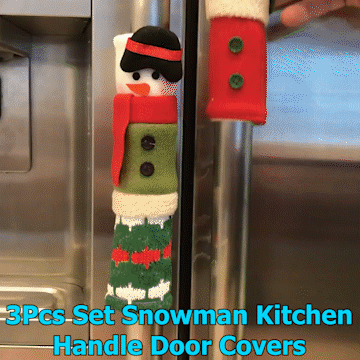 Each snowman handle cover has a top to bottom Velcro for a secure fit.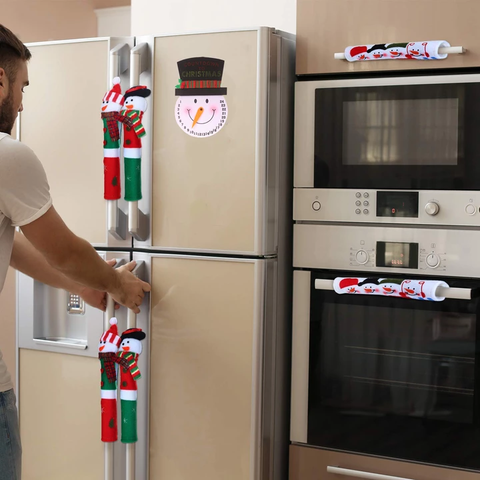 Two vertical snowman handle covers (one pair) are good for two-door refrigerator.Or use one for one-door refrigerator and another one for microwave handle.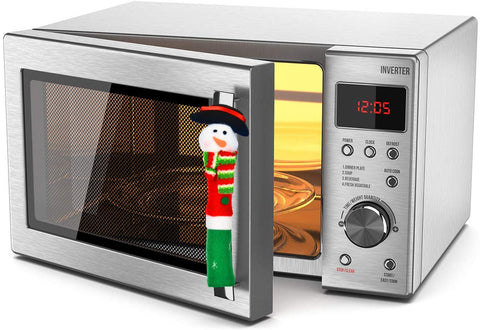 One horizontal handle cover has four cute snowman faces and is good for oven handle or bottom handle of the refrigerator.
Use ribbons to prevent snowman heads from flopping down.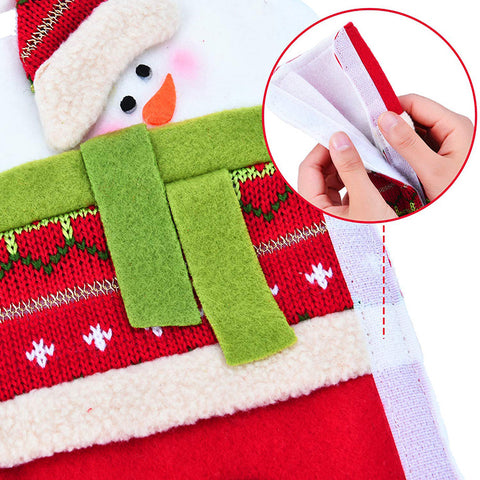 Details:
Durable and high-quality materials
Washable and reusable
Easy to install hook and loop mechanism
Universal size to fit various refrigerator handle