Having products specifically formulated to clean natural stone is essential.

They reject all kinds of marble wear, oil stains, blackening, opacity and other problems.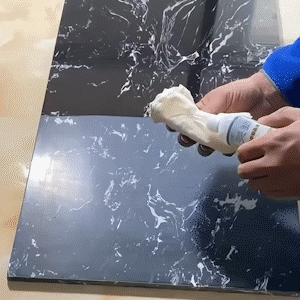 DESCRIPTION
✅ Professional high-quality stone care - stone nanocrystal coating provides high-quality sealant and care solution for your high-quality stone surface (including marble). Whether you are looking for a sealing product for the first time or a resealer with long-term protection, this product can provide the front and rear effects you want to see for your granite surface. Suitable for quartz, marble, granite, quartzite and saponite.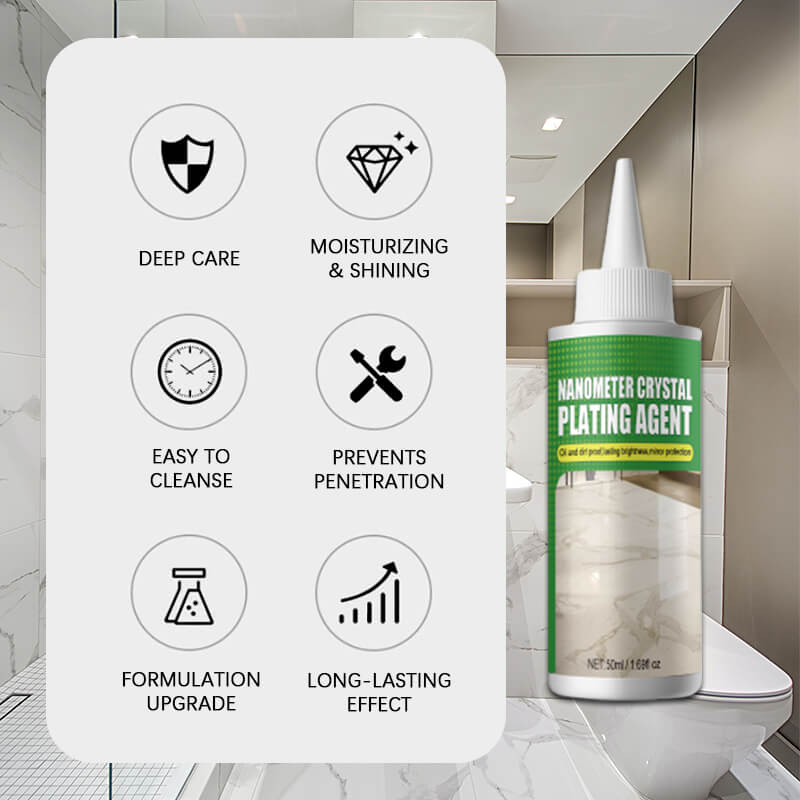 ✅ Advanced Action Stain Protection - This spray uses a powerful polymer mixture to penetrate the natural porous surface of stone to prevent stains from penetrating and becoming permanent. By doing so, the stone nanocrystal coating also provides a protective layer on the top of the granite to prevent water stains and other residues from adhering.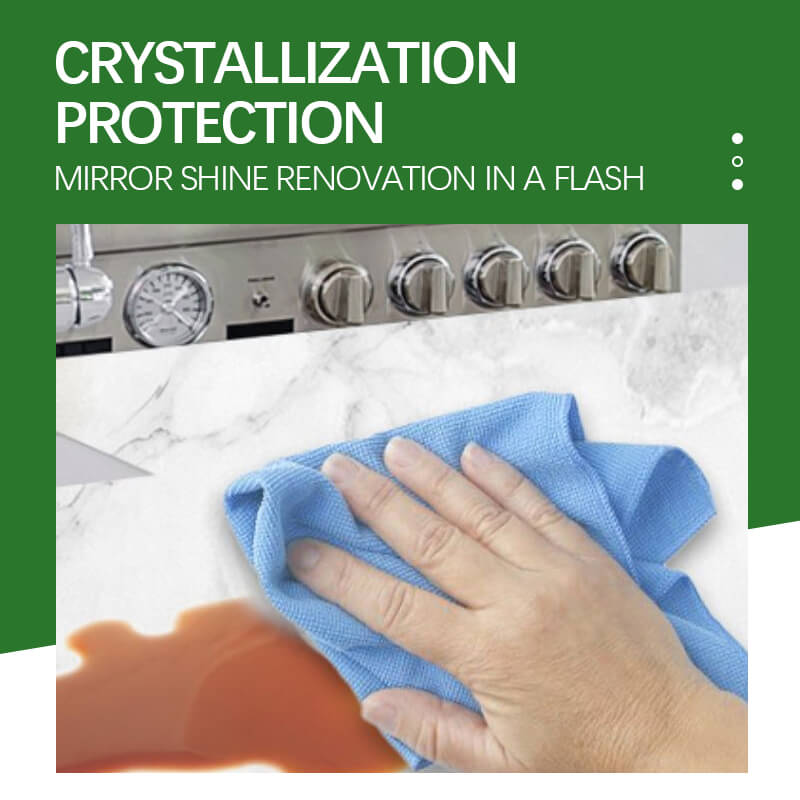 ✅ Gloss Enhancement and Gloss Formula - Stone nanocrystal coatings are critical in treating all types of stone and reinforcing surfaces for a polished and natural appearance. It can also create miracles on the cement slurry to prevent the formation of stains between shower cubicles or bathroom tiles. No matter how hard you scrub, it is difficult to remove these stains with hands and sponges.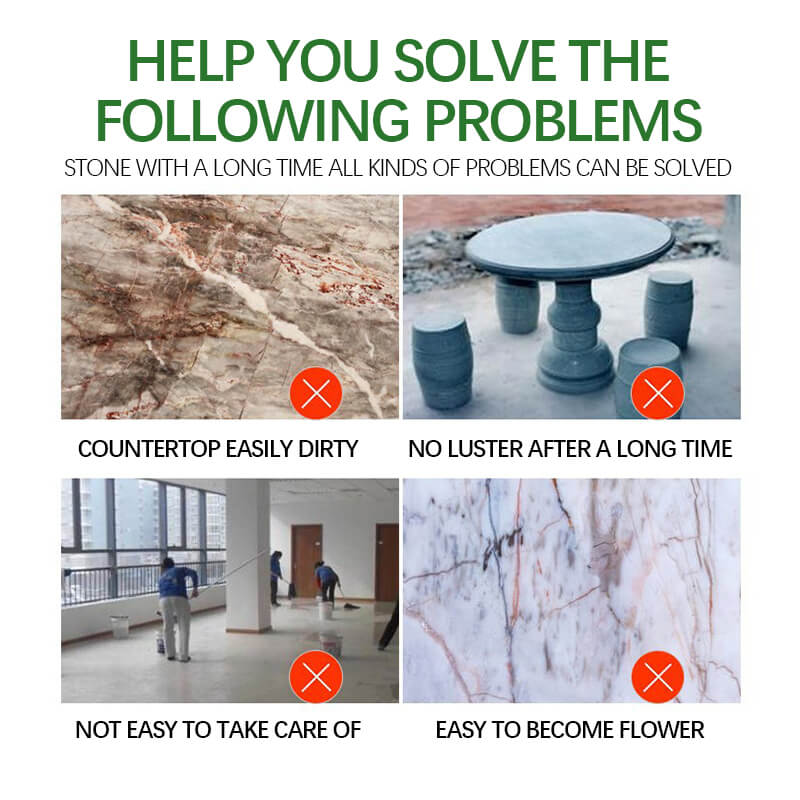 ✅ Suitable for daily cleaning - remove dirt, dust, spills and grease from granite, marble and other natural stone sealing surfaces. The protective film is formed after electroplating, and the surface is waterproof and hydrophobic. Oil stain and stain resistant, easy to scrub.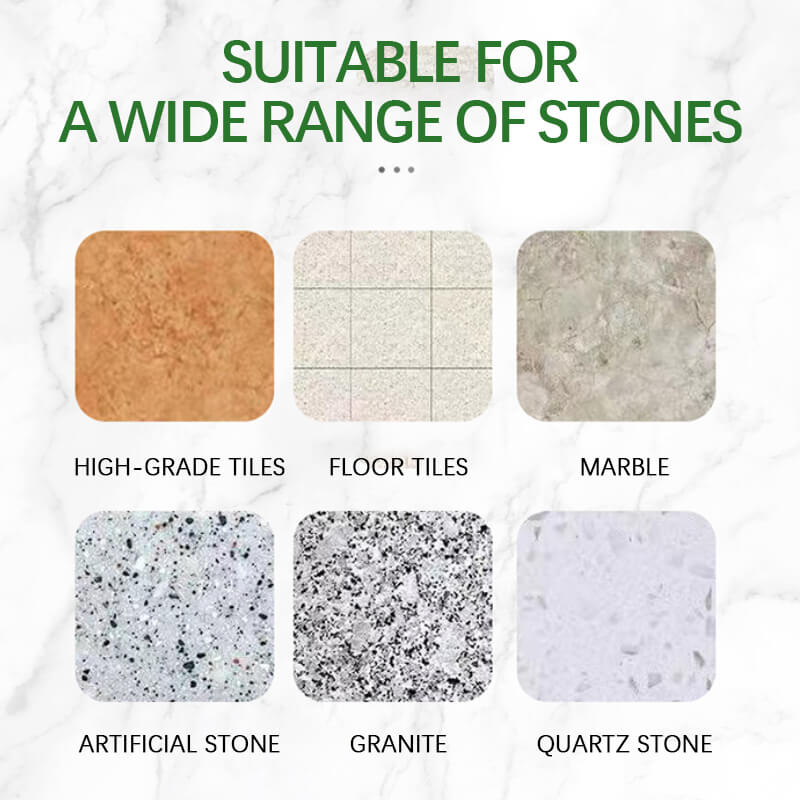 SPECIFICATION
Composition: Nano Silicone
Use Area: 1 bottle can be painted 3~5m
Capacity: 50ml
Size:12*3.2cm
Lifespan: 3 years (unopened)
Storage Method: Cool and dry place
Scope of Application: It is widely used to brush the surface of stone, marble, quartz stone, ceramic tiles
Package Includes: 1/3* Stone Nanocrystal Coating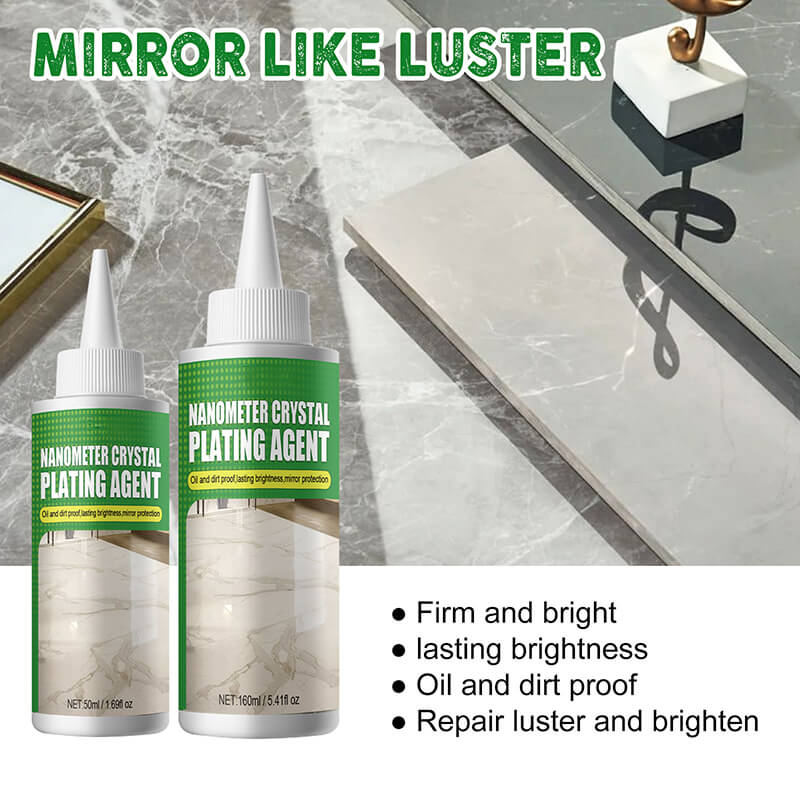 PRECAUTIONS
Keep away from children and pets, keep the environment dust-free and away from eyes.
Indoor use only, sealed after use, this product oxidizes and solidifies with air.
When applying the crystallizing agent to the towel or sponge cloth, it must be applied to the end, and it is enough to apply it once. If it is too thin and does not shine, brush marks remain, and if it is too thick, it is easy for it to peel off. New countertops also need to be polished.
Before the crystallized dries, there should be no accumulation of water in 5 days. If it touches the water, it should be dried with a cloth. Water can accumulate in the later phase.
For use in loose-surface items, it is necessary to apply it several times after drying.
Before crystallizing items, test on the small surface where the edges and corners are not obvious, and make sure that the gloss, hardness, toughness, etc. meet the requirements before large-scale construction.
The store is not responsible for accidents caused by incorrect or unproven use.