Hand crank easily corn threshing , save time and energy,At the same time, the corn can be easily separated, which effectively improves the speed.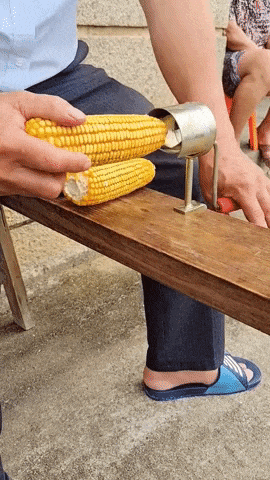 ★【Rugged and durable】: It is made of high-hardness alloy steel material and processed through multiple procedures. It has strong hardness, wear resistance, resistance to deformation and long service life.

★【Suitable for all kinds of corn】: The gear can be adjusted according to the size of the corn, and the corn kernels can be quickly taken out in 15 seconds to solve the problem of peeling corn by hand.

★【Adjustable】: The threshing device can use iron pliers clamp the blade and bending pressure when encountering small corn. The main pole is thickly supported, which is not easy to bend, and the use time is longer.

★【Easy installation】: The thresher adopts a clip design, which is convenient for you to fix it on the workbench or workbench. Super labor-saving and safe. Why not involve your child in the process of making corn kernels?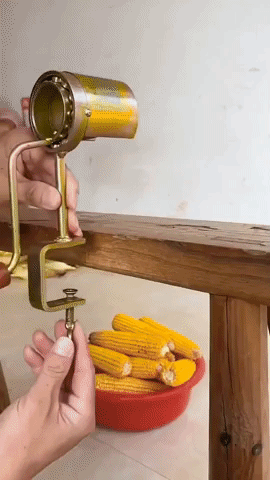 SPECIFICATIONS:
Material: Alloy Steel
Color: Red gold
Size: 20*6,5 cm
Usage: This corn thresher can be used for threshing dry corn, it is a convenient tool