Unique Way to Display Your Love for Coffee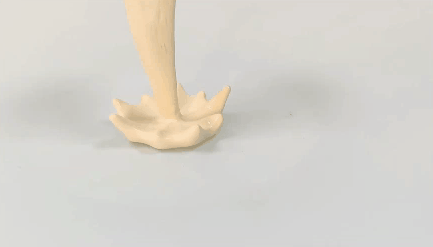 Make your desk space stand out with the Pouring Coffee Creative Desk Decor. Nothing gets one up and productive like a cup of hot coffee. Well, now you can enjoy the artistic look of coffee being poured to get you in the right headspace to work. Pour yourself a real cup of coffee to go along with the coffee statue and make it extra fun working at your desk. Decorating your workstation will have you ready and excited to get things done as you create your own environment. This pouring coffee decor is even a great conversation starter and is sure to catch the eye of your coworkers or family members.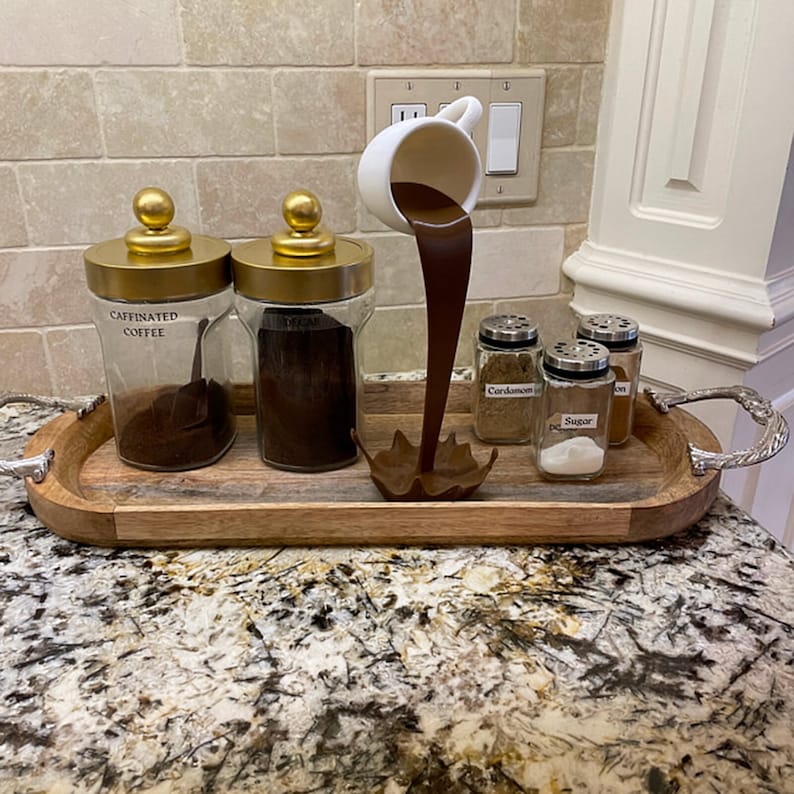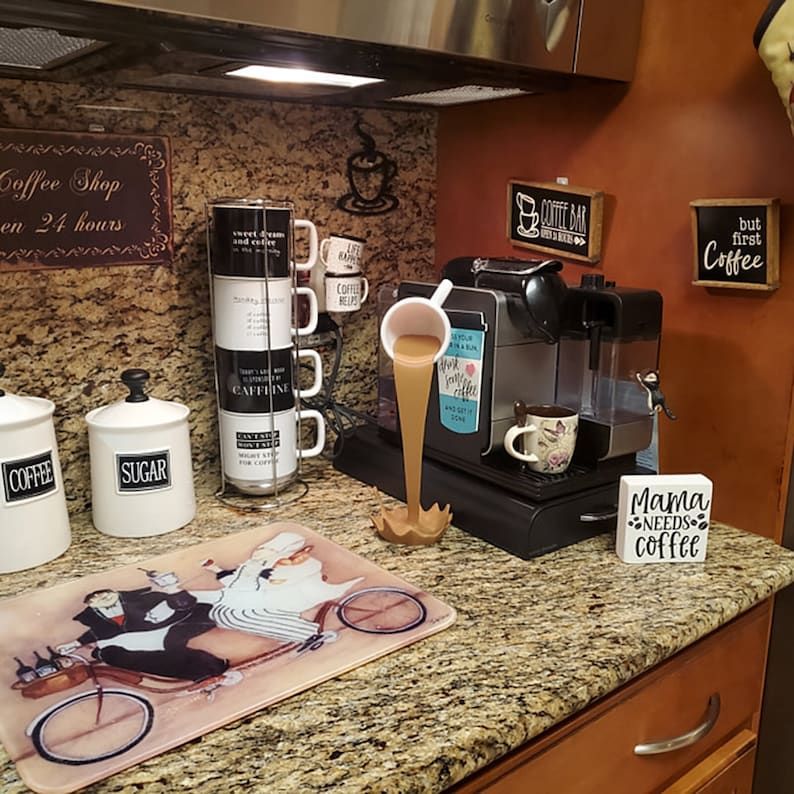 Artistic and humorous, this stunning and unique sculpture will surely captivate everyone's attention! Featuring a tilted coffee cup with spilled coffee in a suspended design. The splatter acts as the base where the accent decor stands. Pleasing to the eyes. Sure to become a conversation starter. Perfect for the coffee corner in your kitchen or in your cafe.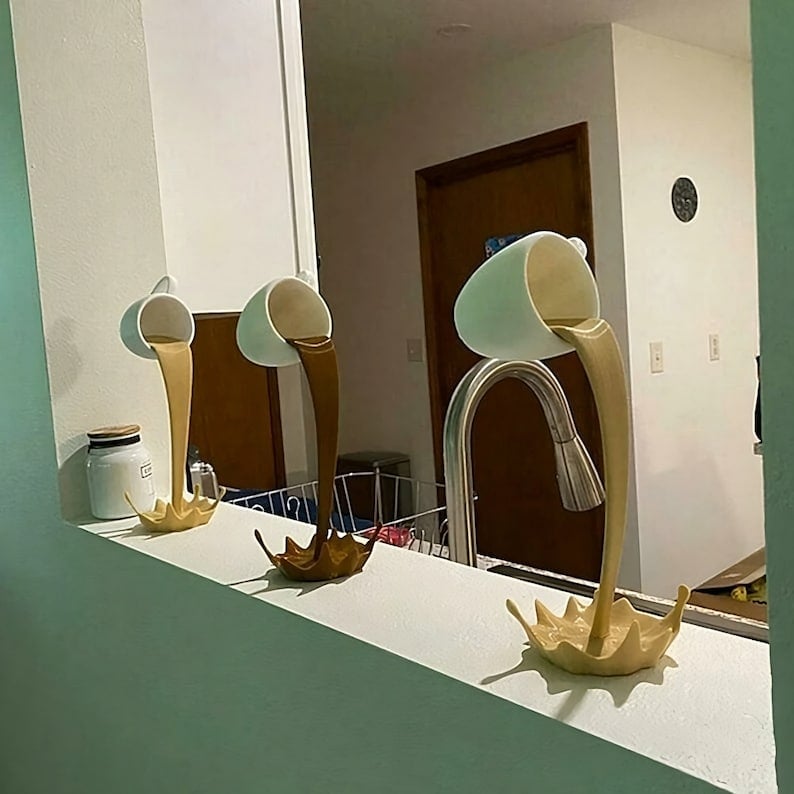 Features:
Designed with Realistic Details
Floating White Mug and Spilling Coffee Design
Unique and Artistic
Made from a Durable Resin Material
Comes in Three Colors
Measures 6 x 2 inches
Make your kitchen fit for a barista. Order the Floating Spilling Coffee Cup now!