Our 5 in1 Handheld Electric Cleaning Brush will effectively clean your wash basin, bathtub and ceramics quick and easy.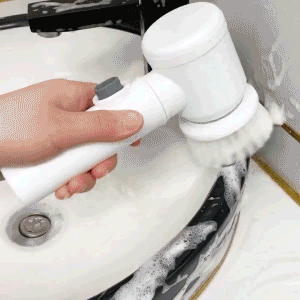 Features:
The 5 in 1 Magic Brush is a top of the line product designed to efficiently clean the Bathtub, Wash Basin and all types of ceramics with the minimal possible effort and time.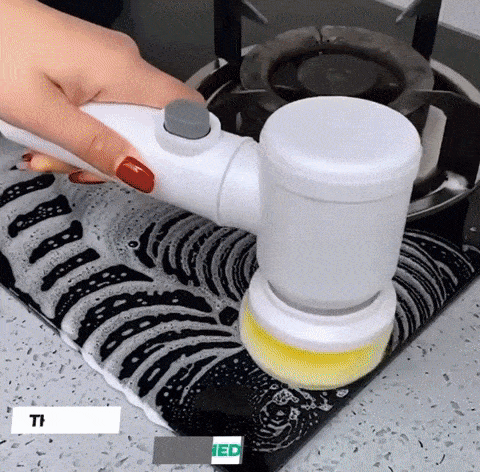 The electric cleaning brush scrubber starts 360° rotation with one button, produces ​a powerful strength, which can make your cleaning tasks efficient and reduce your burden, if have arthritis in hands and this brush is the best cleaning tool.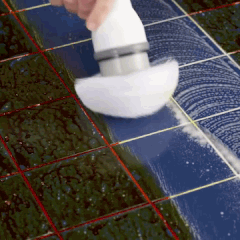 It comes with three different cleaning attachments that help to remove the dirt from different surfaces and even the joints of tiles. It is suitable for cleaning the fragile goods. The polyester sherpa brush is suitable for cleaning sofas and carpets, and the hard Nylon Brush is suitable for cleaning kitchen, tub and tiles.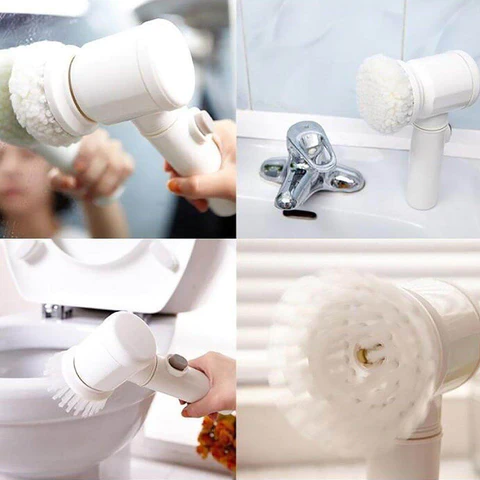 It is powered by 4 AA batteries(batteries are not included) that makes cleaning and scrubbing hassle-free. It is made from high quality water drawing material, rust-proof and sanitary. Its ergonomic handle ensures a secure, comfortable grip that is lightweight.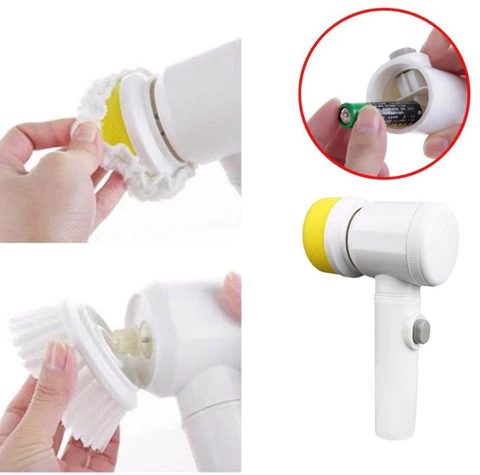 Electric bathroom scrubber ergonomically designed plastic handle device, cleaning more convenient,does not dirty hands, relaxes knees and back,clean stains and dirty spots, and saves effort and time more worry .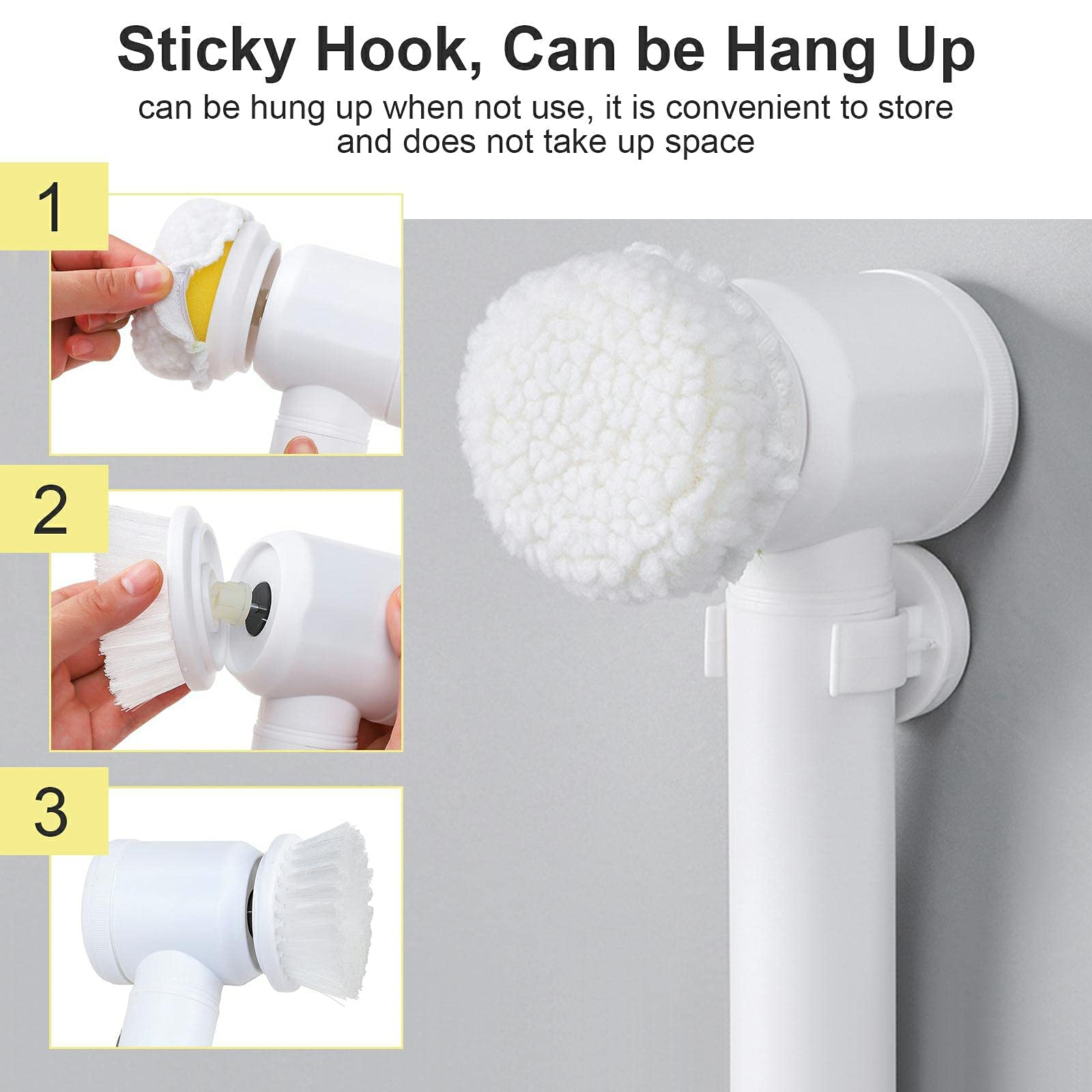 Bathtub scrubber can be hung on the wall for drainage and storage,which is simple and convenient,It is very suitable for curves,tiles, sinks, toilets, bathtubs, door slots, shower windows with various cleaning problems,Therefore, the cleaning tools is the best gift for your family and friends.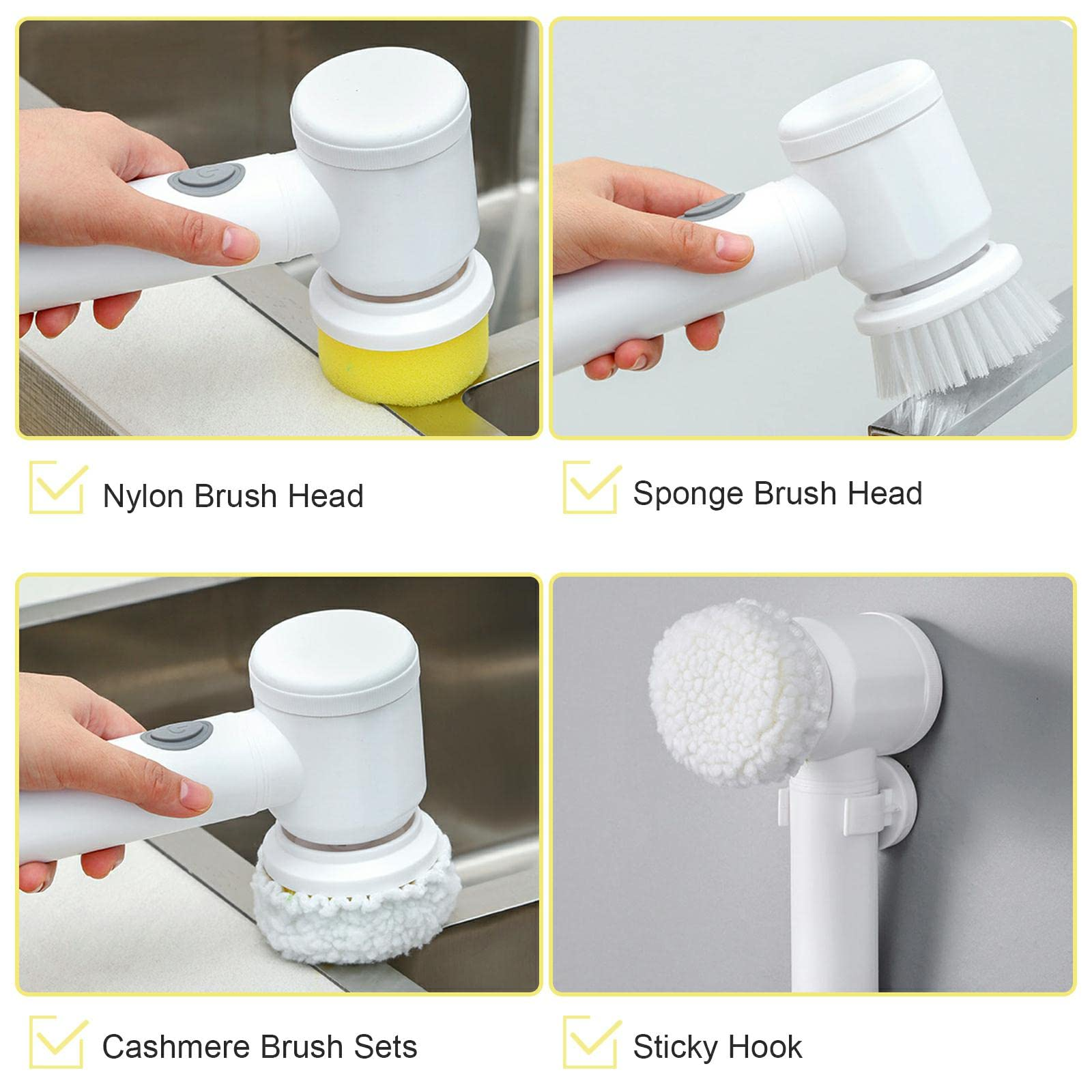 How to Use:
Just hold the handle and attach your preferred brush head, screw it well, press the button, the brush will rotate, and when you press the button again, it stops rotation.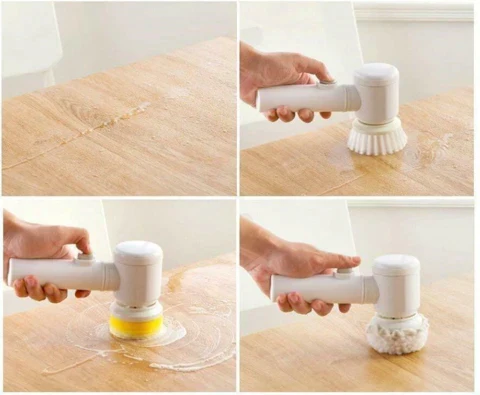 Specifications:
Material: ABS + Nylon Brush head
Power: 4 AA batteries (not included)
Size:

Package Includes:
1 x Nylon Brush.
1 x Soft Sponge Brush.
1 xSeamless sticky hook.
1 x Polyester Sherpa Brush.
1 x Multi-FunctionElectric Cleaning BrushHandle.