---
FEATURES:
Durable Material: The tub stopper for the bathtub drain is made of soft, flexible, non-slip PVC, which has strength and abrasion resistance. It is durable for long time use.
Filter and Deodorant Design: The drain stopper for the shower floor adopts a filter and deodorant design, which can block reptiles and odors, and filter debris, bringing you fresh living space.
Easy to Use: The bathtub stopper cover is easy to use. Just put it in the corresponding sink and grab the bump to remove it. It is stable and will not be easily washed away by water.
Easy to Clean: The kitchen sink stopper is easy to clean. Just rinse with water regularly and it is resistant to dirt and maintains clean after a period of use.
Widely Applicable: The flat suction sink stopper is suitable for the kitchen, bathroom and laundry. It stops every hair and object to keep the drain from clogging.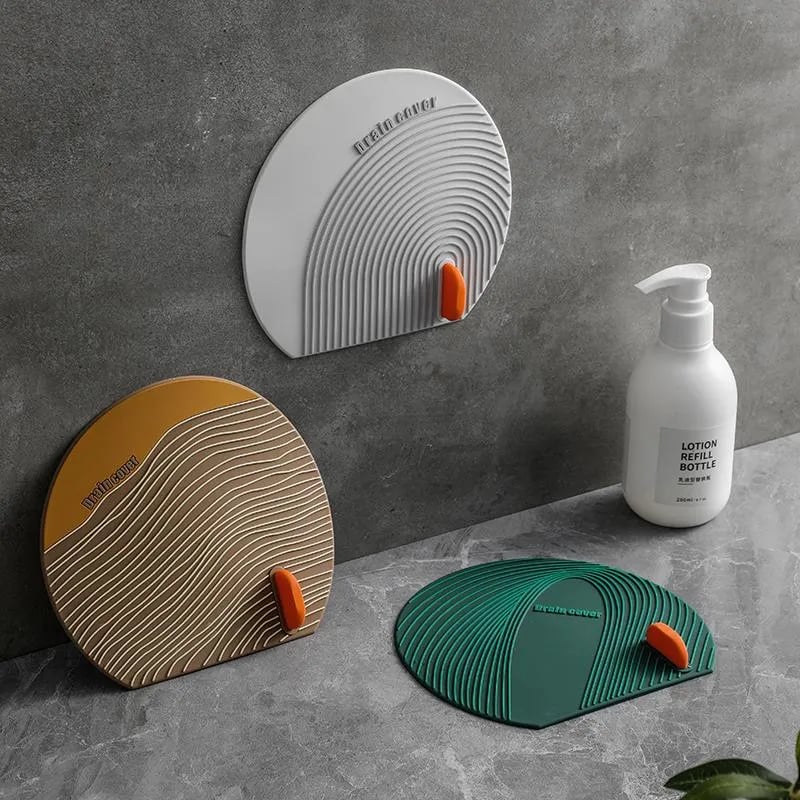 SPECIFICATIONS:
PACKAGE INCLUDES:
1 x Floor Drain Anti-Odor Mat