Features
【Convenient Design】: When you are frying, splitting or steaming on the basket, the handle stays out of the pot, so it stays cool when cooking is done. Its drain design allows oil and water to drain from the basket. ​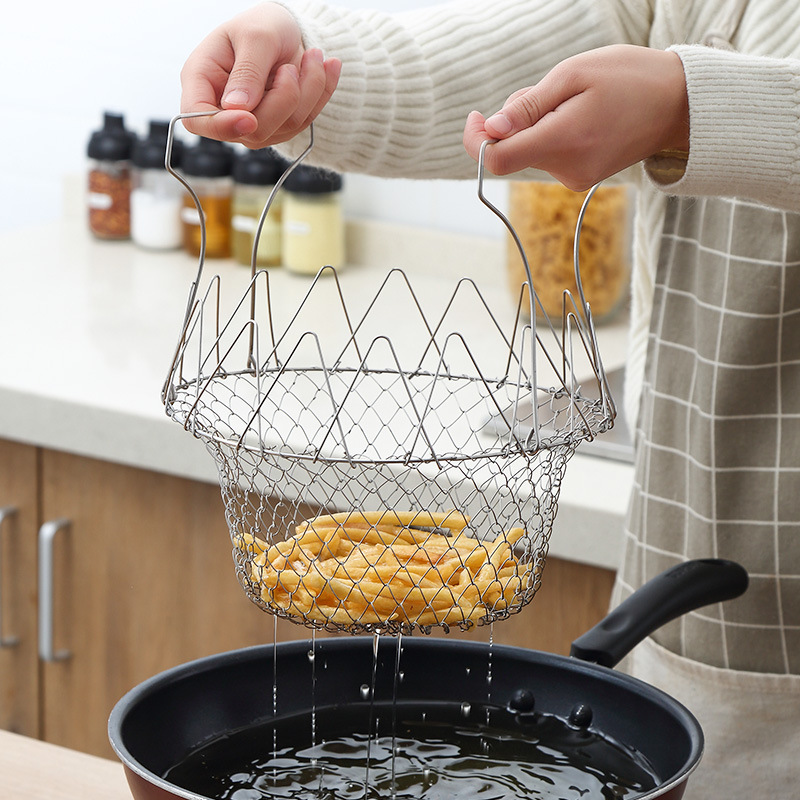 【Environmentally friendly material】: Made of 304 stainless steel, the surface is electrolytically polished, durable and practical, as bright as a mirror, anti-rust and anti-distortion. Food grade stainless steel, safe for food contact.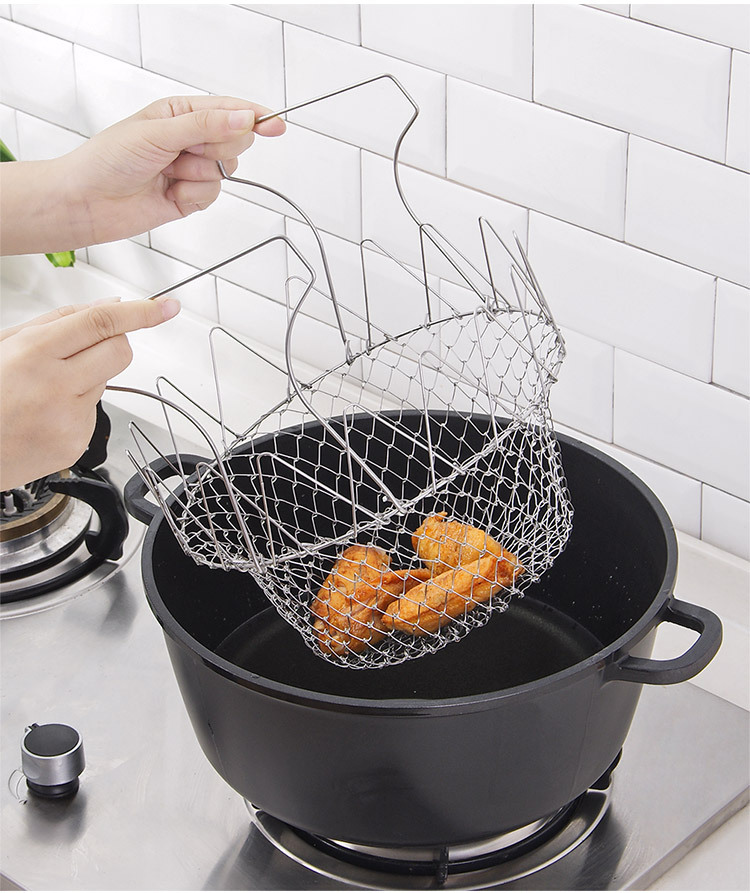 【Easy Drainage】: You can even wash vegetables easily with this kitchen basket. Put the vegetables in the basket and wash. Drains easily.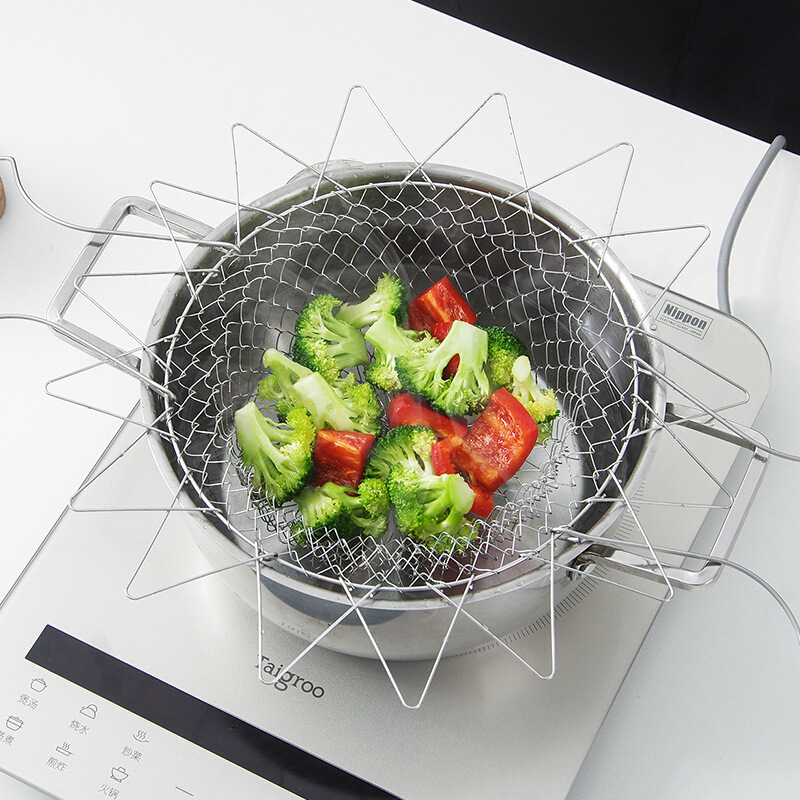 【Multiple Frying Basket】: This unique kitchen tool provides more cooking solutions for all. You can use it to make pasta, wash salads and wring them out, vegetable cooking, French fries or fruit, store fruit and snacks.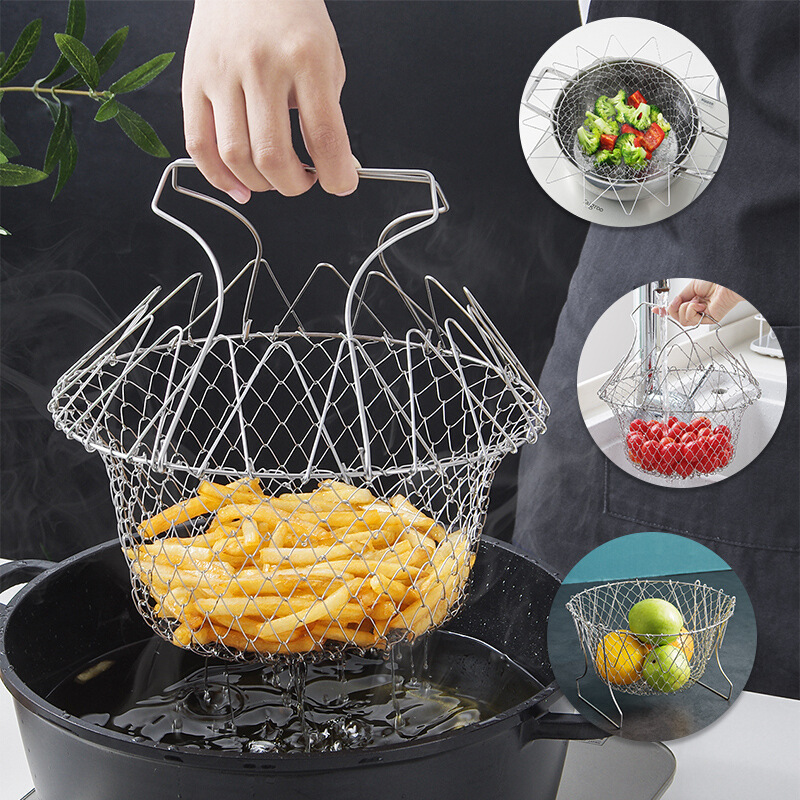 【Foldable】: Convenient and beautiful. Small size and foldable. Does not take up much space. It is not only a must-have in the kitchen, but also a craft.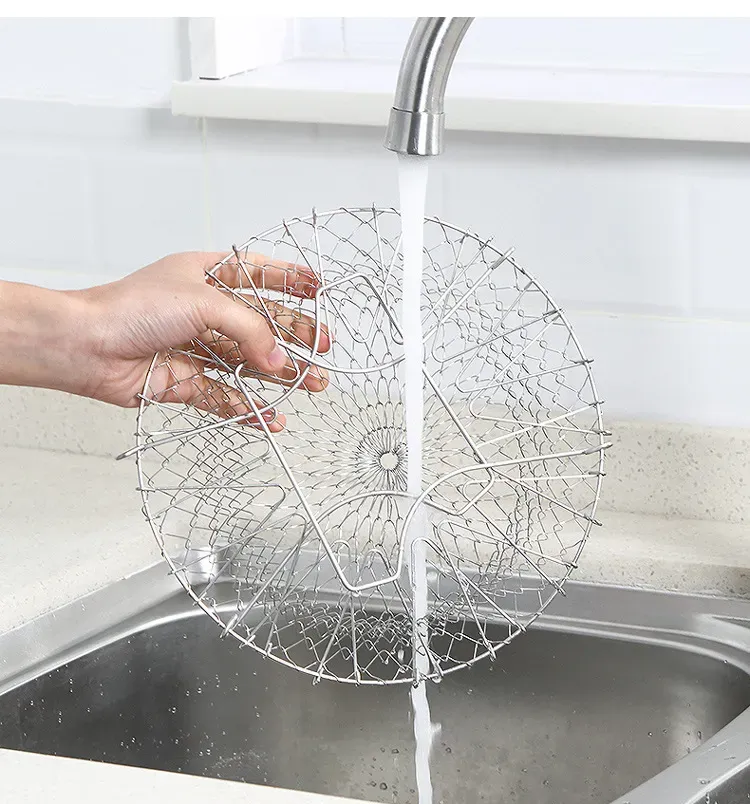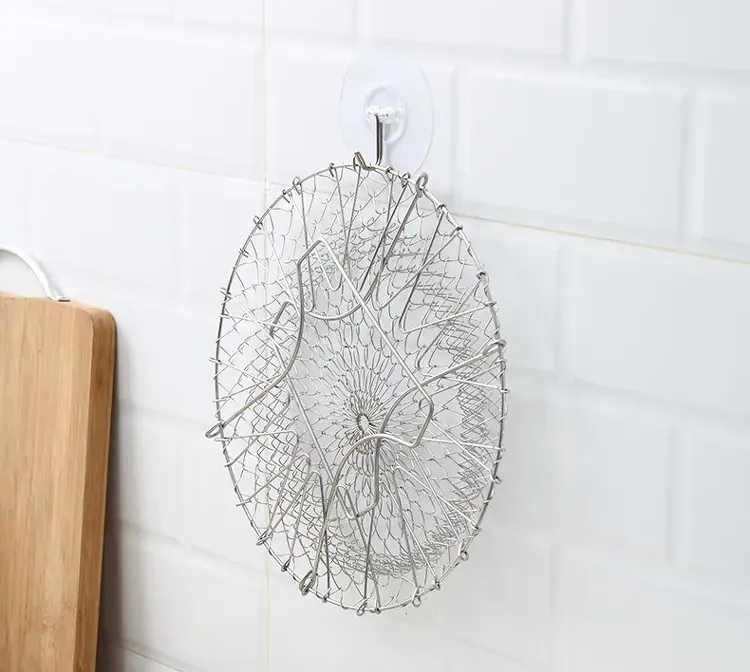 Specifications
Material:Stainless Steel

Weight:160g

Size:
Package includes
1*Foldable Frying Net

1*Stainless Steel Clip