To use it, start by preparing the squeeze station by inserting the pouches into their designated areas on the station, then twist the filling tubes onto the top of the station connecting them to each designated pouch below them.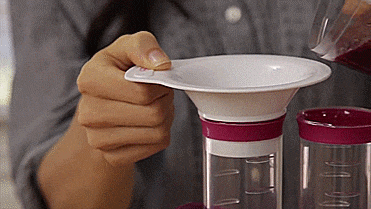 -You can then blend or mash up your fruit, vegetables, or whatever ingredients you'd like to make into a puree, and then pour it into each of the filling tubes atop the station.
Next, use the press to push the puree down the tubes and squeeze them into the pouches below. If you filled each tube up, it will provide the perfect amount of puree to fill each pouch.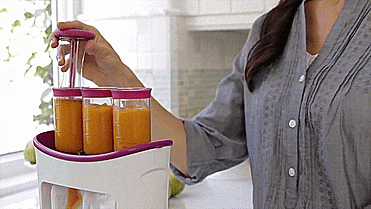 -Once done with the press, just remove each pouch and cap them to ensure it stays fresh and nothing spills out. You can then label each pouch with the date and ingredients used, and place them into the fridge or freezer, or feed them to your children right away.
Your children can eat the puree right from the pouch, you can squeeze the pouches into a feeding spoon, or use our spoon so you can squeeze it directly into a connected feeding spoon.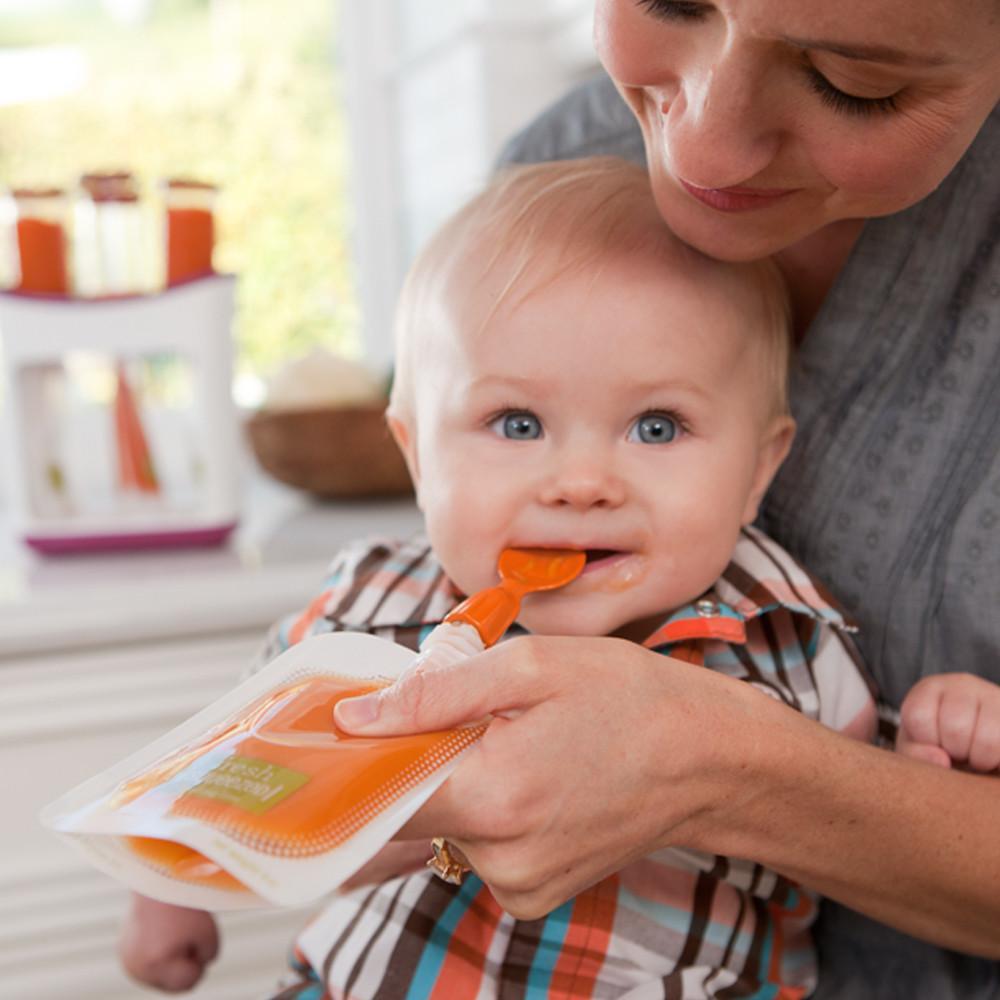 Easy to assemble, use, and clean. Great for everyday use. This kit makes making your own baby food & snacks a breeze rather than a huge hassle. Best used for applesauce, smoothies, fruit purees, and yogurt (either homemade or purchased in bulk). Pouches allow you to feed on the go without bringing along tonnes of unnecessary extras.
Why cube when you can squeeze. Other methods for storing and serving baby food haven't kept up with today's parent. That's why we've created the Squeeze Station, a one-stop unit that presses your delicious, homemade baby food into easy to store and ready to serve pouches.
BAG SIZE : 10 Piece Reuse