One Year Warranty Included

Protect your cookware, improve the heating efficiency of your stove, and make it easier to control your cooking temperature with this Gas and Electric Stovetop Heat Diffuser Ring Plate Pot Stabilizer from Kitchen Groups. Place between gas burners or burners and the cooking surface to distribute heat more evenly, reducing hot spots.
Features:
Helps avoid overheating foods: the heat diffuser is helpful when you cook heat-sensitive items such as caramel, rice, and oats and when simmering sauces

Distributes heat and cooks evenly: by heating evenly, this improves the quality of your cooking and most importantly the taste of the food

No need to buy expensive induction pans: with the diffuser, you can use all of your pans on most induction stoves, helping to avoid unnecessary costs on induction cookware when wanting to heat foods over low heat. Please note that this heat diffuser is not recommended for higher heat cooking needs on an induction surface

Stainless steel and aluminum: the disc of the heat diffuser consists of three layers. The upper and lower layers are stainless steel whilst the middle is aluminum allowing for excellent heat distribution

Can also be used as a gas hob trivet stabilizer: ideal support for stovetop espresso pots no matter how small the pan is. This diffuser also comes with a handle so you can easily move it without the risk of burning yourself. You can also hang it next to your stove for easy and quick access.

Specifications:
Material: Metal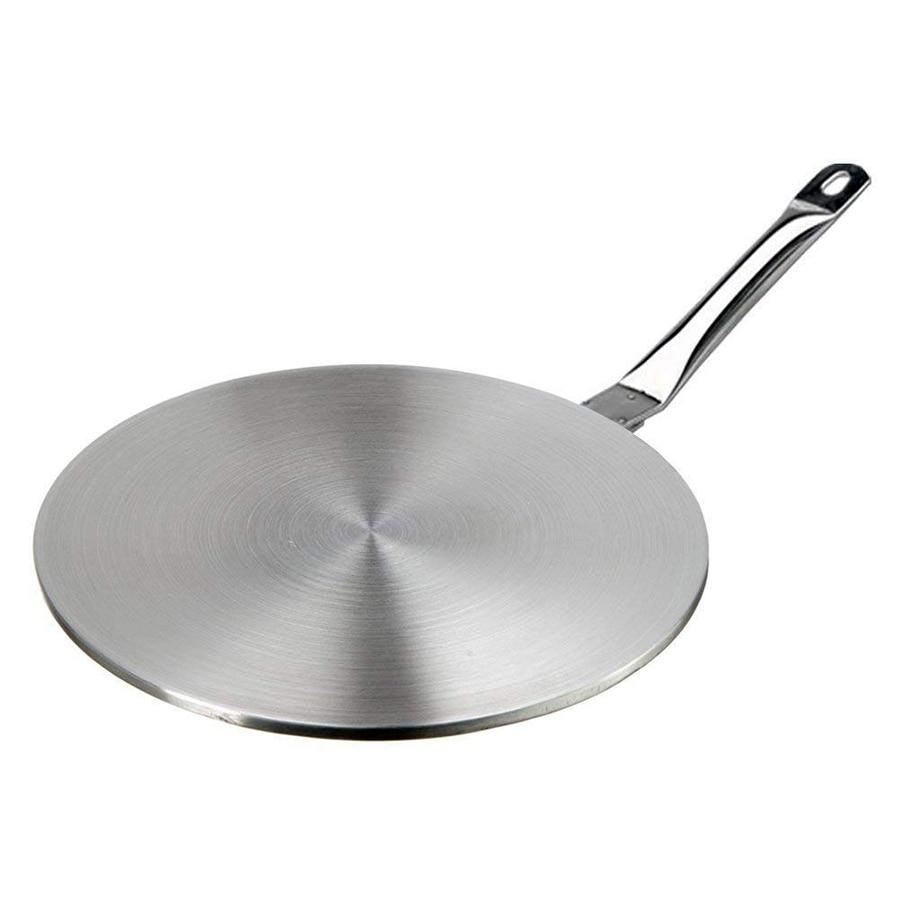 Package Includes:
1*  Gas and Electric Stovetop Heat Diffuser Ring Plate Pot Stabilizer
*Please allow 10-21 business days for the item to arrive
Click "Add to Cart" To Claim Yours!