Discover the joy of crafting your own perfect Home Grilled Burger with Grandkitchen™ - the ultimate Premium Hamburger Press designed to give you the freedom of customizing your burger just the way you like it. While restaurant-style hamburgers are undeniably delicious, there's something truly special about a homemade grilled burger made to perfection with love.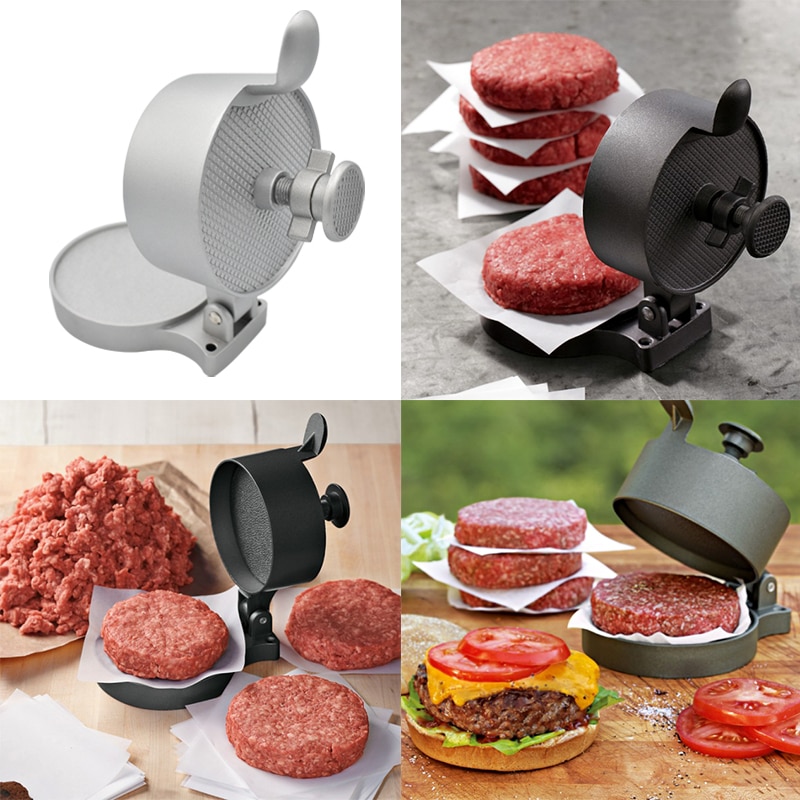 Grandkitchen™ is a must-have tool for every burger enthusiast. Crafted from heavy-duty metal, this burger press ensures flawlessly formed patties every single time, allowing you to unleash your culinary creativity in the kitchen.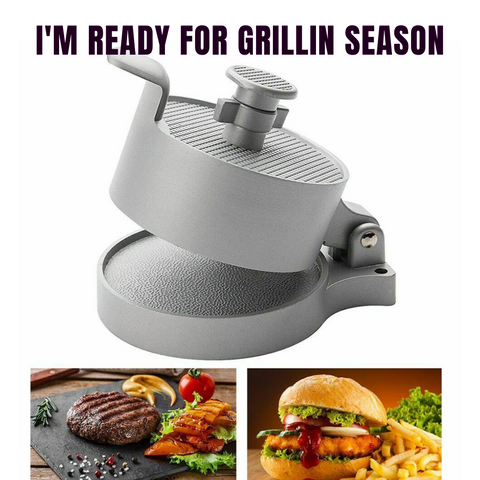 Key Features:
✅EASY TO USE - Experience effortless burger crafting with Grandkitchen™. Simply press the meat with the device, and voilà! Perfectly formed patties ready to sizzle on the grill.
✅NO CLEANING NEEDED - Forget about the mess of preparing patties by hand. Grandkitchen™ keeps things tidy and hassle-free. Just like the patty press with wax paper, and your meat won't come in contact with the gadget. Save time and effort!
✅ADJUSTABLE BURGER THICKNESS - The flexibility of Grandkitchen™ empowers you to create burgers of your desired thickness. From delightfully thin to sumptuously thick, this device allows you to go up to 1.5 inches in thickness.
✅USED BY PROFESSIONALS - Embrace restaurant-quality results right at home. Grandkitchen™ is a trusted companion in professional kitchens worldwide, ensuring your burgers meet the highest standards.
✅PREMIUM ALL-METAL DESIGN - Built to withstand the test of time, Grandkitchen™ features a premium all-metal design. Unlike cheap plastic imitations, this heavy-duty metal press will be your loyal culinary ally for years to come.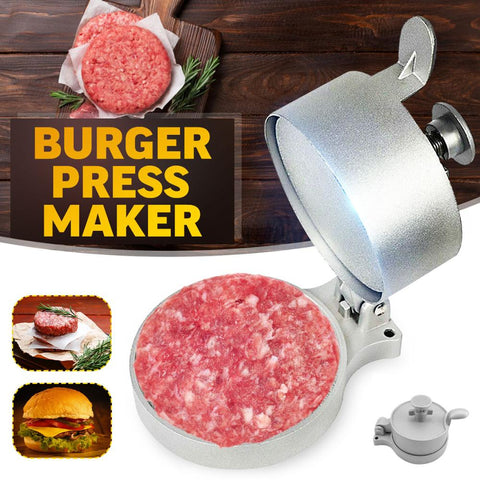 Craft each burger to perfection, achieving round patties of your preferred thickness, ready for the grill or freezer - the choice is yours!
Upgrade your burger-making experience with Grandkitchen™, and elevate your homemade burgers to a whole new level of deliciousness. Unleash your culinary passion and create unforgettable burger masterpieces with Grandkitchen™ today! 🍔🔥