This Hollow Out Veggie Drill is a revolutionary new tool for making delicious stuffed fruit and vegetables. It saves you time!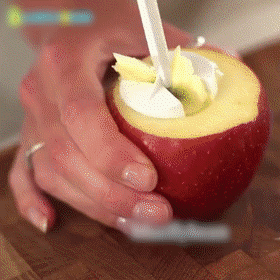 Main Features
Made of high-quality, non-toxic, and durable ABS, easy to use, easy to clean, and long service life.

Comfortable non-slip handle. After cutting fruits and vegetables, the open processing tank helps you to remove the core from the fruit and discard the unnecessary core for convenient disposal.
Multifunctional: Not only can be used as a corer for fruits and vegetables, but also as a spiral cutter to make the dishes more eye-catching.

The meat in vegetables and fruits is completely preserved, easy to operate and remove. Ideal for apples, tomatoes, pumpkins, peppers, eggplants, onions, etc.
Specifications
Material: ABS
Color: green
Weight: 50G
Size: as the image shows
Package: 1 set of Hollow-Out Veggie Drill