Too much stuff taking over your counter space? You need a macrame fruit basket! These macrame fruit hammocks are perfect to clear off counter space, and provide the perfect spot for your produce items.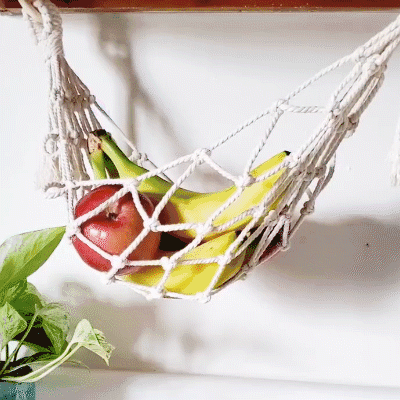 Hanging wall baskets with beautiful loops is perfect rustic kitchen decor.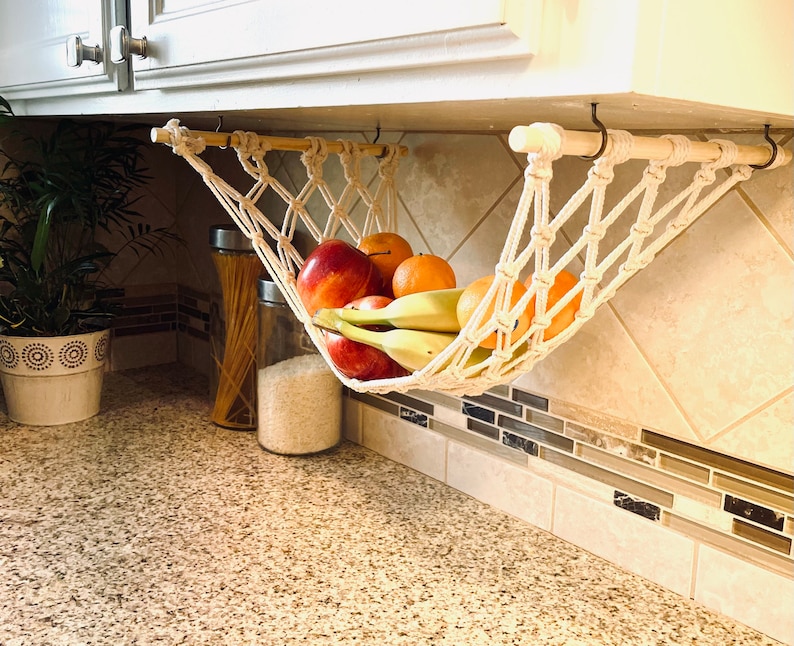 Fruit hammock features a beautiful modern bohemian design. It's convenient and eco-friendly, and it gives your countertops more space! We are fruit people in our house, so we need it! It's the perfect boho touch for any kitchen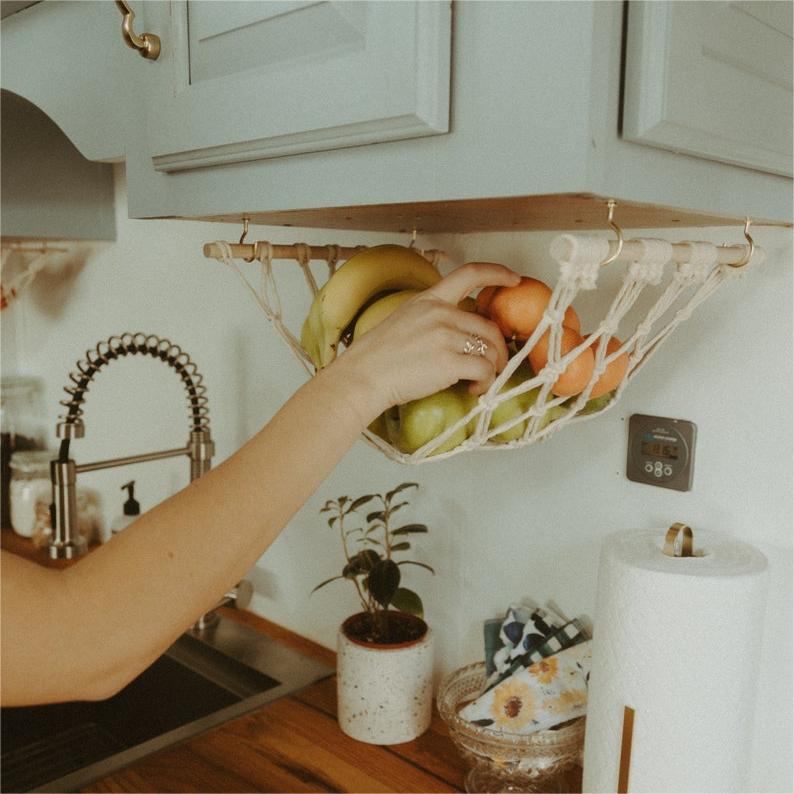 This hanger is perfect for busy kitchens and smaller spaces. We have loved using it in our camper van when travelling for secure and convenient storage.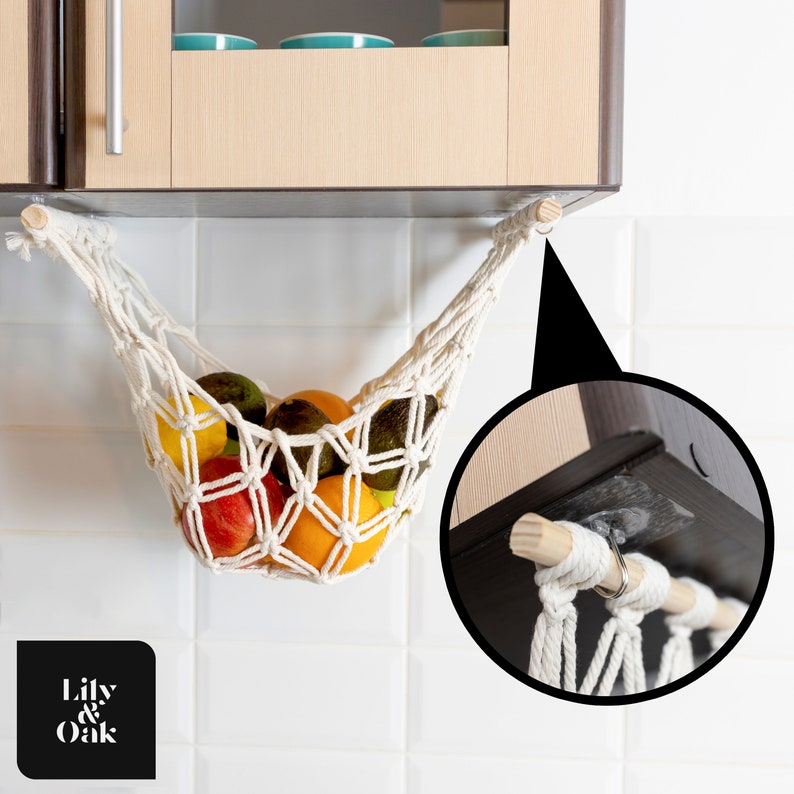 Product Features
- This design comes in one size.
- Made to order: Designed and handcrafted by Eliza Rose in the UK.
- Made with 100% natural, high quality, recycled cotton cord. It has a beautiful natural off-white color. The cord is firm and will not stretch much, even with heavy fruits.
Dimensions
Material: cotton rope, wooden stick
Product size: 60cm
Weight: 220g
Rope Thickness: 4mm
SHIPPING
We would greatly appreciate your patience and understanding as we work to meet demand while ensuring that every piece meets our high-quality standards.