One Year Warranty Included
Sick of breaking countless eggs every time you want to make an omelet? Then you've come to the right place! Now you can crack eggs easily one-handed. This One-Handed Egg Cracker Tool from Kitchen Groups is easy to operate.
Features:
Durable
Made from high-quality plastic material, wear-resistant and durable, owning a long using life span.
Easy operation
Press the handle the crack the egg to let inside york and white out, no complex process.
Separate function
The Best Egg Cracker Egg Yolk Separator also can help you to separate york and white, sufficing special cooling needs.
Scope of application
Widely suitable for cooking, kitchen, baking, and so on, making cracking eggs easier
with handheld egg cracker kitchen helper.
Compared with the traditional maul cracking way, it has no eggshell fragments dropping problem.
Specification:
Additional: Egg Yolk Separator
Material: plastic
Net weight: 165g/ 5.82oz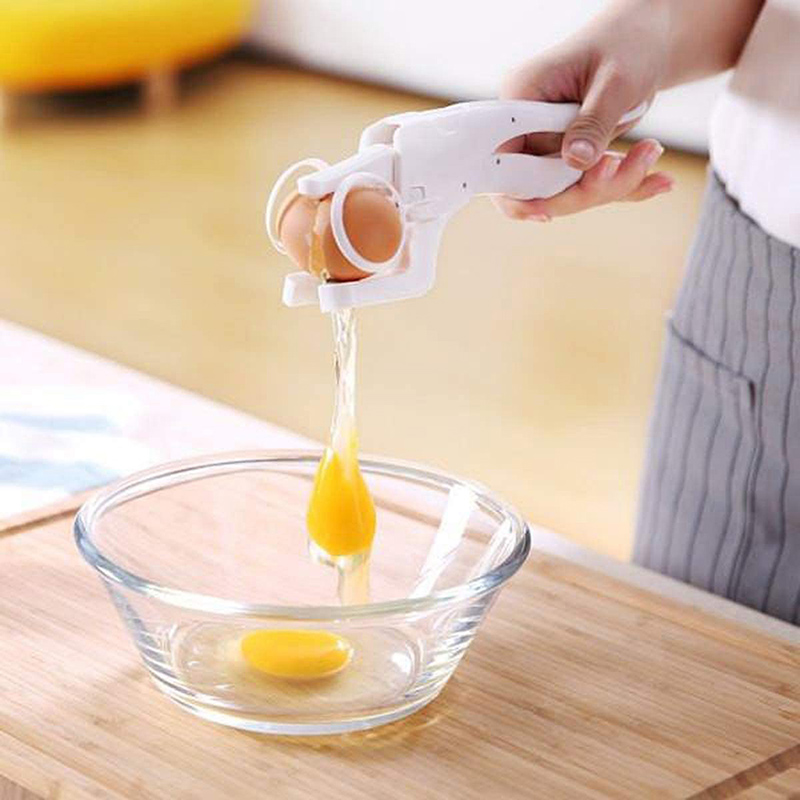 This high-quality handheld egg cracker set serves up easy egg-cracking action with a simple twist of the wrist. It also separates the egg yolks from the egg white well.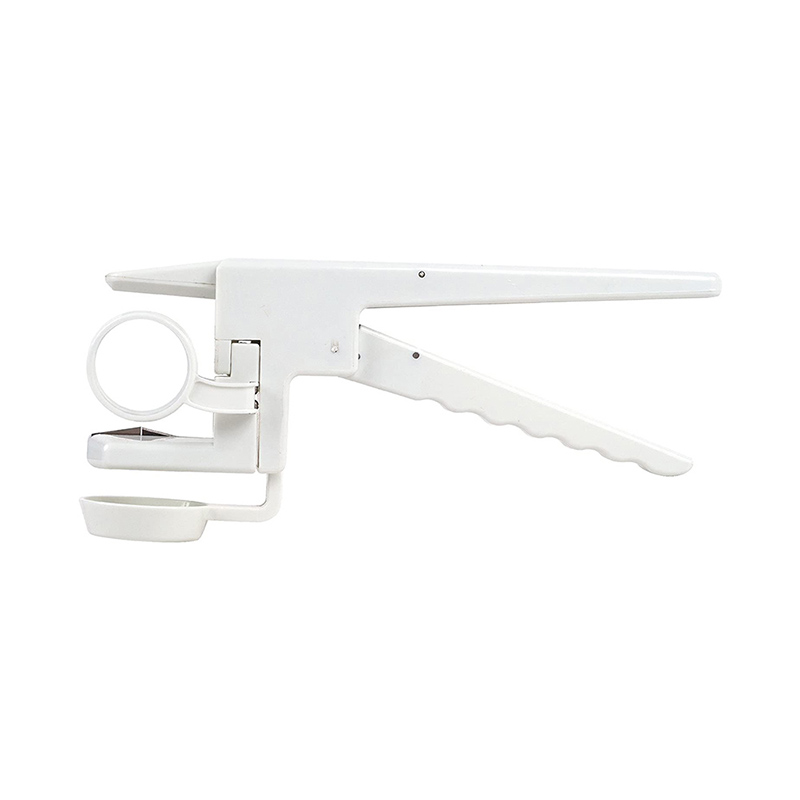 This handy little kit will help you crack them safely and easily, offering a completely different experience from doing it the old-fashioned way.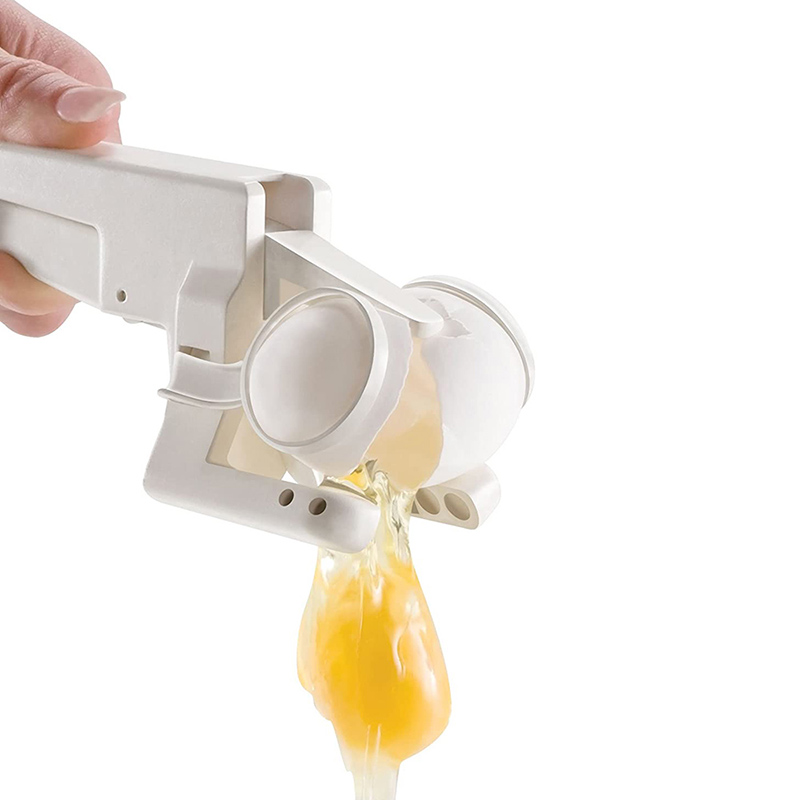 This handy kit is a functional kitchen helper and will be a pleasure to use. It's perfect for cracking one egg at a time, or hard-boiled eggs.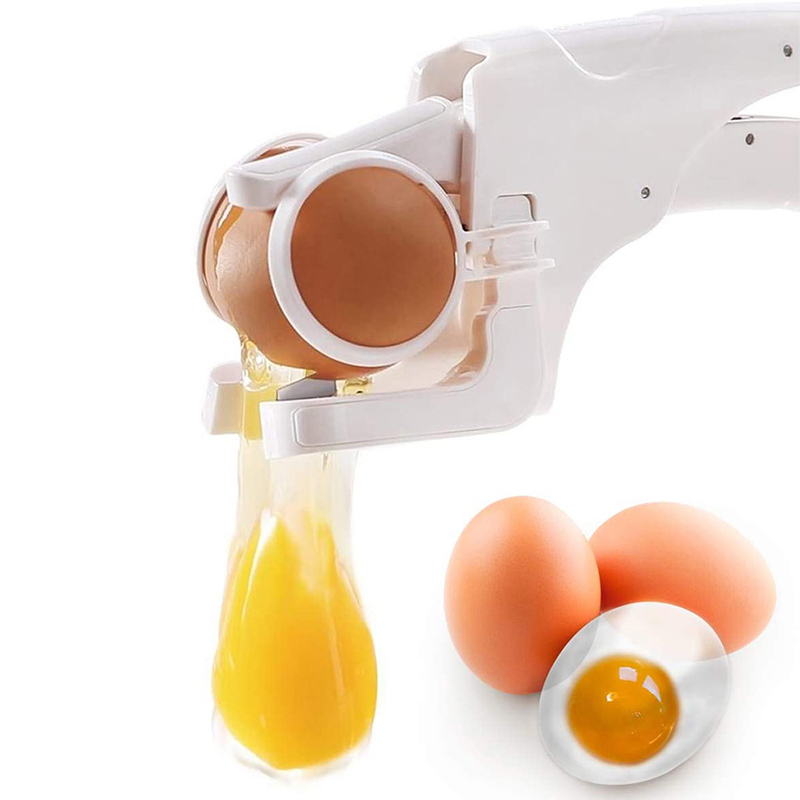 Simply crack an egg over a bowl, and the egg white will run through the sieve while the yolk stays within the case. Choose the right size for perfect egg-white omelets every time!

Usage:
Just place the egg on the egg rack and gently press the manual handle, the eggshell will automatically break, and the eggshell fragments will not fall into the egg, which is quick and convenient. In addition, the bottom is buckled with a tray to allow the yolk and egg white to separate.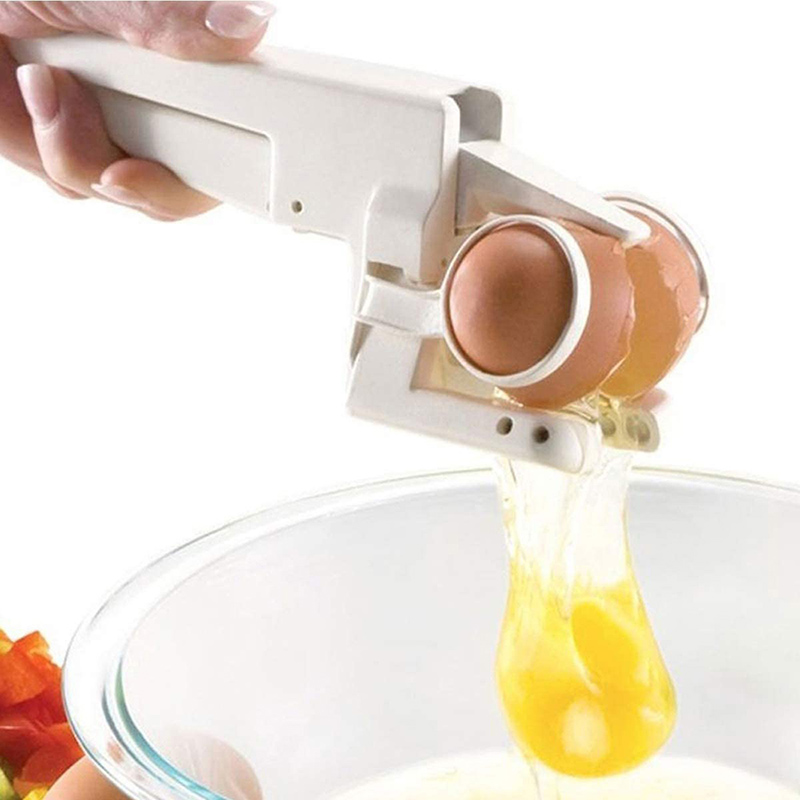 Check our Customer Photos!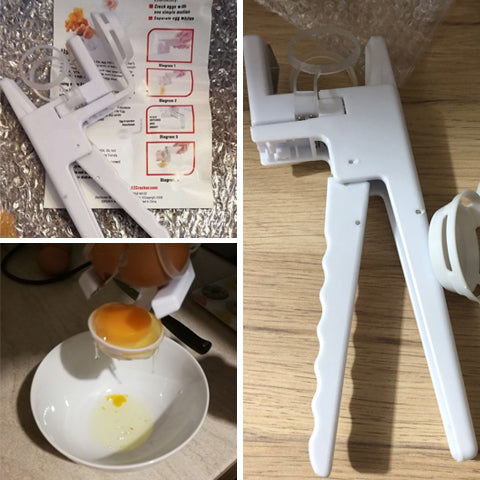 Package Includes:
1*One Handed Egg Cracker Tool, Best Egg Cracker Egg Yolk Separator
*Domestic - Please allow 2-5 business days for the item to arrive
*None -Domestic - *Please allow 10-21 business days for the item to arrive
Click "Add to Cart" To Claim Yours!