Say Goodbye To Tedious Mincing And Chopping With Multi Blade Herb Scissors!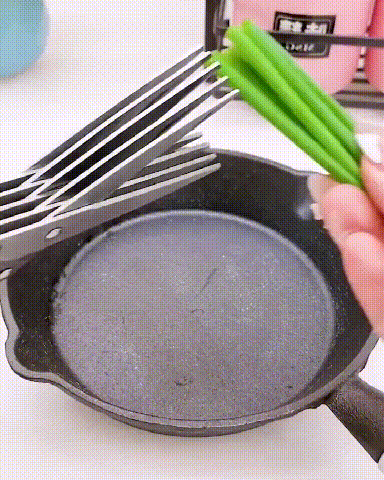 FEATURES:
A quicker way to garnish: Slice scallions, cut cilantro and turn leafy romaine into delicate ribbons with these herb cutting scissors. Five, sharp, stainless steel blades snip in tandem to chop herbs with the precision and efficiency of a professional chef! The scissors allow you to snip your garnish directly over your dish, eliminating the time and hassle of knives and cutting boards.
Easy on the hands: The large, rubberized handles provide a comfortable grip, relieving stress on the wrist and fingers as you cut.

Multifunctional cleaning cover: To remove stuck-on herbs, simply slide the included cover's slatted end between the herb cutting scissor's blades. This makes it easy to clean the scissors without putting your fingers at risk around its sharp edges.

Enjoy healthy meals: Snip or chop herbs directly into your dish and save yourself the hassle of crushing and bruising delicate herbs with a knife.

Culinary utopia: These sharp, heavy-duty scissors cut up herbs and spices such as green onions, parsley, etc. quickly and efficiently. Be happy in your kitchen.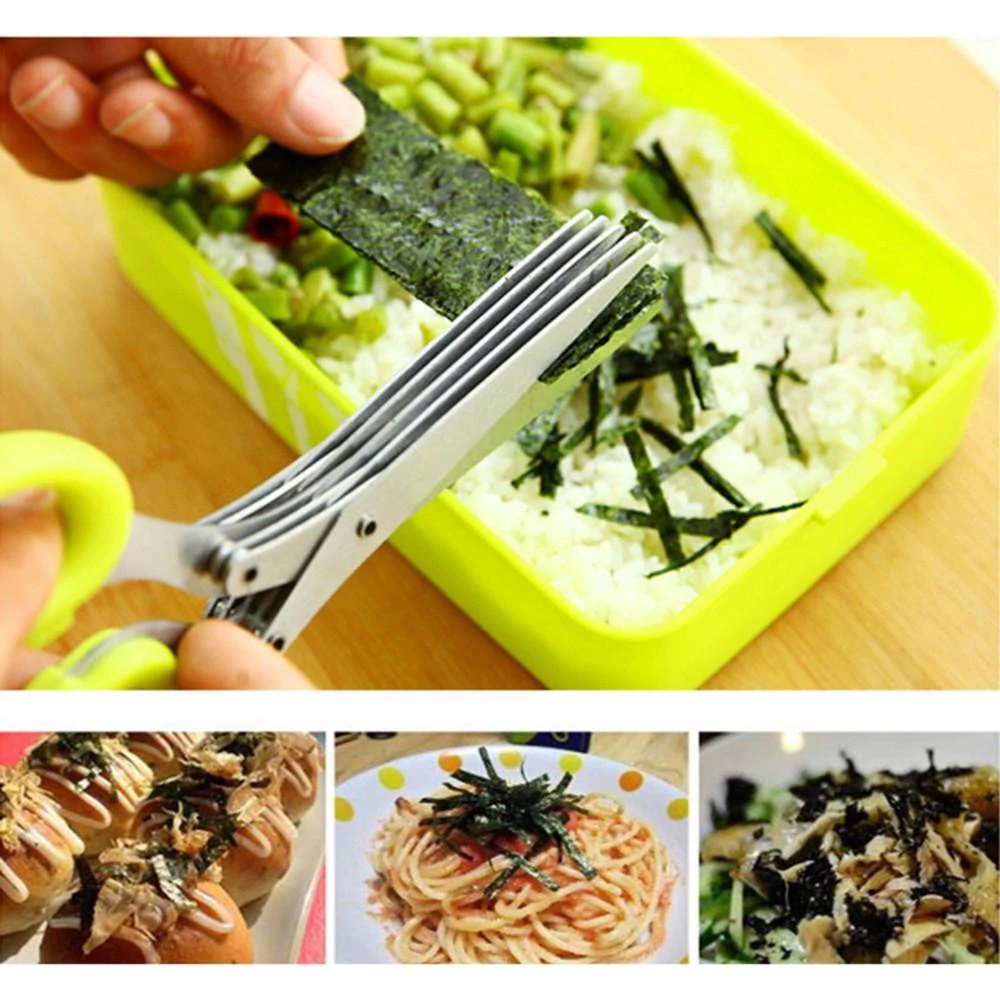 SPECIFICATIONS:
Materials: ABS and plastic

Size: 3.93* 3.74* 3.74Inch
PACKAGE INCLUDE:
1 x Multi Blade Herb Scissors