"I definitely thought this would be another item my kids would use once and forget about. This little product has gotten more use than any non electronic item in the house. My daughter is 12 and is constantly using it. She puts her drinks on it make slushies, yogurt with different fruits she chops up with the scrapers given for frozen yogurt, and many other combinations of things. Sometimes she melts ice cream and then pours it on to customize with other ingredients. I don't think she's ever used the recipe book. Definitely keeps its freeze too. I've seen her use it for two different desserts before putting it back in the freezer. It was well worth every penny spent. 100% recommended!"
⭐⭐⭐⭐⭐ - Avery Whitmore
✅ Verified Buyer


In today's modern society, the increased use of digital devices can lead to a decrease in the amount of time spent together. When children spend too much time on screens, they may become disconnected from the real world and miss out on opportunities for face-to-face interactions. It is concerning as this can be detrimental to the bond and relationship with children.
Ice Cream Maker provides a quick and easy way to make delicious homemade ice cream rolls in mere minutes, it is a fun activity for families to do together. Using natural and nutrient-dense ingredients, get creative with new dessert recipes conveniently at home. With FrostyPan™ enjoy making flavorful and healthier ice cream together with loved ones!
GRAND KITCHEN™ WILL CHANGE YOUR LIFE



✅ FUN AND BONDING ACTIVITY:
Experimenting with flavors and mix-ins together brings
excitement
. Brainstorming and testing out novel and varied flavor combinations generate
memorable
experiences together.
✅ DIY ICE CREAM IN MINUTES: The anti-griddle pan has a rapid freezing process that go as low as -30°F (-34°C). Through direct contact with its super-cold surface, a smooth and creamy texture is instantly formed.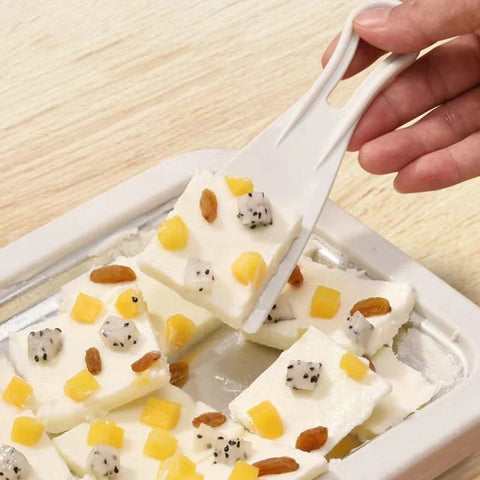 ✅ CREATES HEALTHY ICE CREAM RECIPES: Indulge in a sweet treat with fresh and natural ingredients such as fruits. With a little creativity and experimentation, create delicious and healthy ice cream to enjoy guilt-free!
✅ EASY AND HASSLE-FREE PROCESS: Simply pour the mixture onto the cold pan, and then neatly roll it off using a spatula after about 3 minutes. It saves time as it does not require any fancy equipment or electricity.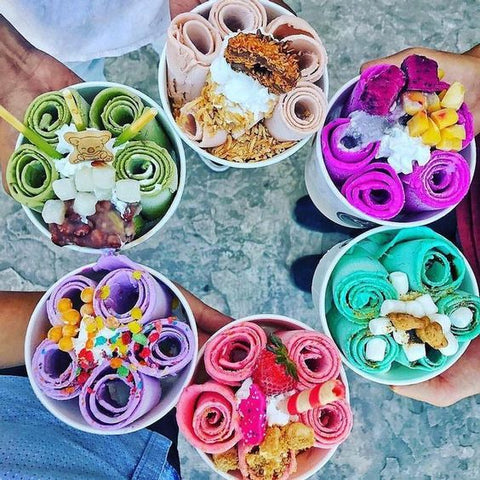 We understand that finding family bonding activities is challenging, especially when you have limited time and ideas. Children may be more likely to turn to electronic devices if they find other activities less enjoyable or engaging. Studies show that 65% of parents struggle to keep their little ones engaged in any activity for long.

Thankfully, Grand Kitchen™ turns the process of ice cream making into a fun and simple activity for children from the comfort of your own kitchen within minutes. By adding a dash of creativity, you can whip up nutritious and healthy flavors and indulge in guilt-freely. With FrostyPan™, enjoy homemade ice cream with unique flavor combination and savor every bite of it!
PRODUCT SPECIFICATIONS

Size: 22.5cm (L) X 17.5 (H)

Weight: 0.47 kg
PACKAGE INCLUDES
(1) x Grand Kitchen™ Ice Cream Maker
(1) x English User Manual