THE SMELL OF FOOD IN THE FREEZER, THIS IS WHAT IT DOES WITH YOUR ICE CUBES..
TIRED OF BAD-SMELLING ICE CUBES THAT MAKE YOUR FAVOURITE DRINK TASTE DIFFERENT?

This is what happens when the smells and flavours of food in the refrigerator mix in some way with the ice cubes, as this affects the flavour and health of the ice cubes. From a flavour perspective, a strong freezer smell may transfer to the ice cubes, changing their taste, and from a health perspective, bad smells can refer to the presence of contaminants or bacteria that may affect the integrity of the ice cubes and thus affect your health.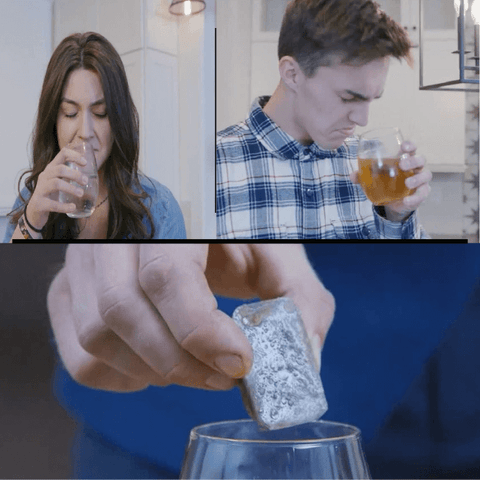 ICEBREAKER POP
NO MESSY SPILLS: Simply fill it as you would a water bottle and put it in the freezer with no messy spills. Take the ice tray for freezer out and break the ice; pull the straps to POP; and serve perfectly shaped ice cubes with great satisfaction. The new way of making & serving ice with this silicone freezer tray.
NO DIRTY FINGERS:Make and serve ice without ever touching the ice. No more touching the ice with your hands with this ice tray, not even when serving, and it does not absorb bad odours from the freezer or fridge.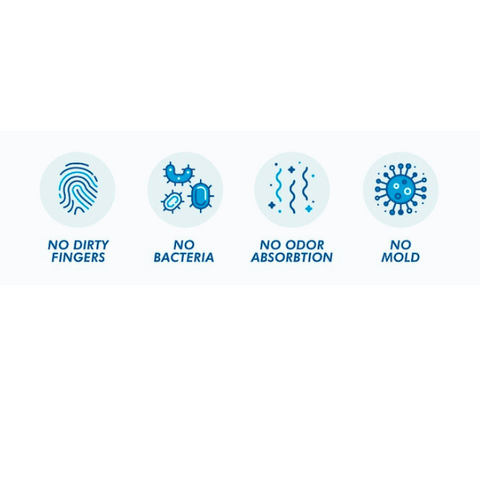 TAKE IT ANYWHERE!: Enjoy clean, fresh ice cubes on demand. This ice cube tray with a storage bin limits melting. It's perfect for picnics, outings, and road trips, and it can even be used as a freezing element. Also great for RV life and camping. You can also use this no-spill, airtight ice cube tray while chilling out on the terrace or in your garden.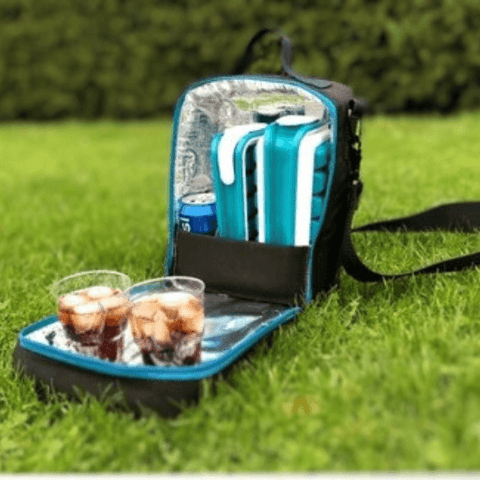 HAVE A SMALL FREEZER ?
NO PROBLEM ..
FREEZE IN ANY ORIENTATION:This ice cube mould can be oriented in any direction in the freezer, as the POP is 100% watertight and makes no spills. These silicone ice trays for freezers with lids are designed to be space-optimal and optimal for stacking. Great for small freezers.
.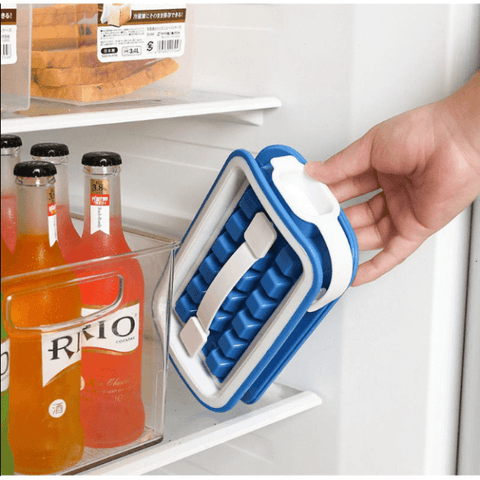 SPECIFICATIONS:
* Package Size:250 x 150 x 70 mm
* Material Plastic + Silicone
* Features: Environmentally friendly
* Function: Ice cube tray
* Color: dark green
Uses iced drinks, juice, etc.