Still struggling to open those stubborn lids? Our Effortless Arthritis Jar Opener makes the opening even the tightest jars effortless.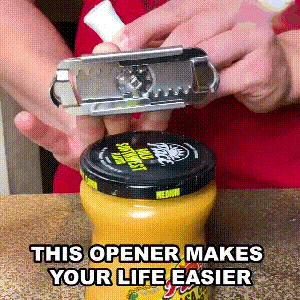 Specially designed for those who always need help when opening jars. Even a healthy hand can sometimes have trouble opening a jar lid, not to mention those with weak or arthritic hands. This adjustable jar opener easily opens most jars with a simple twist!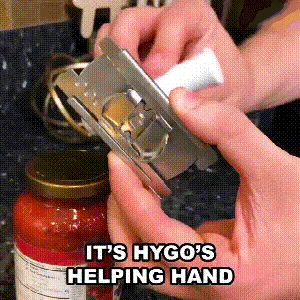 Main Features:
ADJUSTABLE DESIGN: Suitable for jars with lids between 1.2" to 3.7" / 2.4 to 10.2 cm diameter.
RUST RESISTANT LIDS OFF JAR OPENER: This jar opener is made of heavy stainless steel and solid hard plastic handle that will last and not rust.
EASY TO TWIST: The steel teeth on the clamp grab the edge of the stubborn lid tightly and hold it the entire time you are twisting. Just takes one simple twist to open
COMPACT DESIGN: It weighs 4.4 ounces and it's easy to bring it anywhere and to store in the kitchen shelf without taking up too much space.
ERGONOMIC HANDLE: The white hard plastic handle fits most hands. The handle is 2.6" length and 0.9" diameter.
Package Included: