The food crisis is real and no one is exempted from it.
The world stands on the brink of a food crisis worse than any seen for at least 50 years. Even in countries with abundant food, the risks of disruption in the food supply chain is getting higher.
We need to stop food wastage. Keep your food fresh and preserve them longer by vacuum sealing them with our Keep Fresh Vacuum Sealer Bags.
Made of 7 layers of pure Nylon PE, the quality is far more superior than vacuum bags made of polyester composite or ordinary PA/PE on the market.
Our Vacuum Sealer Bags have stable air evacuation resulting in minimal air leakage and extending the food freshness preservation time.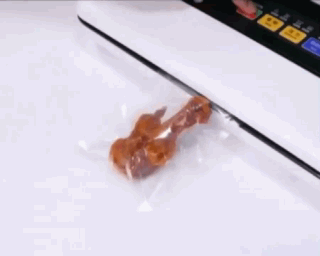 HIGHLIGHTS
✅ Save Money & Our Planet: Reduce food wastage by preserving it longer. This saves your money and saves our Planet as it cuts down the carbon footprint on the supply chain.
✅ Safe: Food grade material which is non-toxic, BPA-Free, steam-able, microwave, and freezer friendly.
✅ Minimize Wastage: Cut them at any length so there is no unwanted wastage of your roll of vacuum sealer bags.
✅ Compatibility: Designed to be used with any vacuum packaging machines. Get one here if you do not have yet.
✅ Reusable: Maximize your Return On Investment by reusing the vacuum sealer bags. Just wash and re-seal it to be as good as the original.