Do you want to add a little zest to your lobster, crab, fish, or fresh seafood dinner? The citrus sprayer is designed to allow you to spray juice directly from a citrus fruit. No longer do you have to cut, squeeze and getting your hands sticky, to get the juice out like a common cook. Spray it, don't squeeze it. With only one finger you can now spray citrus juice on your favorite foods evenly.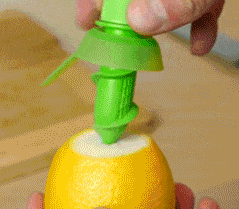 Features:
Suitable for a variety of fruits: Can be used on larger fruits such as lemons, oranges or grapefruits; can also be used on smaller fruits such as limes or tangerines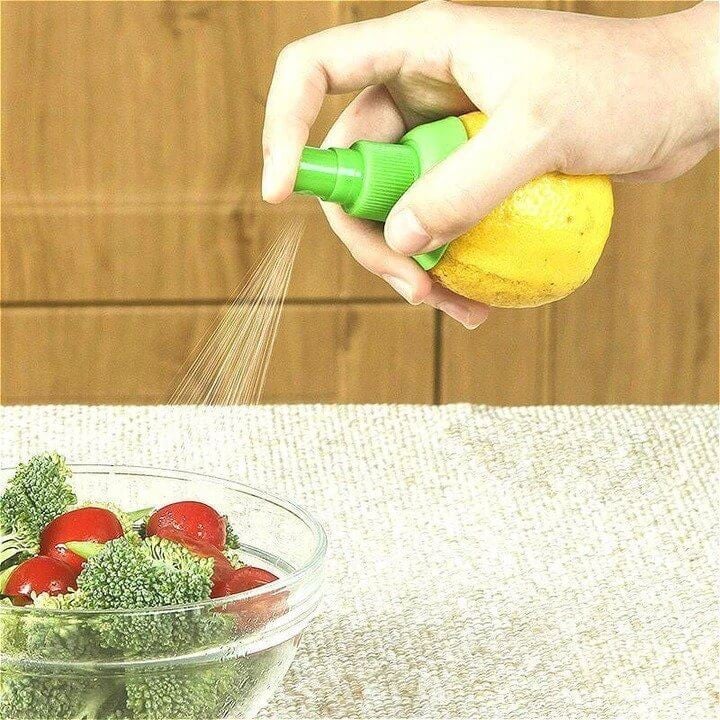 Comfortable: Ring prevents juice from coming out and the dish allows the fruit to stand when not using it.
Dishwasher safe: made of plastic,stands up to 158F and 425F respectively, BPA FREE.
Easy to use: screw-like design can easily be inserted and secured inside the fruit and the juice fills the filter through the holes in the sprayer.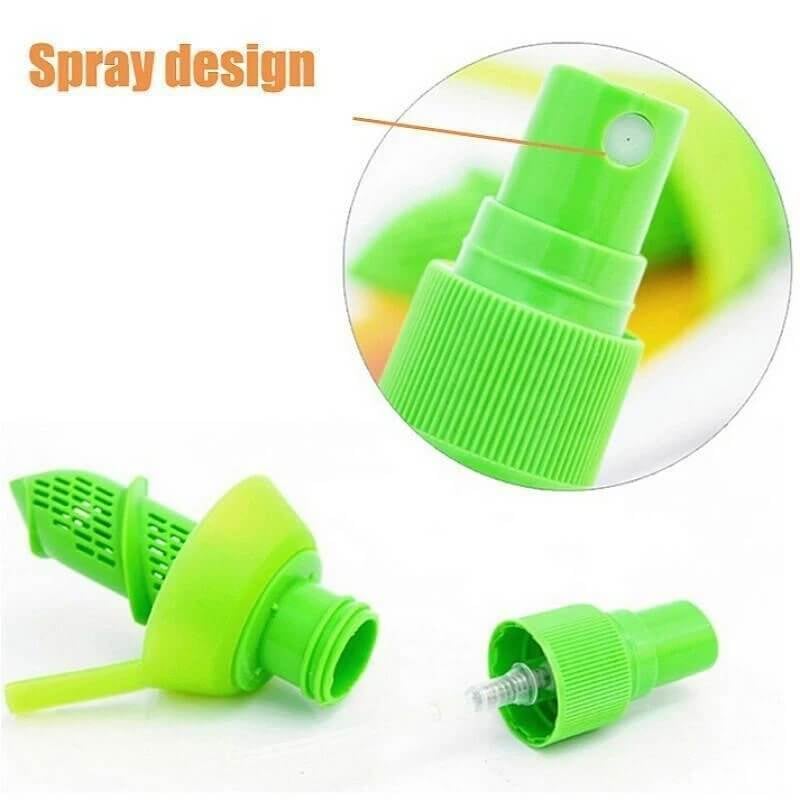 Specification:
Color: Green
Size: Length about 10CM
Weight: 6g
Material: Plastic
Package includes: 2 x Sprayer+1 x base
Use Method:
1. Cut the peel.
2. Insert the sprayer spirally into the fruit.
3. Then you can spray fresh juice.