It's Time To Discover Your Destiny & Save The Galaxy From Boring Chopsticks!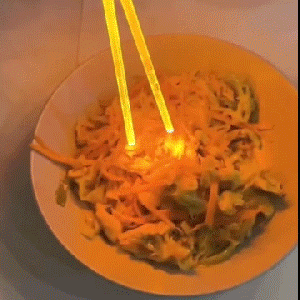 If you are looking for a pair of fun chopsticks that will impress all your friends, make every sushi night unique and add a dash of The Force to your dinner table... look no further!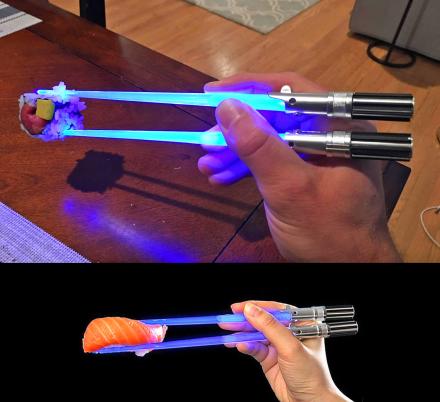 THESE ARE THE CHOPSTICKS YOU'RE LOOKING FOR
It's time to impress all your guests with your epic light saber chopsticks, which will take your sushi nights to another star galaxy, far, far away!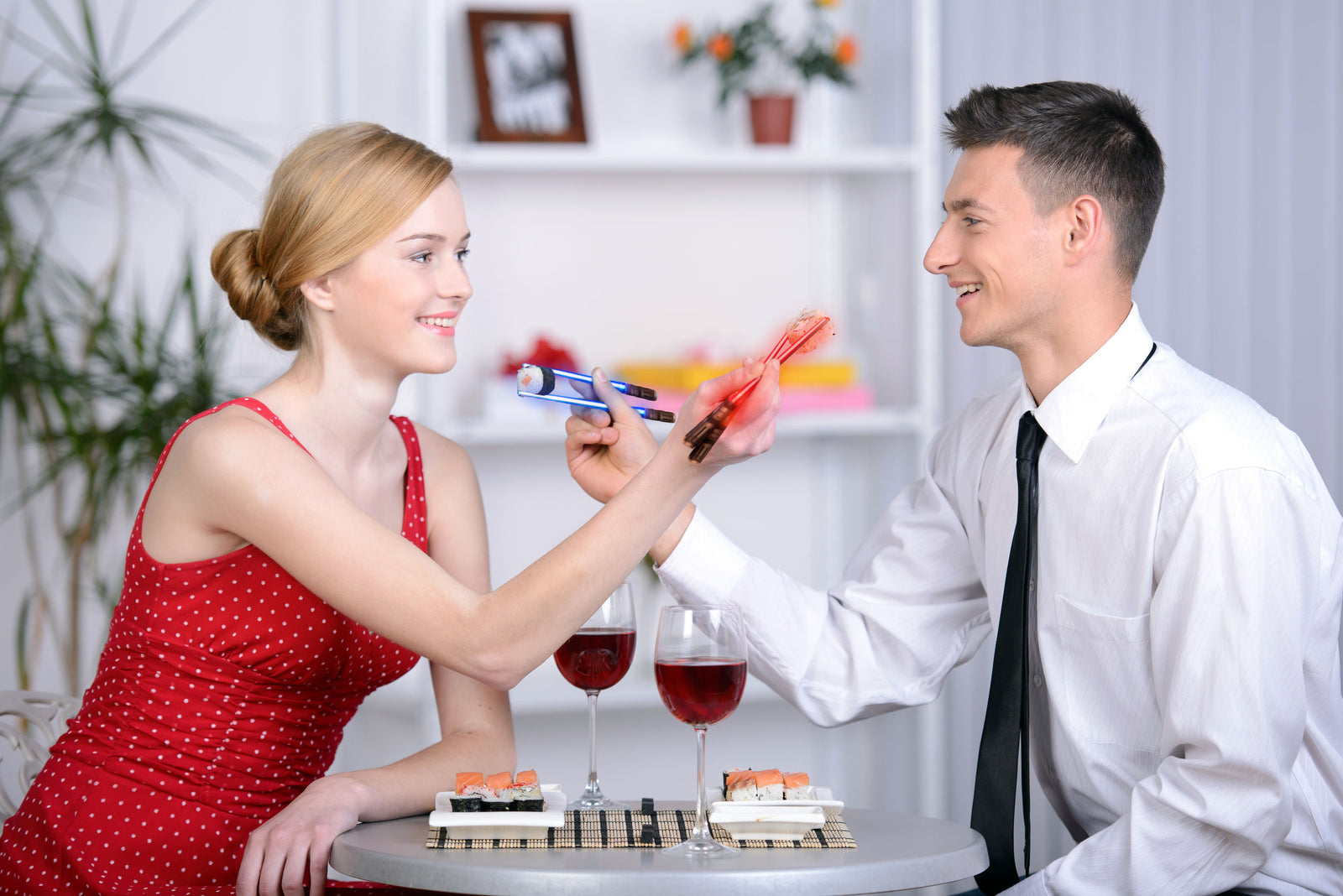 MAY THE DELICIOUS FOOD BE WITH YOU
Wage colorful wars your sushi, noodles, Japanese, Chinese, Thai or Vietnamese food with your light-up chopsticks, which feature bright red and blue LED's.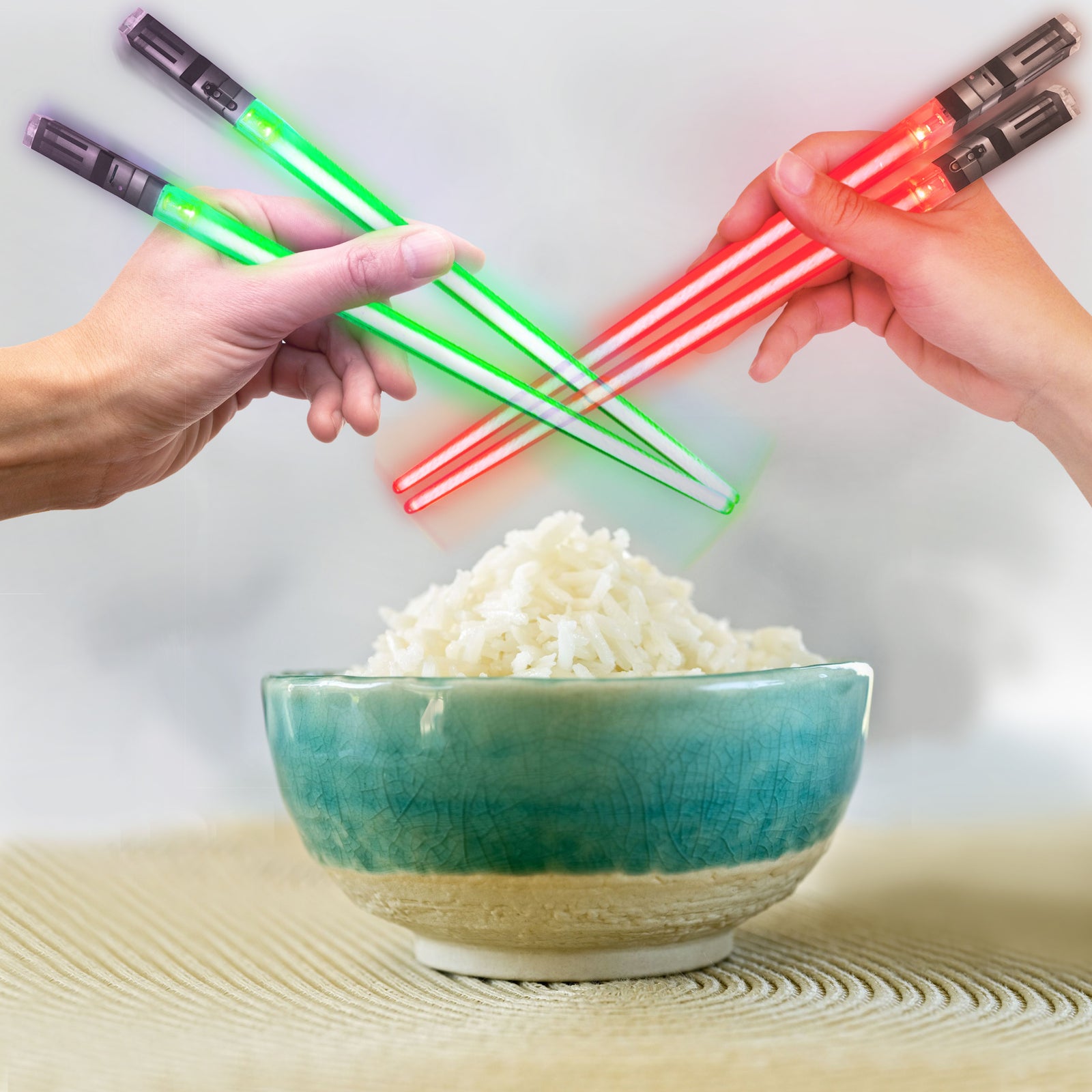 Lightsaber Chopsticks will make your meal super-cool and fun.
Lightweight and portable, they can be effortlessly carried around.
Convenient LEDs illuminate in bright colors with easy to use on and off push button.
These chopsticks are made of sturdy plastic that won't stain or soak in odors or flavors from your food.
Power supply is 3 * LR41 button batteries (built-in)