Make fruit preparation far easier on yourself!🍎 Peel fruit or potato fast and easy with this handy peeling machine.
🍎【Quick Apple Peeler】Apple peeler can help you peel, core and slice work quickly and easily. Faster than common peelers, peeling can be done in 5 seconds.
🍎【No waste】This manual apple peeler has a thinner peel than an electric peeler and no apple flesh will fall off. The blades are removable, and you can wash the apple peeler under running water and dry it with a dry towel for a cleaner finish.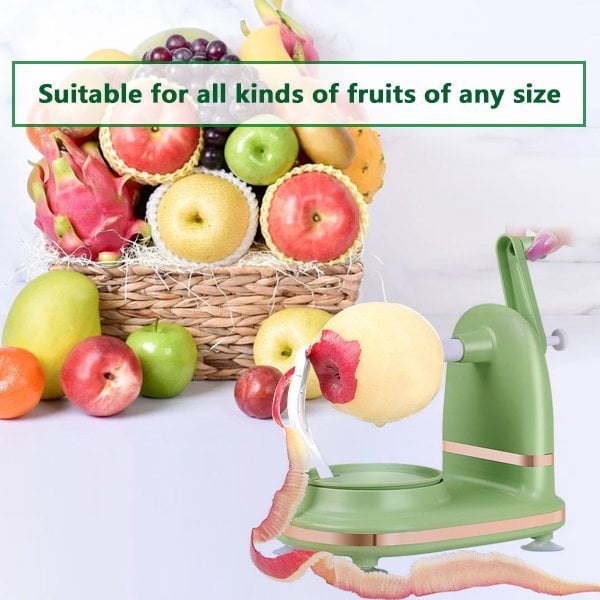 Specification:
Product category: Peeler
Size: 12*21*15cm
Type: Hand style
Purpose: Peel a fruit
Texture of material: Abs + stainless steel
Package Included:
1 x Peeling machine
1 x Peeling machine + Slicer