Here's to never missing another activity again! in my planner era!
🥰【Magnetic Dry Erase Calendar & Memo Set】The acrylic fridge magnetic calendar is a product designed for you to plan your daily life, the stylish clear acrylic magnetic calendar panel and memo set allows you to write more. Panels measuring 16"x12" inches save you space and organize your and your family's daily life with chic planning boards.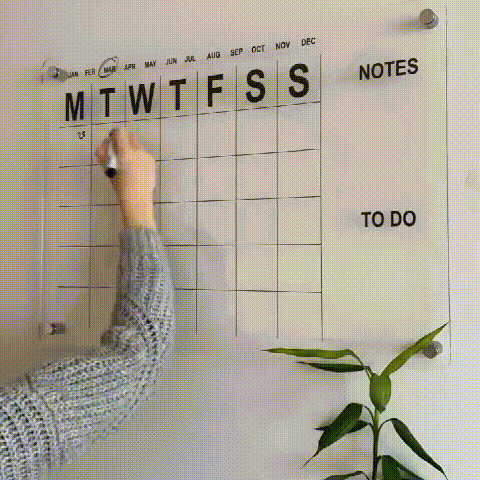 ✏️【Ultra Clear Marker & Easy Erase】This dry erase board calendar set includes 6 markers in 3 different colors of blue, purple and white, the markers write very smoothly, the writing is clear, easy to clean, and the fast-drying ink prevents fading and smudging. And the mark is easy to erase without leaving marks or ghosting, you just need to wipe it off with a blackboard eraser or a damp cloth to reuse it again.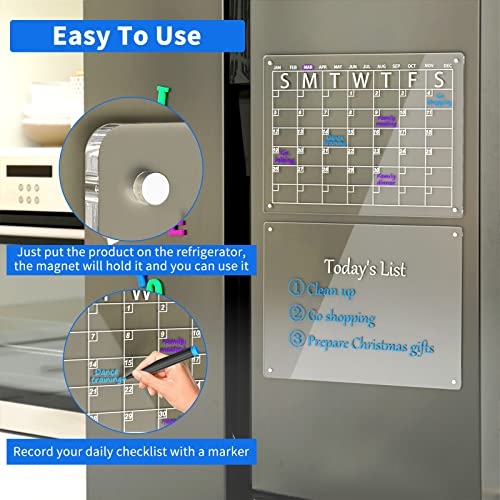 🌈【Strong Magnet Design】The magnetic dry erase board and calendar for fridge set uses 4 strong magnets, which can be firmly attached to the refrigerator or various metal surfaces, with very strong grip, no installation required. Just place it on a flat refrigerator or metal surface, it takes up no space and can be easily removed, very convenient and practical.
📅【Clear Acrylic Premium Material】The acrylic calendar for fridge is made of clear acrylic high-quality material, which is durable and easy to clean. The transparent acrylic calendar panel will not obscure the appearance of the refrigerator, it is simple and stylish, and the panel is 0.12 inches thick, so it is not easy to scratch and break.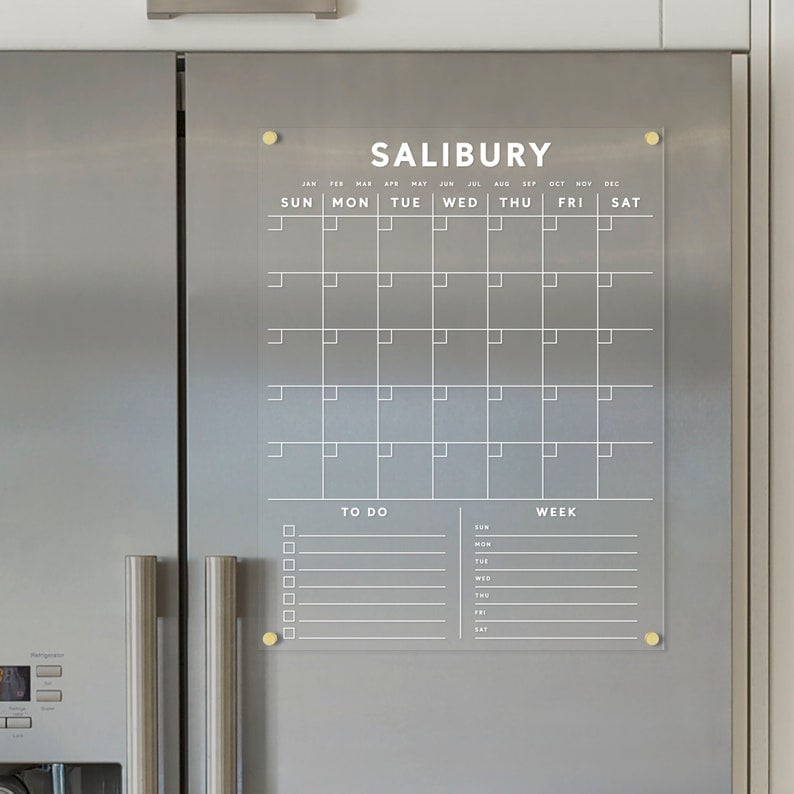 📑【Perfectly Plan Your Daily Life】The Magnetic Fridge Calendar and Memo Set keeps your daily planning neat and organized, keeping your life organized, clutter-free, and easy to forget. You can use the refrigerator calendar dry erase board to record your weekly plans, monthly plans, shopping lists and important information to perfectly organize your wonderful life!