This hammer gives the meat more flavor and chewy texture!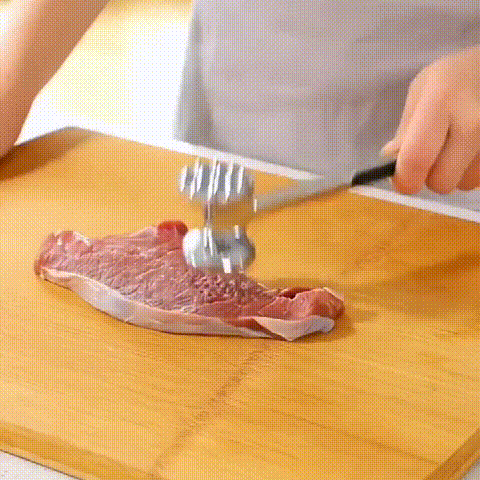 Features
🥩DOUBLE-SIDER DESIGN: One side is a fine nail,make the meat loose and delicate,more easy tasty; the other side is thick nail, make the meat become soft, not easy plug teeth, The Tool fits comfortably in hand, easily and effortlessly.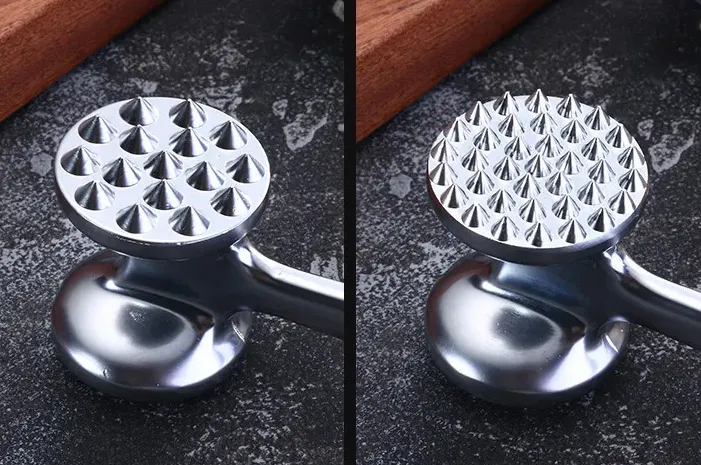 🥩THE PERFECT WEIGHT: For beating some toughness out of a steak, ergonomically designed to let the weight of the mallet do the work. Not easy to slip, easy to use, save time and worry, let you get a good experience when hammering meat.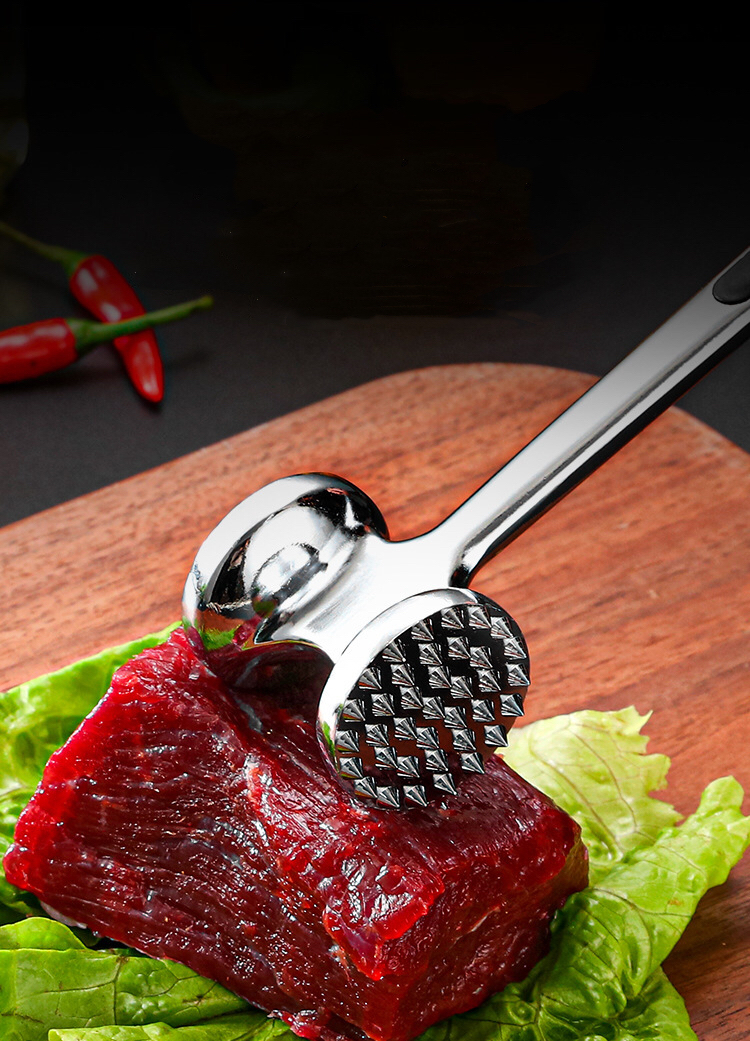 🥩MULTI-FUNCTION: Idea for enhancing the tasty of barbecue, steak, pork ribs, pork, chicken, turkey, lamb, goose, duck, etc. You can also crack walnut shells, crab shells, crush garlic, and even break down ice drinks and bread crumbs, nuts and candies.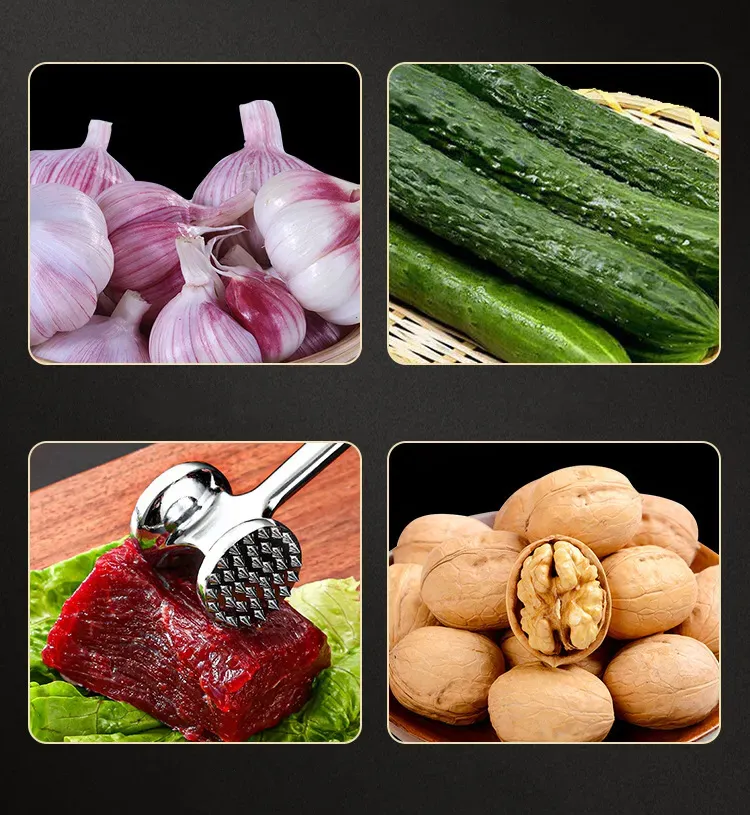 🥩EASY CLEAN: Easy to clean kitchen mallet hammer. Rinse it in time after using and hang to dry.Meat tenderizer break down the connective tissues to make meat tenderer. Reduces shrinkage of meat with no loss of natural juices. Perfectly bring out the flavor of meat.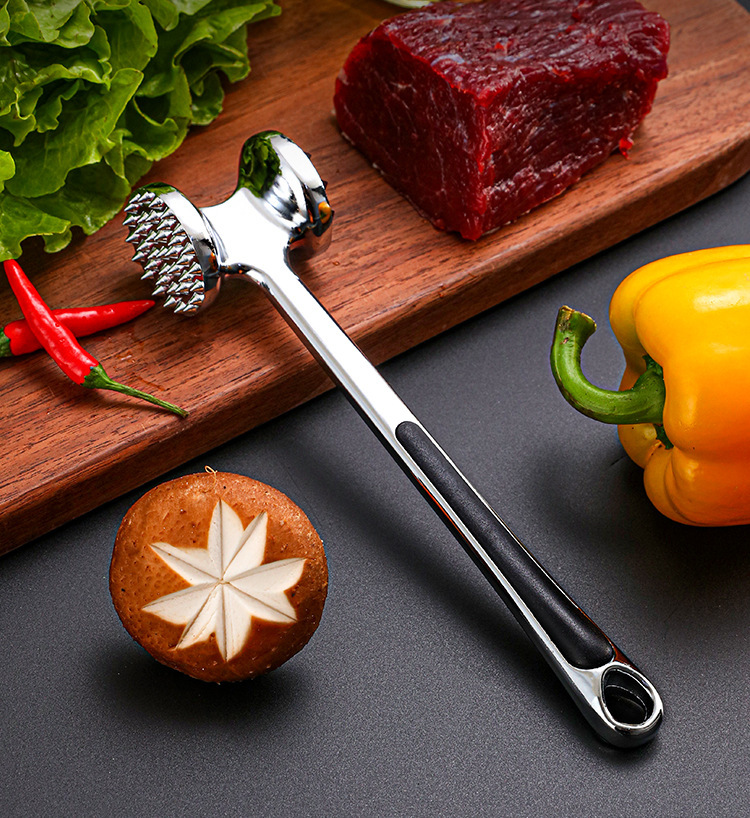 Specifications
Material:Aluminium Alloy
Weight:267g
Size: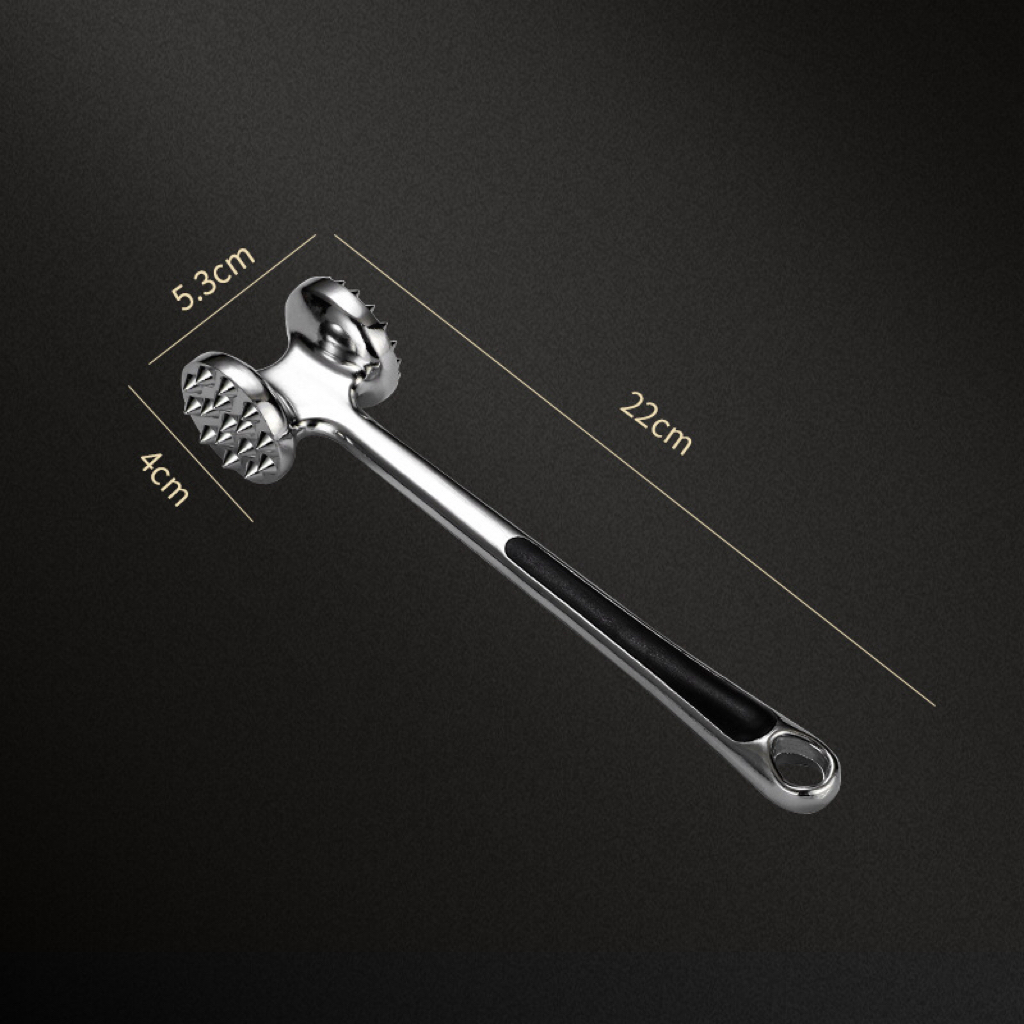 Package includes
1/2*Meat Tenderizer Hammer Mallet Tool