Our amazing Automatic Electric Gravity Induction Salt and Pepper Grinder has an advanced gravity sensing design, no need for manual grinding! Simply flip the grinder and you will get fresh ground spices!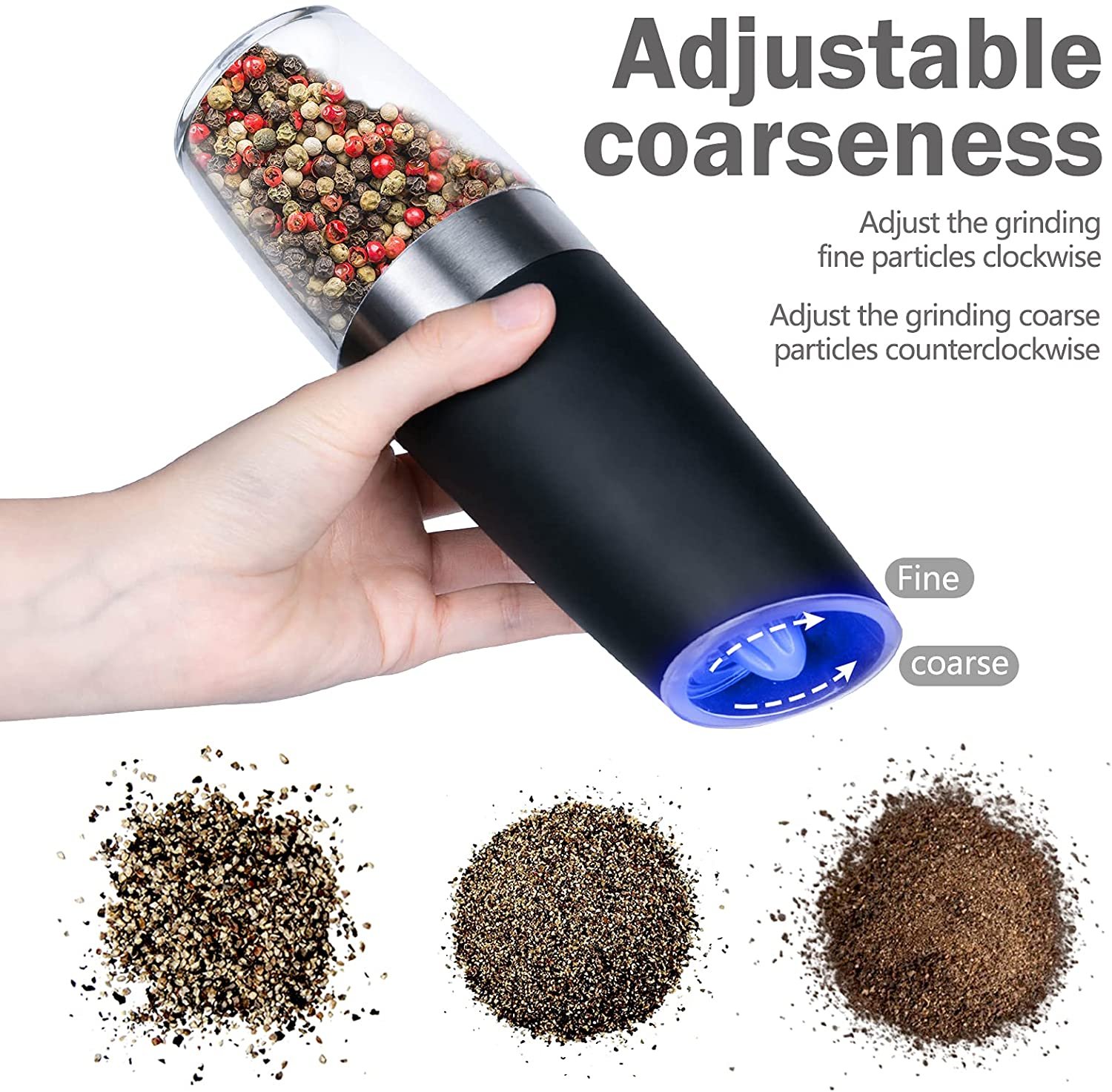 These electric salt, and pepper mills take the hard work out of cooking's most essential step: seasoning. Fill each shaker with coarse salt, peppercorns, or any other dried spice or blend, and simply flip over to start grinding!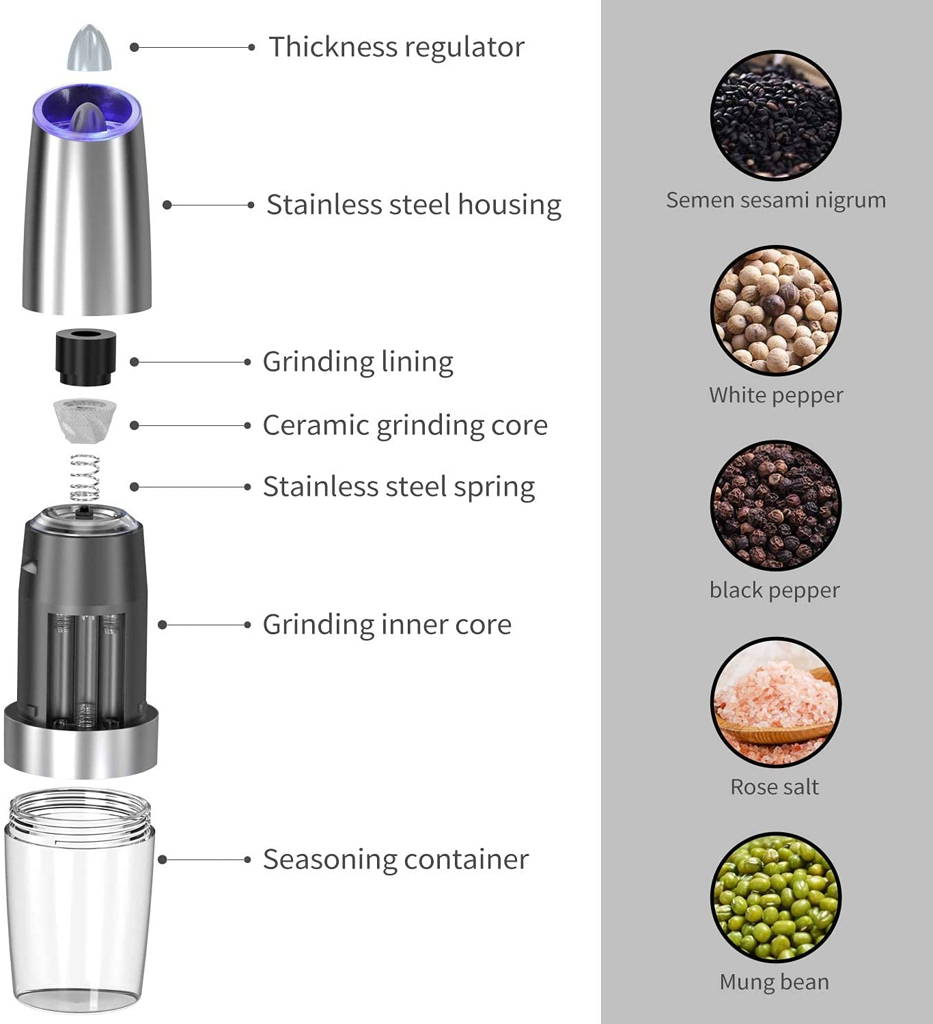 Gravity-activated operation frees up your second hand so you can focus on prep work, while an integrated coarseness knob gives you precise control over the size of your grinds.
Premium ceramic blades deliver a super sharp cut, releasing bigger, better flavor and fragrance with every tilt of the mill.
Features
Easy to control:
Install batteries & simply turn on the device! A blue LED light will display when device is activated.
Extremely durable:
Adopts stainless steel material, transparent thick glass body and non-corrosive ceramic blade, which provides long-term durability
Large storage capacity:
Each salt and pepper shaker has a large capacity that can hold 2/3 cups of spices. You do not have to worry about running out of spices after a meal.
Easy to clean:
Non-sticky & dishwasher-safe container that makes all the cleaning hassles go away.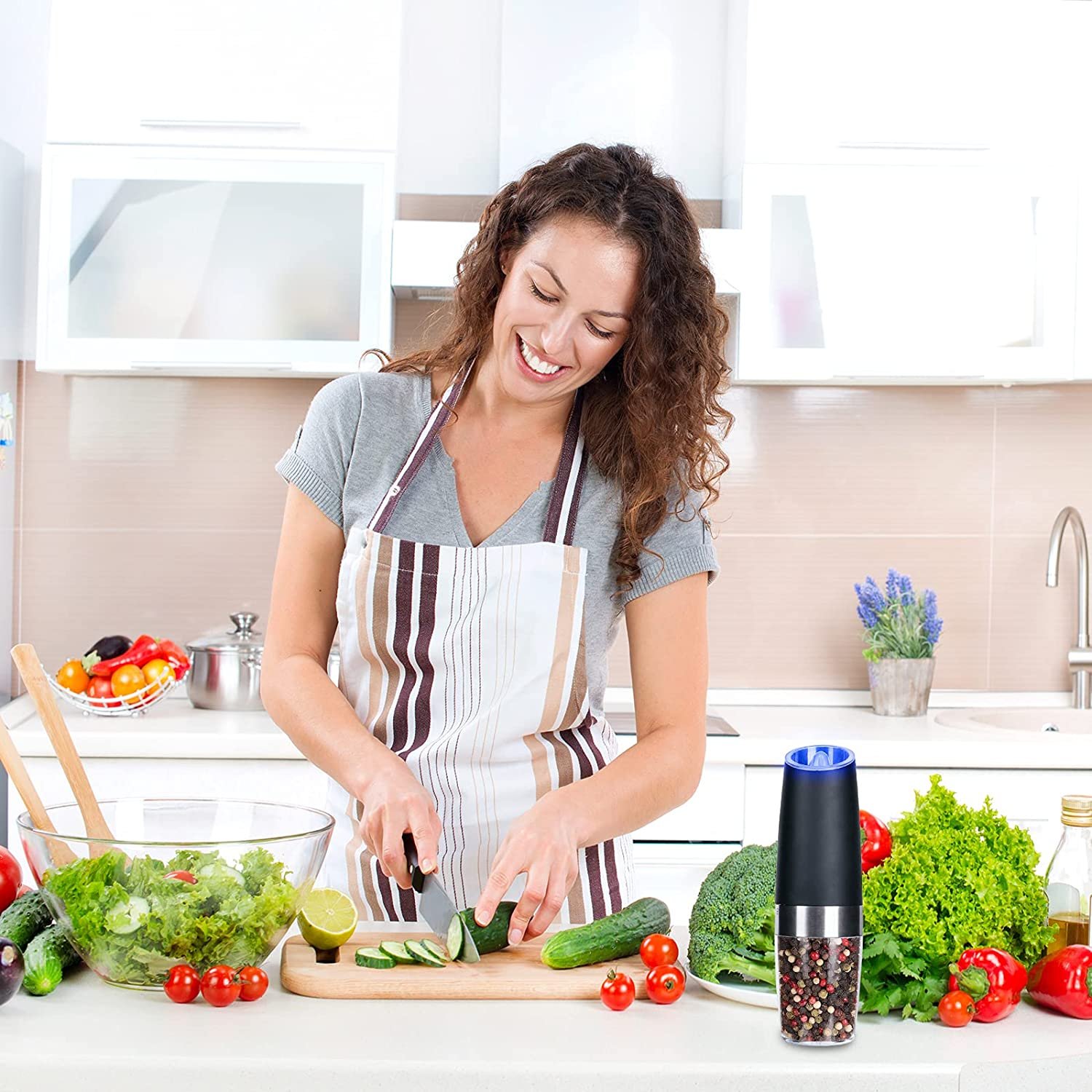 Product Details
Battery Type: AAA
Primary Material
Primary Material: Stainless Steel; Plastic; Ceramic
Grinding Mechanism Material: Ceramic