Our large 2-in-1 silicone ice bucket and ice cube makers can provide you with a cool enjoyment during any heating time.
You can cool down beverages, whiskey, cocktails, beer and bring your life distinctive fun whenever you need.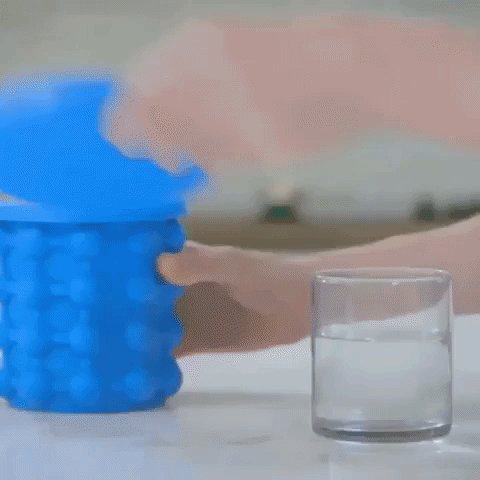 Excellent Design
Outer compartment for frozen ice, while an inner compartment for storage ice.
It has high capacity, and the ice cube maker can hold about 120 ice cubes.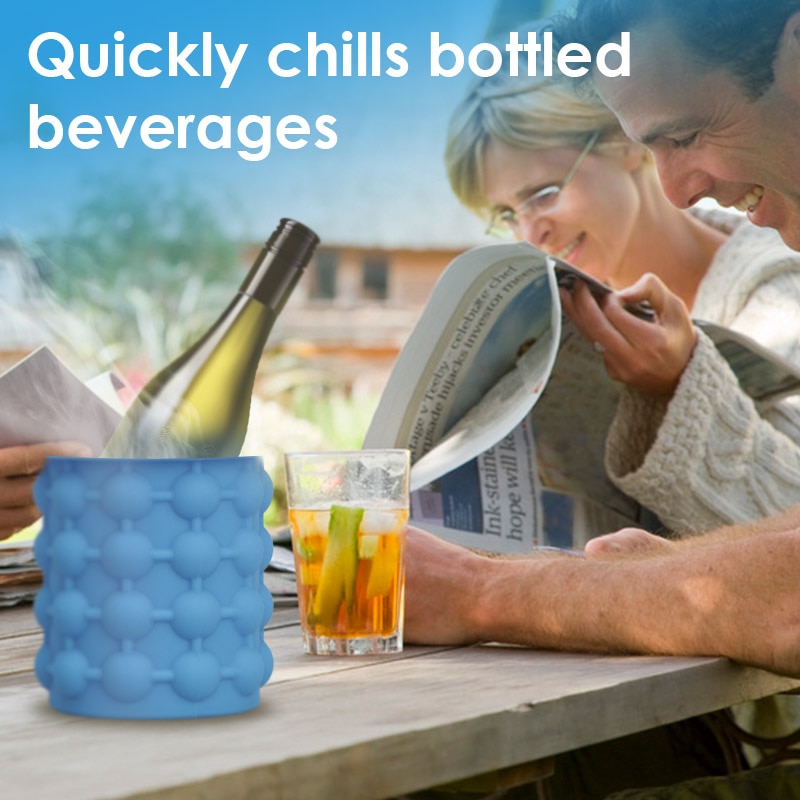 Multiple Use
It can cool down the beer, champagne, drinks, wine, fruit etc, which is an excellent helper in your daily life.
The product is portable and lightweight.It's an great addition for picnic, parties, camping and trips.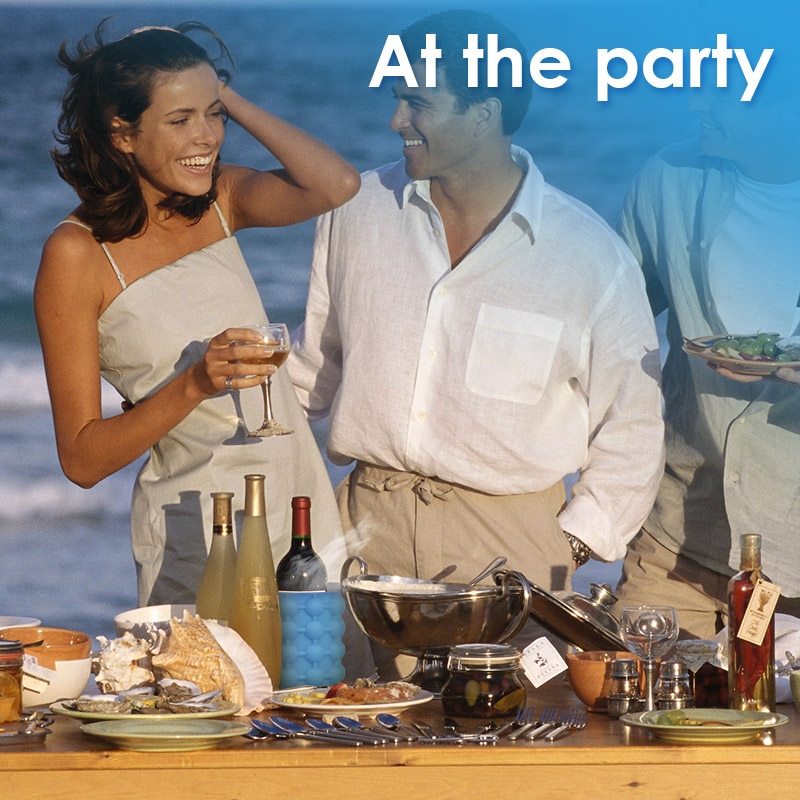 How to Use
1.Add water to the edge of the ice bucket, let the ice bucket drop down along the edge.
2.Press it on the ice bucket, drain the water from the bottom, then cover it and put it in the refrigerator for several hours.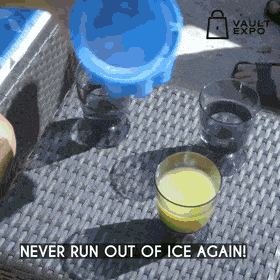 Product Specifications
Material:TPR,PP
Color:Blue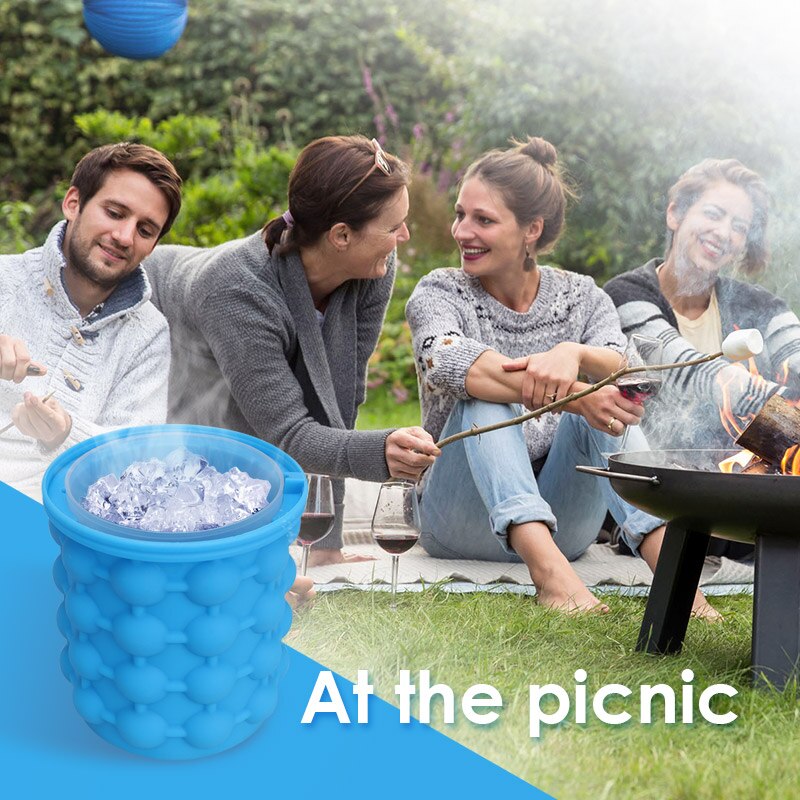 Package Included:
1*silicone ice bucket
Warm tips
To make ice cubes better, please put the mold in the freezer for at least 4 hours
【Usage】1. Add water slowly along the gap of the cup wall and the water level should be lower than the edge of the outer barrel. 2. Press the inner cylinder hard to make sure there is no water at the bottom of the ice bucket (Note: if there is water at the bottom, the inner barrel will float up) 3. Cover and place the ice bucket horizontally in the refrigerator for more than 4 hours 4. Take out the ice bucket, pinch and squeeze the ice bucket with water to drop the ice
【High quality materials】our large organ silicon 2 in 1 ice bucket and ice making mould are made of high quality food grade silicone, which can be used directly to eat frozen ice.
【Multiple use】Ideal for iced coffee, flavored ice and more in summer.The ice cube tray will provide you a pleasant mood to make ice. You will enjoy the ice-making experience.
【Portable】the space-saving size is ideal for both outdoor and indoor use.You can go on a camping trip or have a picnic.It can add a lot of fun to your camp trip or outing.