Magic Baby, Small size and large capacity, fast grinding and easy to carry.💗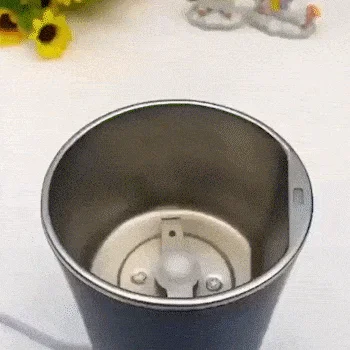 Features
Fast Grinding
Electric press to start, press to work, release to stop. A variety of ingredients easily grind, just a few dozen seconds, beat out the fine powder.
The high-speed motor and high-quality stainless steel blade thoroughly crush powder for great fineness.
With fast grinding speed, you can get fine powder in 20 seconds. You can manually grind a cup of coffee to refresh yourself.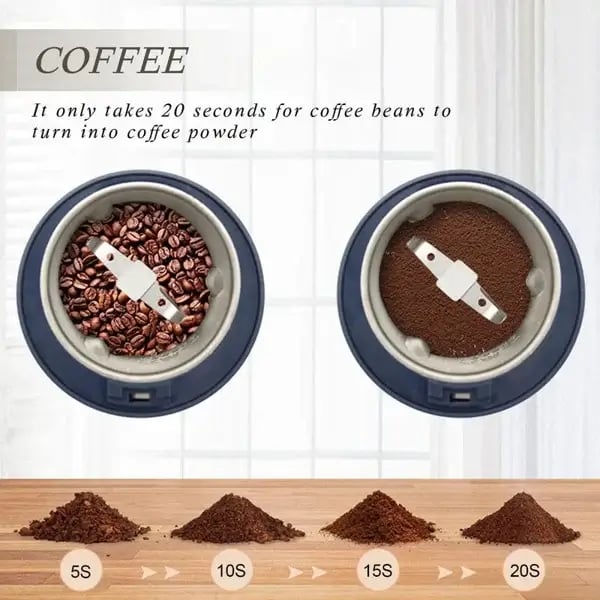 Wide range of uses
Not only can it be used to flavor food, but it can also be used to make food for babies, making it easier for them to absorb.
EASY TO USE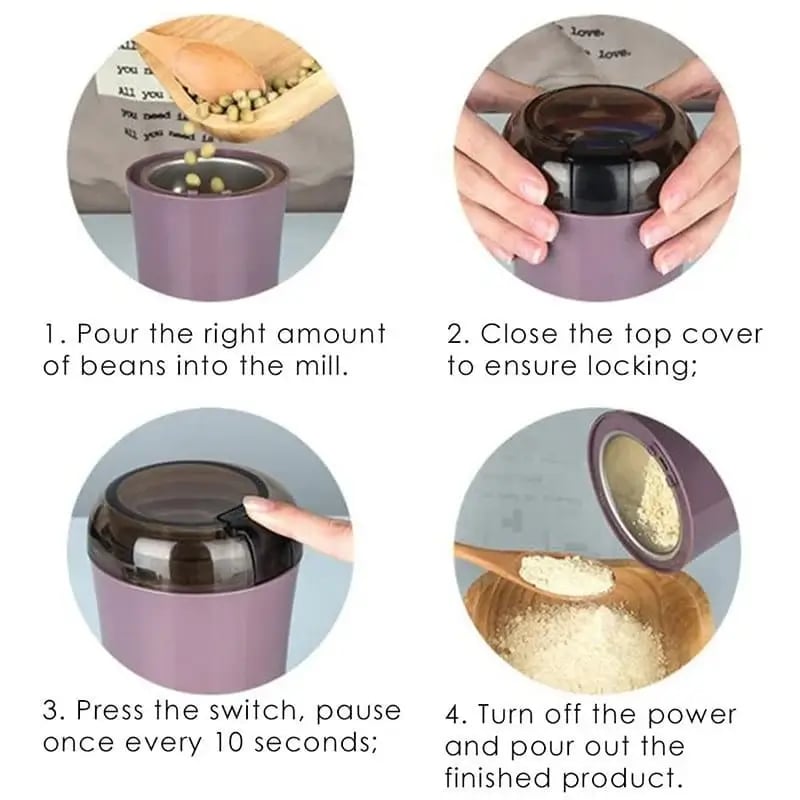 Food grade material
The use of 304 stainless steel food-grade contact material, containing double-leaf stainless steel blade, rapid mixing and evenly crushed to ensure practical safety and health, durable and not easy to damage.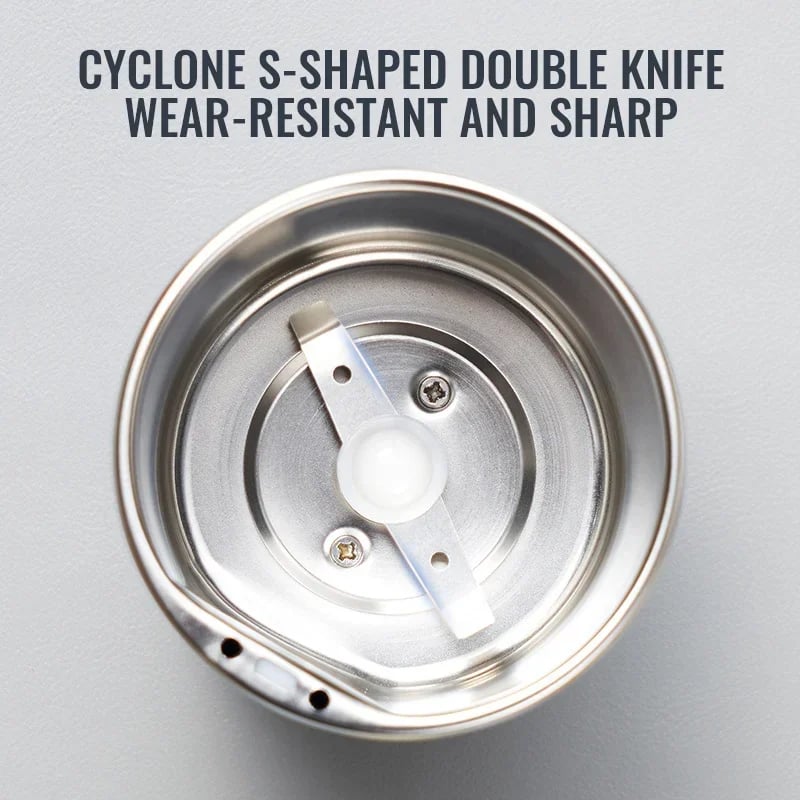 Powerful power
Built-in 200W high power to provide crushing power, a word double knife powerful and fast grinding, overheating protection safety.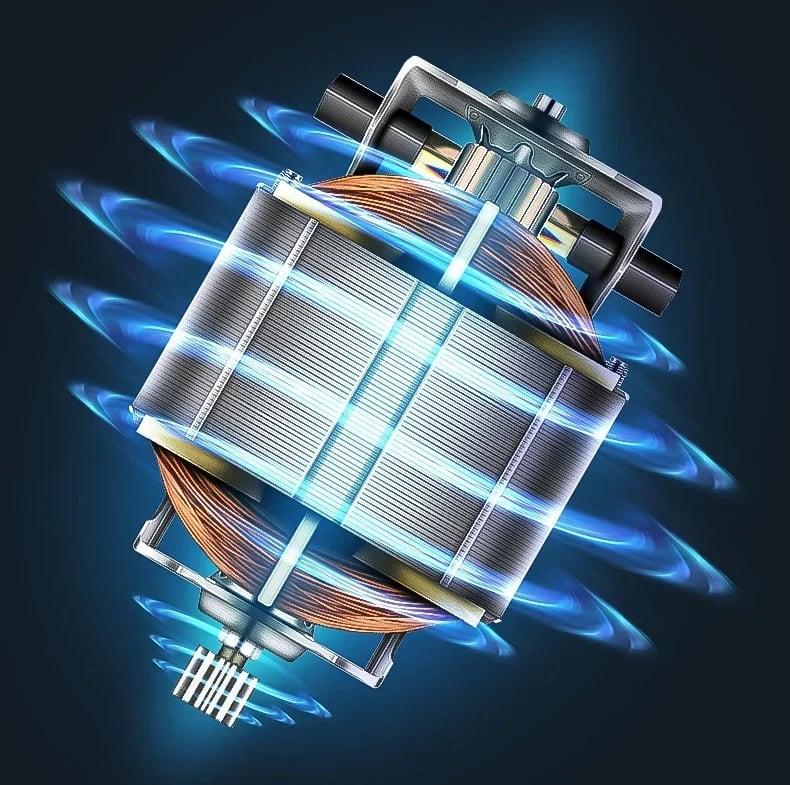 Triple protection
With an overheat protection function, the machine will automatically stop when overheated; a manual switch can control the machine running time; the hard shell can play a better protection role.
Common grinding time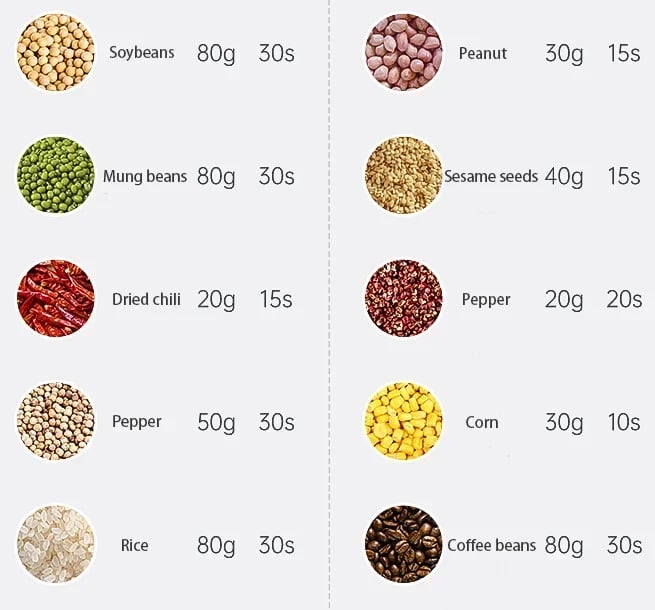 PORTABLE & ELEGANT DESIGN Easy storage
Minimalistic design, modern style. Big capacity in portable size.
The power cord is detachable and the grinder can be easily stored in cupboards and drawers, a great partner for travel. A little brush is also included which helps clean the grinder.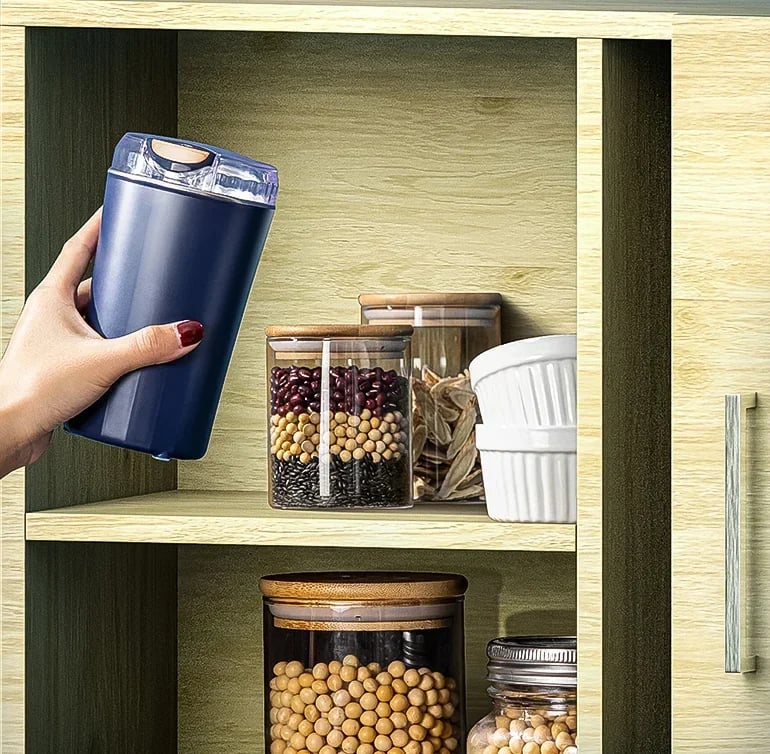 Safe noise reduction
Double-layer protection structure is adopted to reduce the noise while ensuring the safety of use.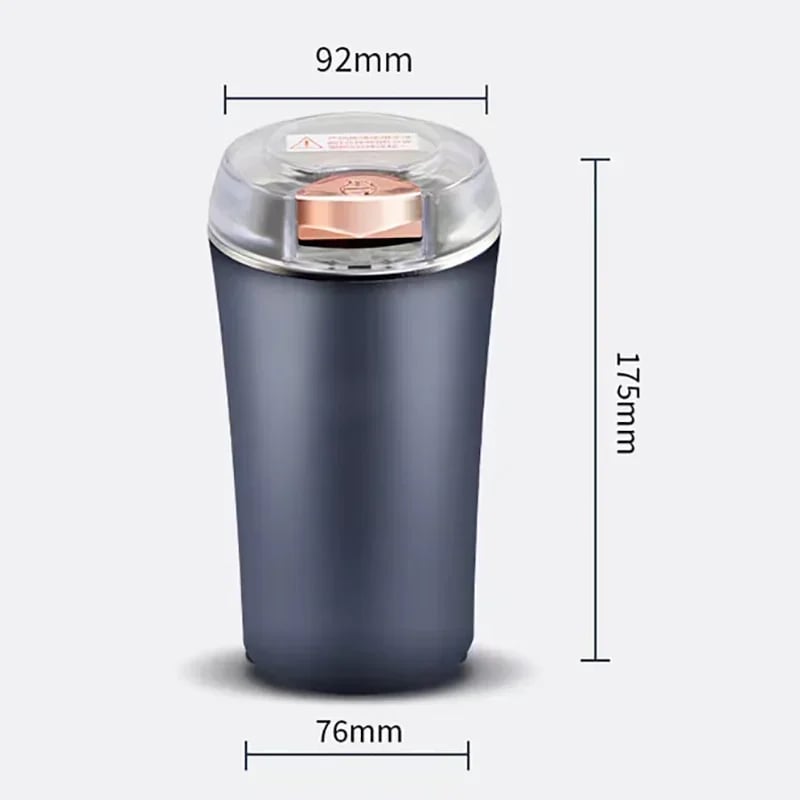 Specification
Material: Stainless steel+PP
Color: Blue
Product size:175*92*76mm
Product weight:620g
Rated capacity: 80g
Rated voltage: 220 V
Rated frequency: 50 Hz
Package includes:Hand Grinder*1PC