3 In 1 Multi-Functional Design: portable and practical, full of functions, which can quickly make kebabs, can make kebabs, vegetables, bean products, etc. It can wear cubes, thin slices, wavy rolls, will not damage the meat quality, easy to use and clean.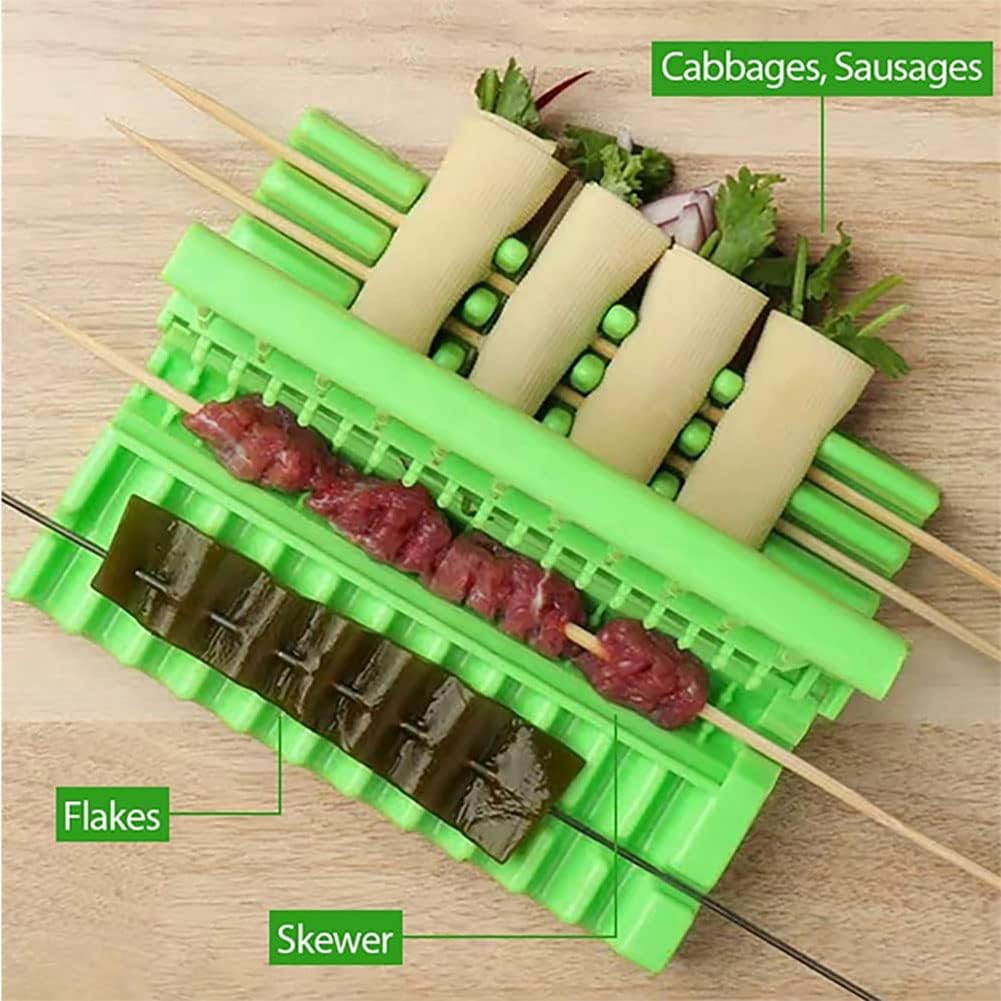 Easy to Operate: Simple steps, no finger injury, effortless, simple steps can be cut meat into the trough, press the handle can be pierced into the hole on both sides of the stick, open the handle can take out the meat skewers.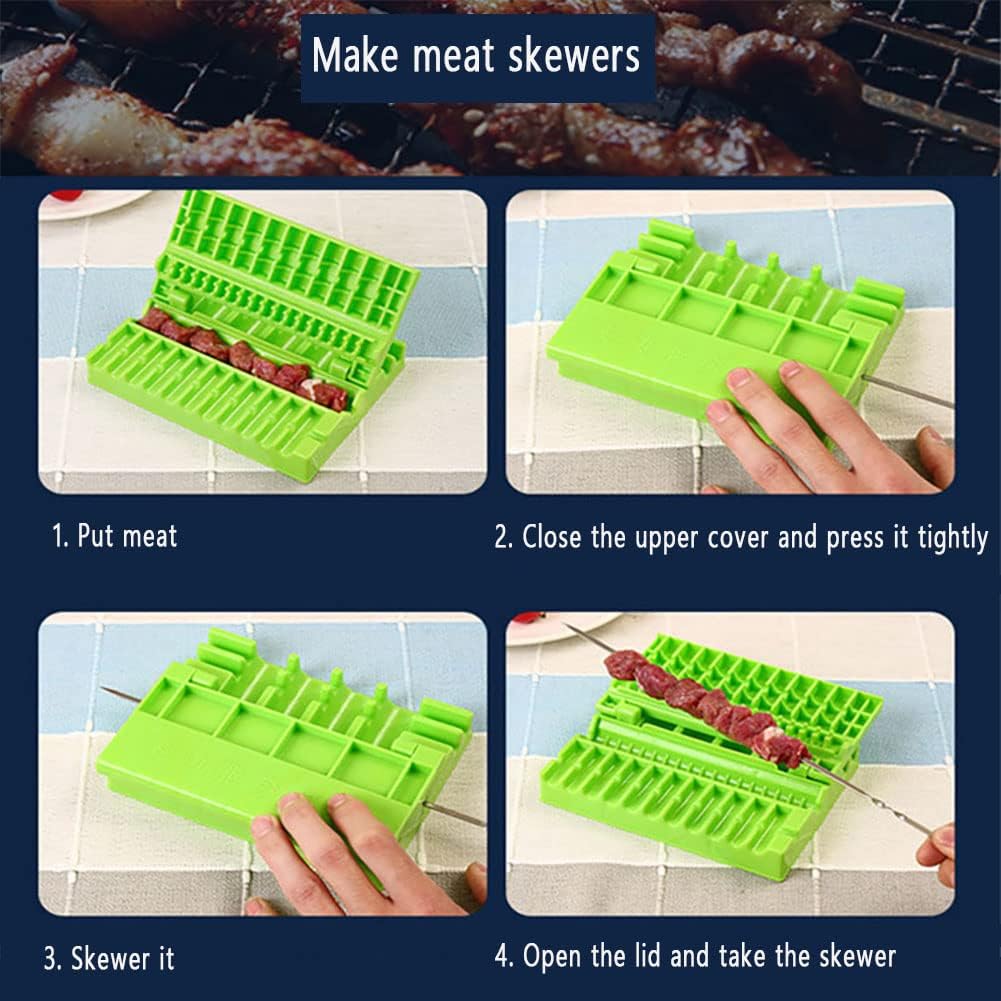 Easy to Clean: Simply clean the kebab tool with water or detergent, even in the dishwasher.

Versatile and Convenient: Widely used in meat, seafood, fruit or vegetable rolls, sausages, mixed meat, kelp, gluten, skin, bean skin... And easy to carry.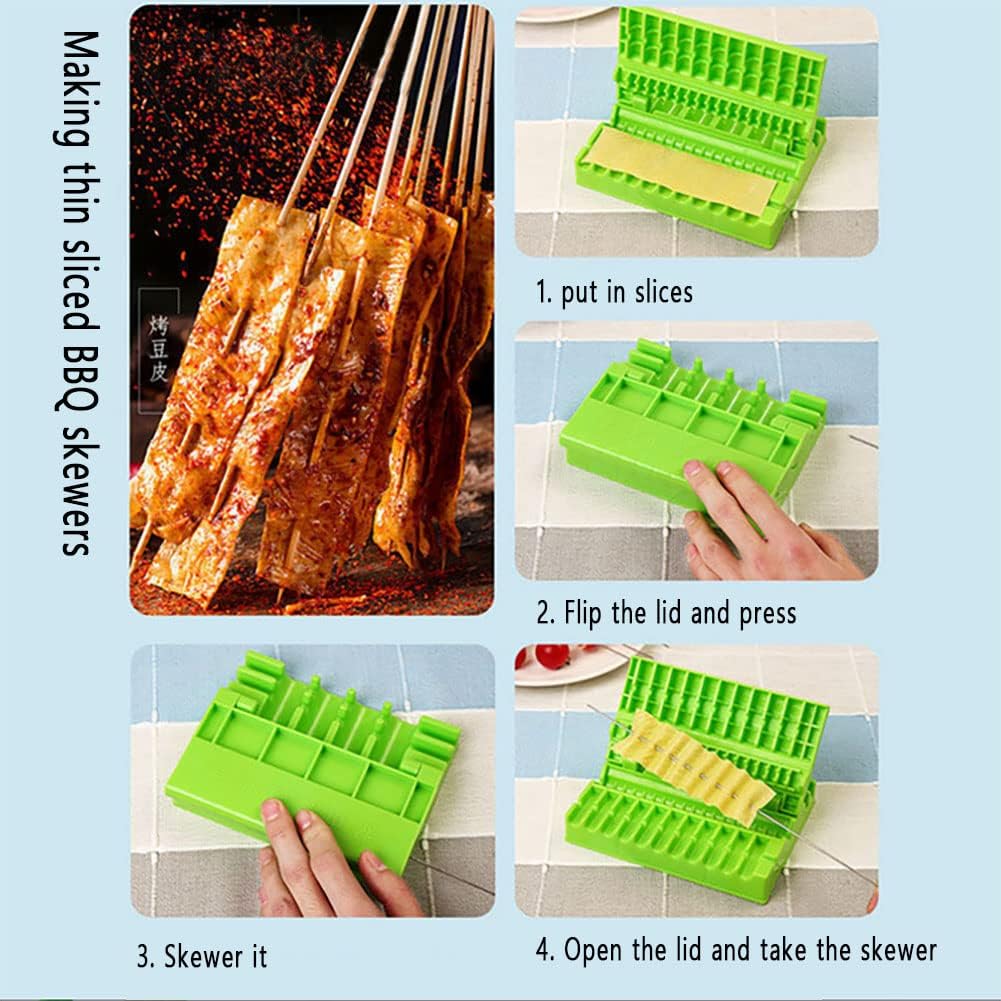 Premium Quality: This meat skewer maker is made of food-grade ABS material, durable for using and easy to clean. Practical barbecue tools, save time and effort, suitable for family kitchens, outdoor picnics, and camping.