Say goodbye to messy egg storage, our new roll-down egg dispenser helps you save space and is easy and fun to access.
It also helps to maintain the freshness of eggs and prevent egg whites and yolks from settling.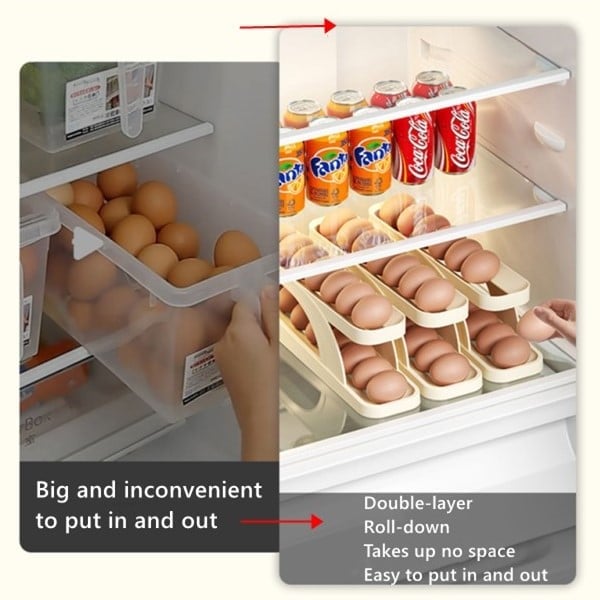 Rolling Egg Dispenser Design
This egg dispenser design with gravity-rolling construction will be one at a time with a rolling motion. We upgrade the surrounding area of the egg rack, it will protect the eggs better.
Double-layer Egg Rack, Space-Saving
This egg container can hold 15 eggs simultaneously, is compact in size, has a small footprint, and can save space effectively in the fridge.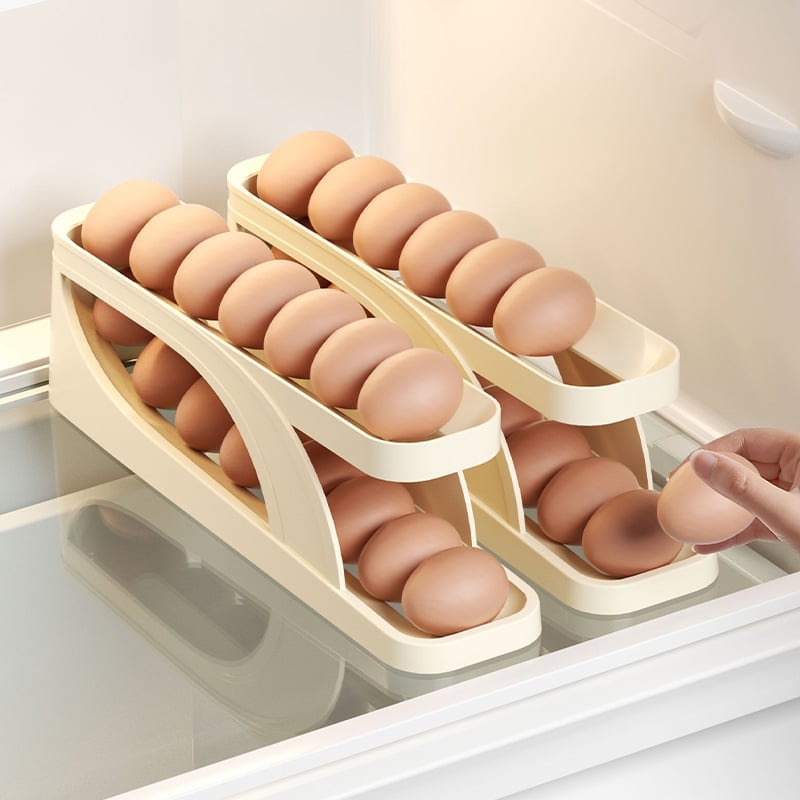 Highly Quality Materials
Made from high-quality, BPA-free plastic that's durable. Bayonet design, and heightening Guardrail, effectively prevent eggs from rolling off.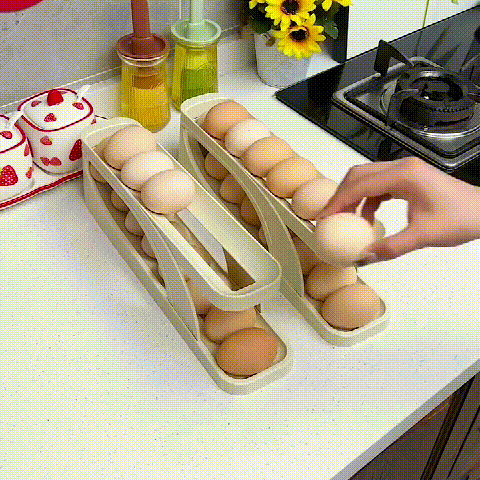 Easy to Use and Clean
No assembly is required, just load your eggs and they're ready to roll. And it cleans up relatively easily with just a rinse off and wipe the surface with a dry cloth.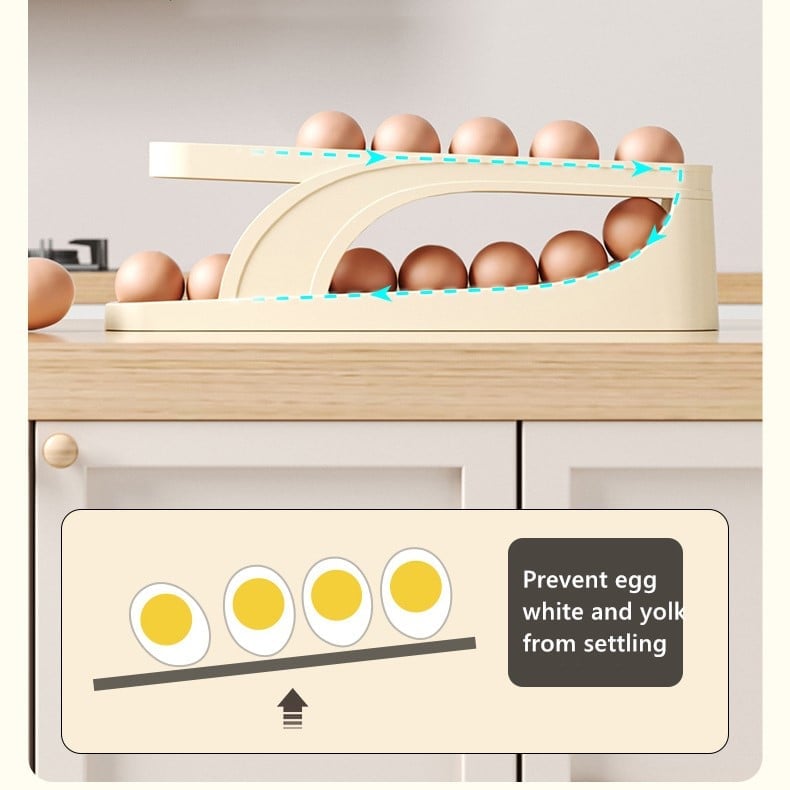 Widely Used
The Roll-Down Double-layer Egg Dispenser is convenient to use in fridges, freezers, and kitchen cabinets. It is a great way to add storage and organize, ideal for sorting and storing eggs.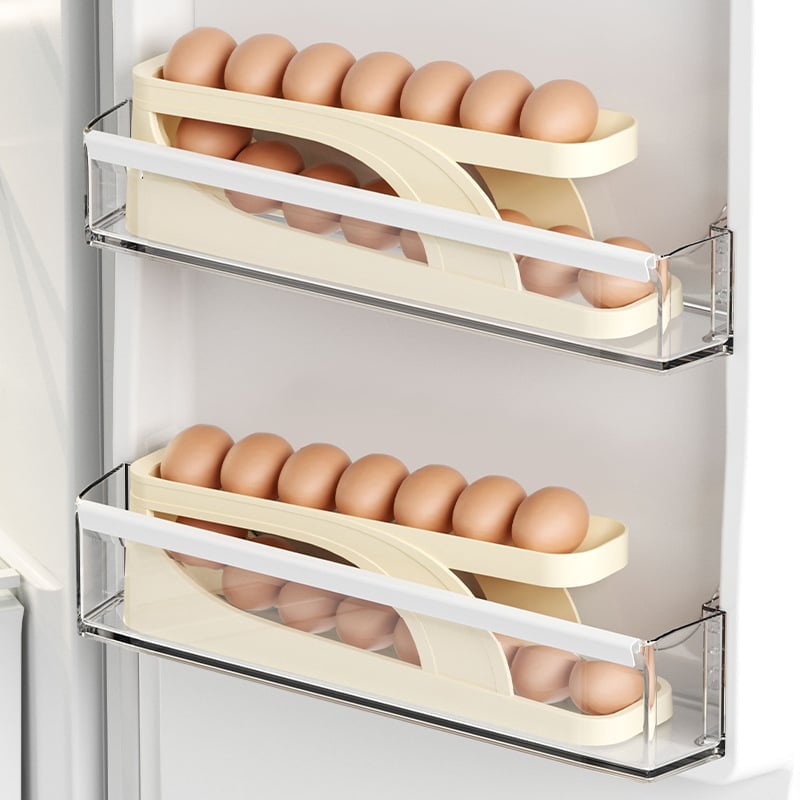 Size: 14.21" D x 3.35" W x 3.8" H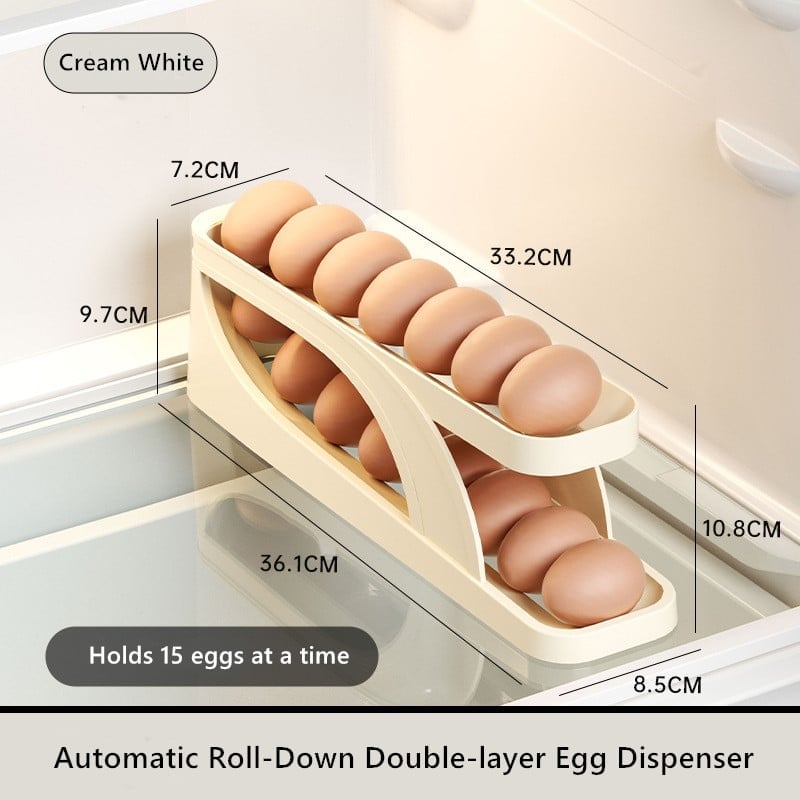 Color: Cream White
Package Includes: 1* Automatic Roll-Down Double-layer Egg Dispenser