Are you still worrying about the fish scales not being cleaned up and flying everywhere?
This product can solve all your problems.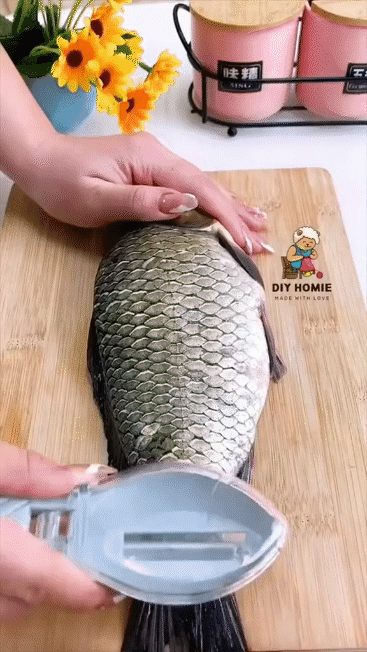 🐟【Fast Fish Scale Remover】Fish scaler skin brush scraping is convenient, clean and sanitary. Fish scaler with the cover design, when the fish scales are scraped, the scales are not flying.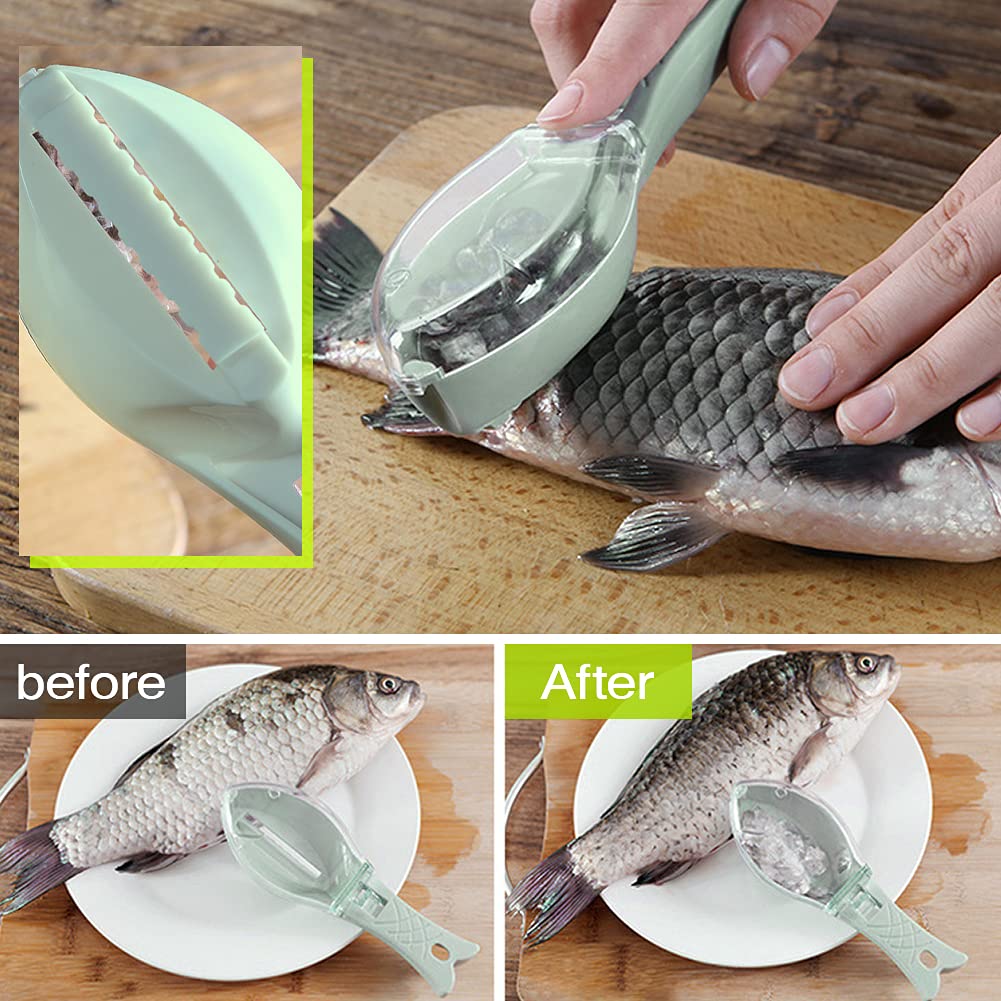 🐟【Convenient to store】Hanging hole on end of handle, which can be hung and placed neatly.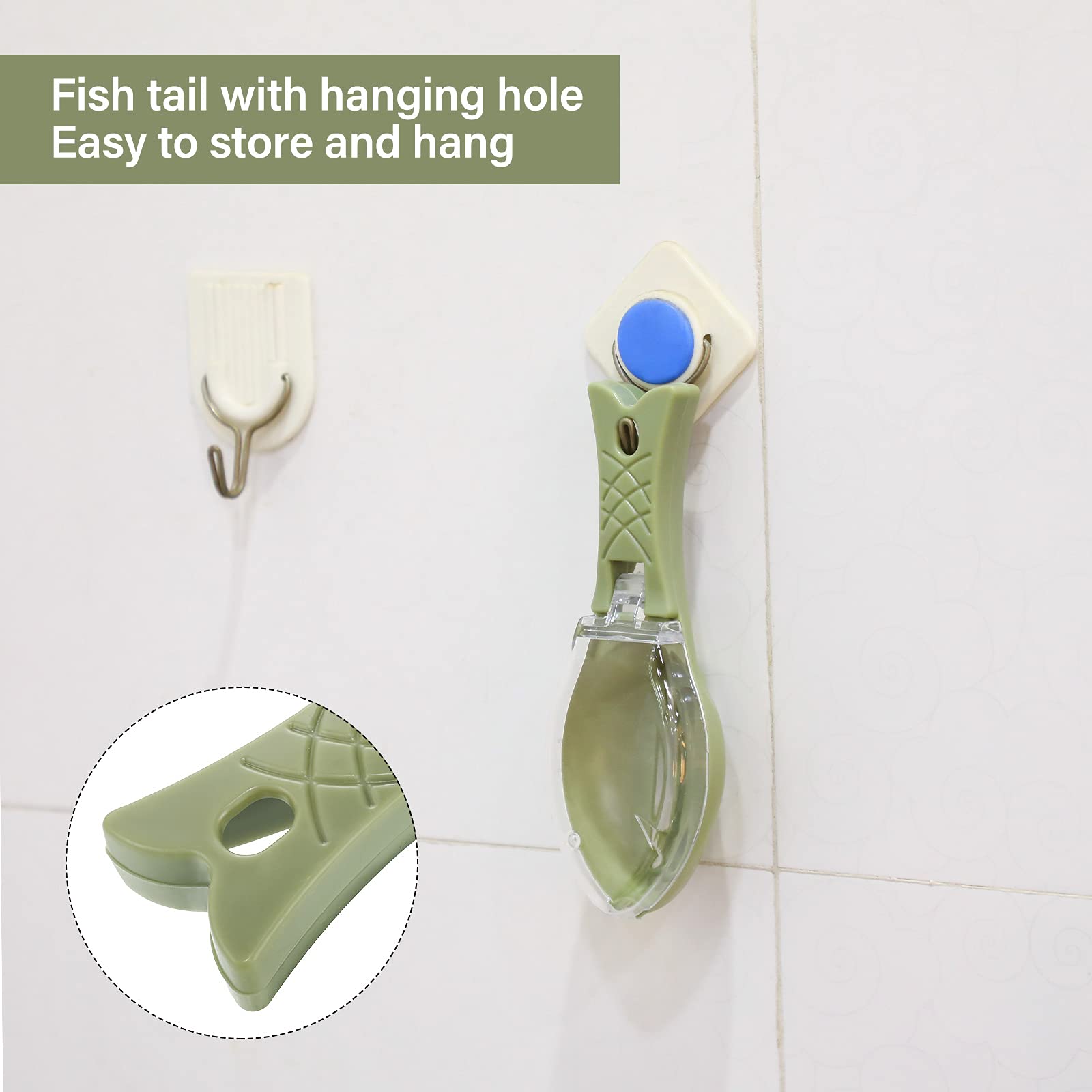 🐟【Unique Appearance Design】 Fish shape design and lovely appearance bring a lot of fun to home life.
🐟【Size:16*5.5*4.2 cm】Thickened plastic fish scales with lid,contains three colors.New fish shape design with the outer cover, which let the scales not fly out everywhere.Safe plastic serrated blades, which will not hurt children and user