With its sophisticated design and innovative features, this measurable salt control bottle is a must have for anyone who loves to cook and want to elevate their cooking levels.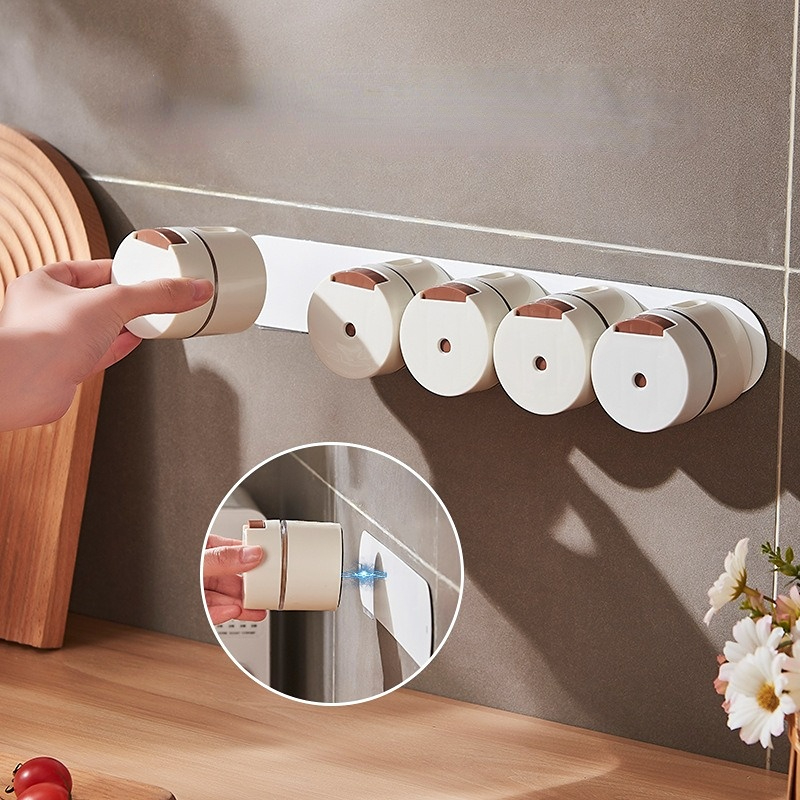 Precise Control:The salt shaker can achieve quantitative discharge through the design of quantitative buttons,and a single discharge of 0.5 grams which can well to control the consumption of salt,especially suitable for the elderly,pregnant,babies and fitness fanatic.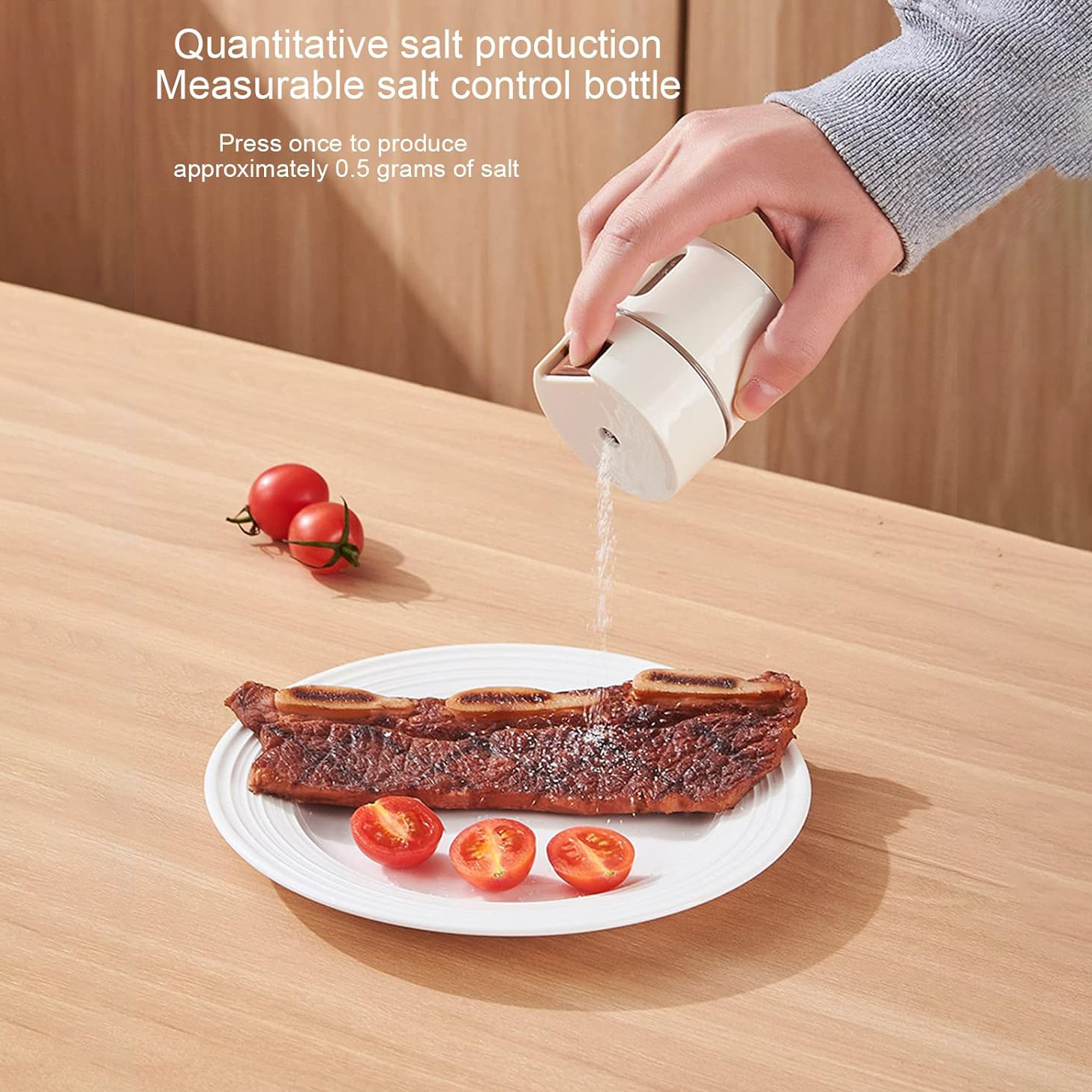 Keep Spices Fresh and Dry:The lid of the glass bottles can be completely closed to block moisture.You live in a high humidity area and closes completely to keep seasonings clean and dry when not using.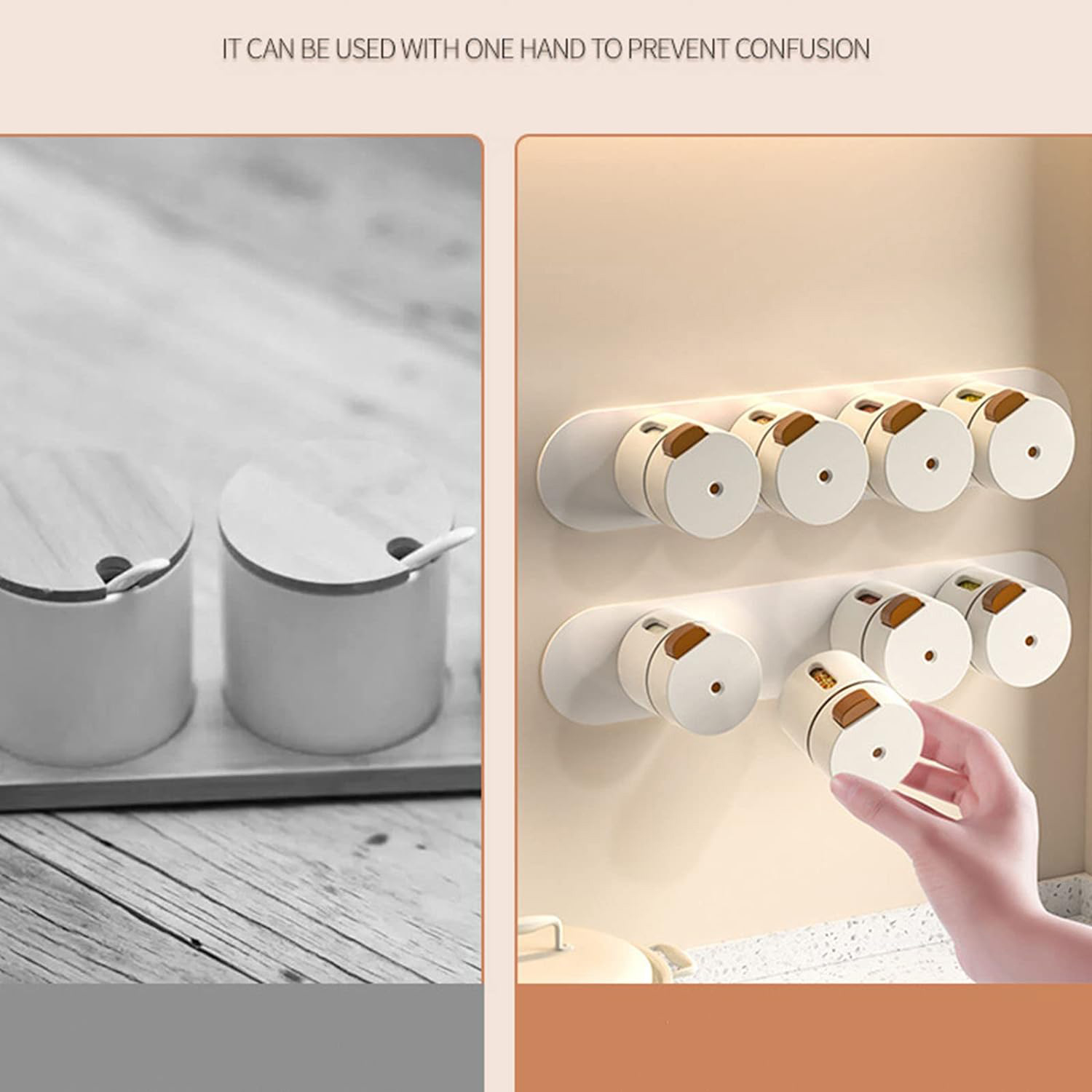 Wide Range Of Uses:Suitable for salt, cumin powder, chili powder, sugar, pepper and all kinds of small grain seasonings, suitable for kitchen, barbecue, picnic or camping, etc.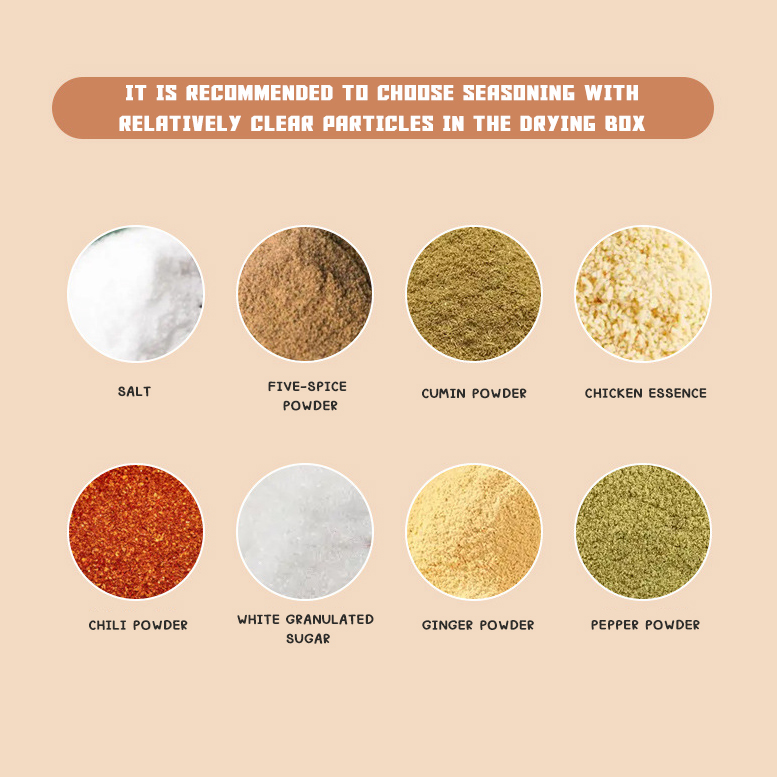 They have exclusive adsorption magnets that can be easily attached to the wall, thereby saving space in your kitchen and also making your kitchen beautiful.
Specification
Material:PP,PS MAGNETIC IRON
Volume:250 ml
Weight
A Set(6Pcs):780 g
Size
A Set(6 Pcs):6.5*6.5*37.5 cm
Package
6 seasoning jars, absorbing iron pieces.