With Sealing Clip:The airtight clip helps you store open spice bags without worrying about moisture or storage.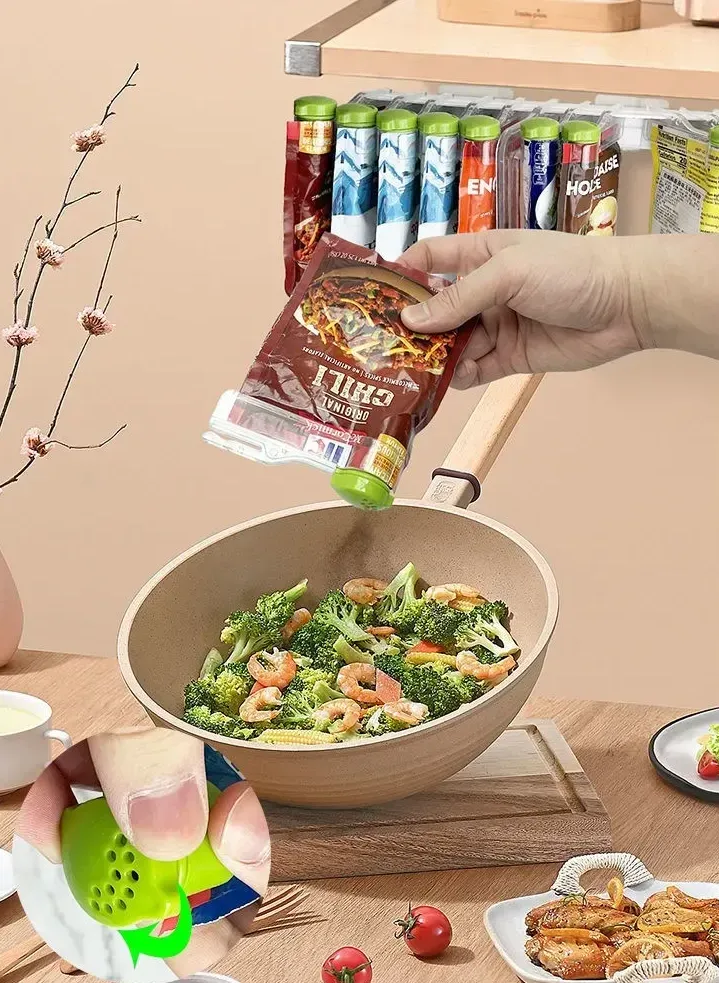 Design: Non fixed buckle, you can adjust the position left and right, 60 toggle to take out,you can adjust the position left and right.The holder can accommodate different spice bags with sealing coverwhich is convenient and quick.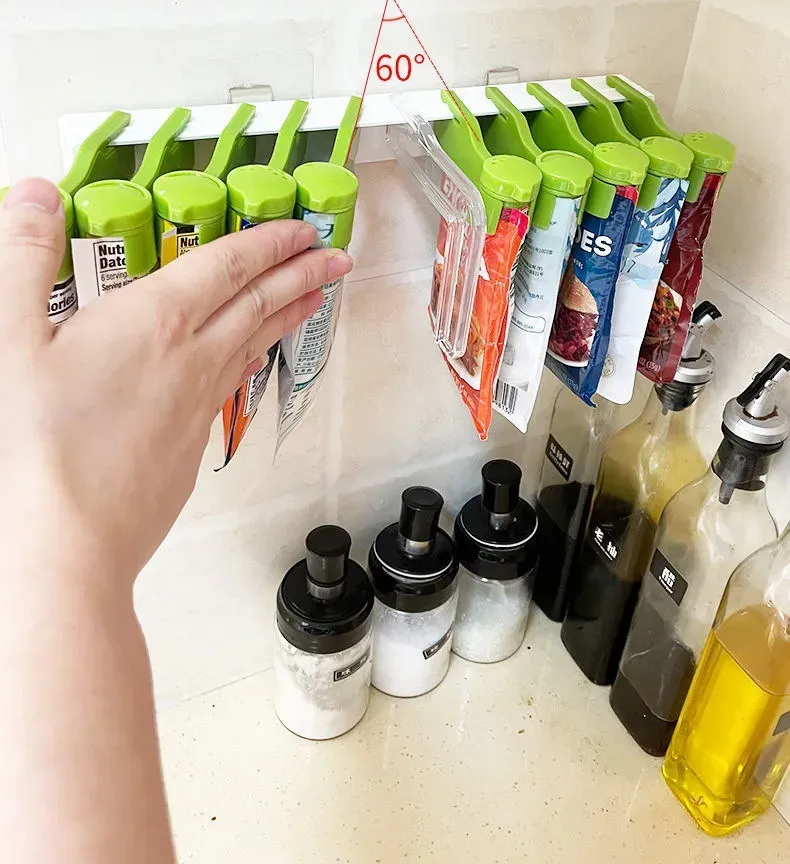 Sieve Holes: Equipped with 3 sizes of meshes, such as small grain seasoning, large grain seasoning, powder seasoning, which is convenient to use various types of spices.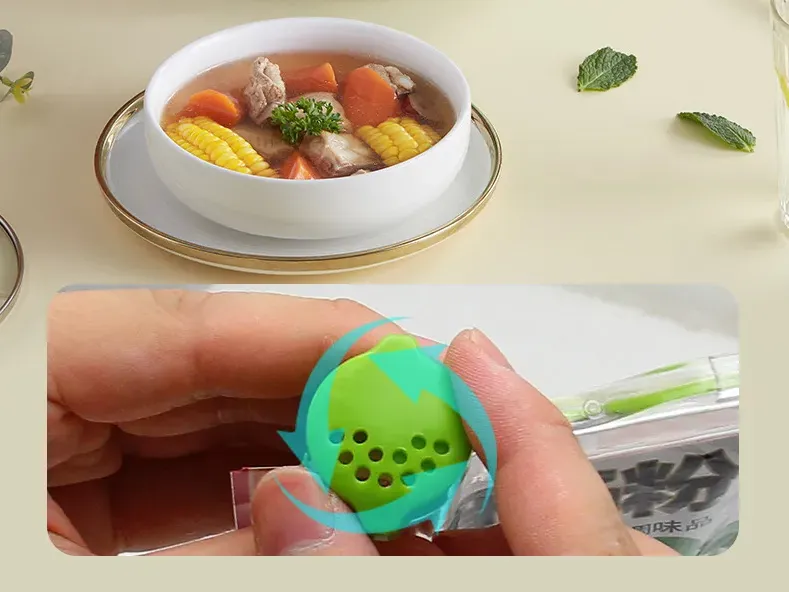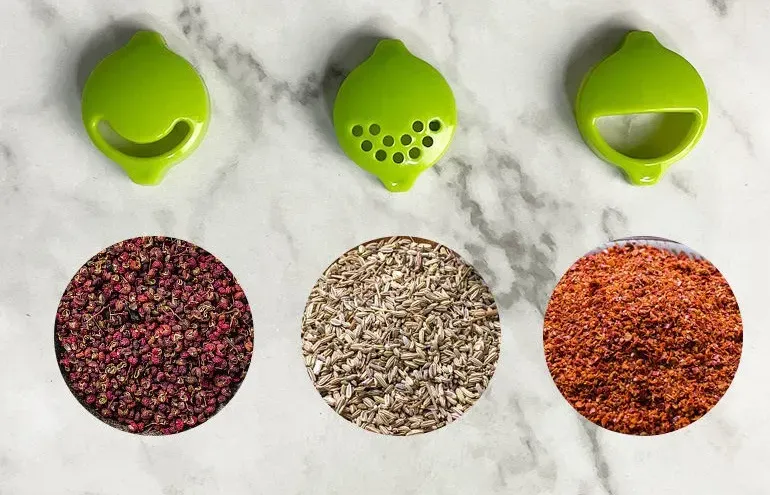 Tidy:Wall mounted design does not take up space 10 neat and organized seasoning racks keep your kitchen supplies organized making kitchen life easier.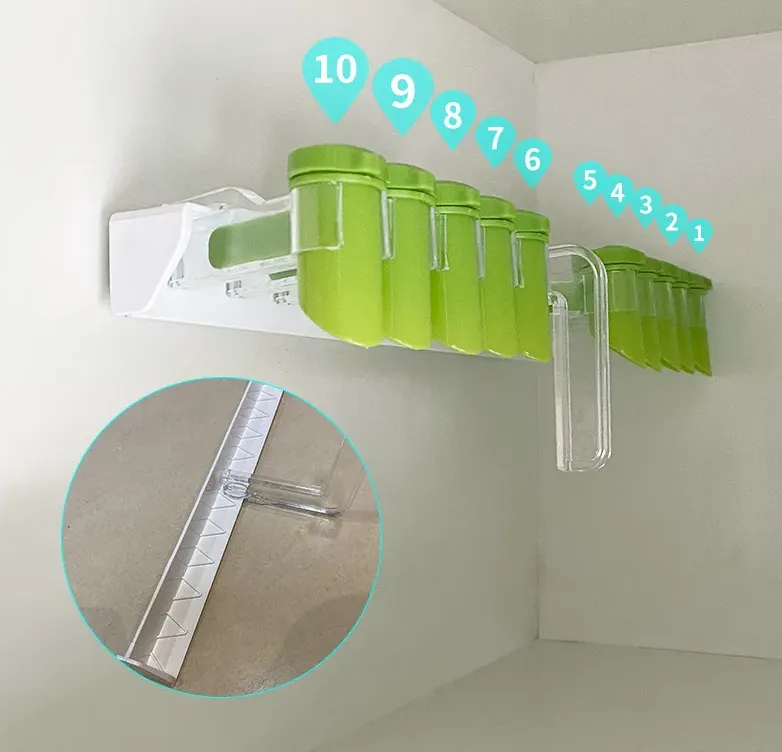 Stable: Thickened bracket, firm and durable, easily to install, has strong bearing capacity, suitable for smooth walls.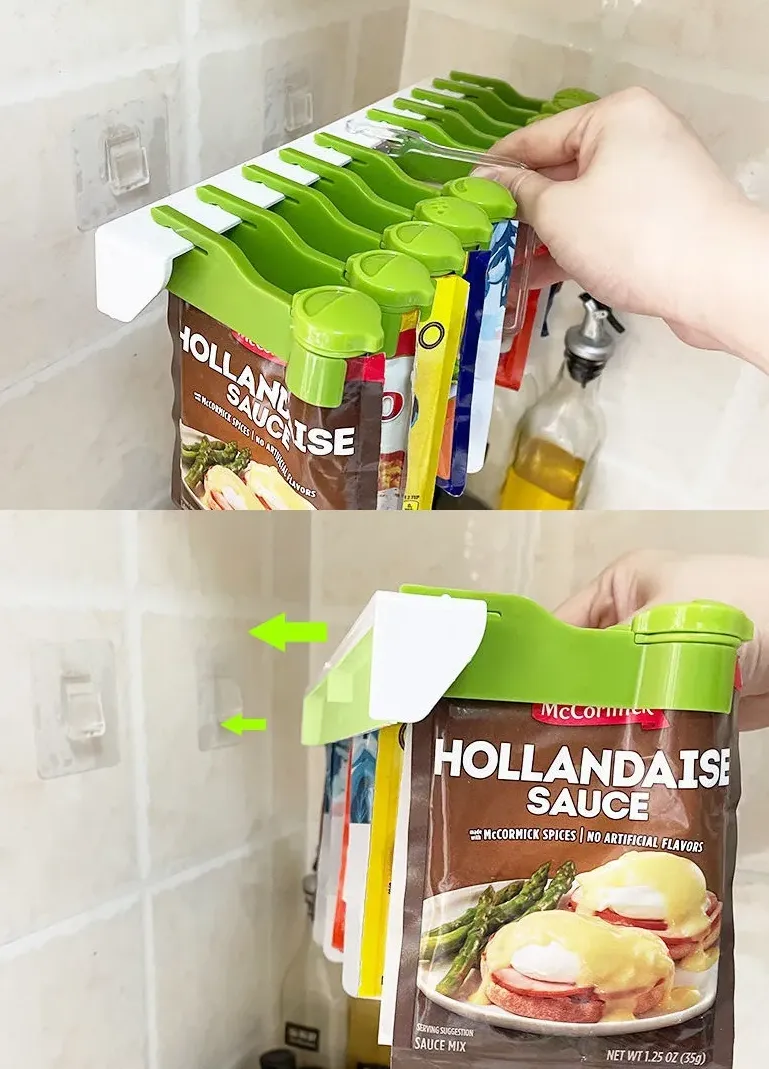 Easy to use,easy to clean.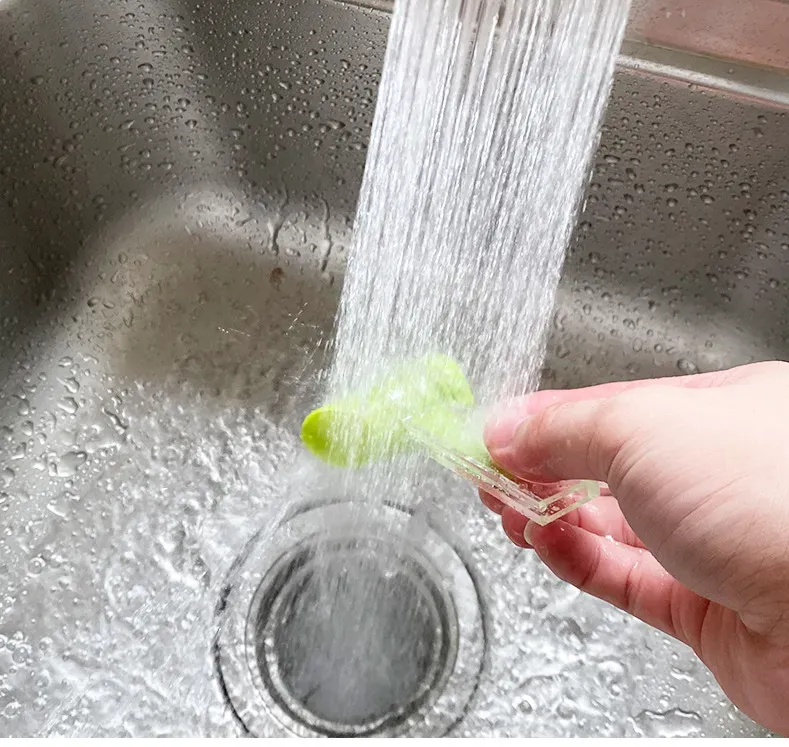 Multifunctional: The wall-mounted design doesn't take up space, it's perfect for storing spice bags, and it's also perfect for sealing bags during storage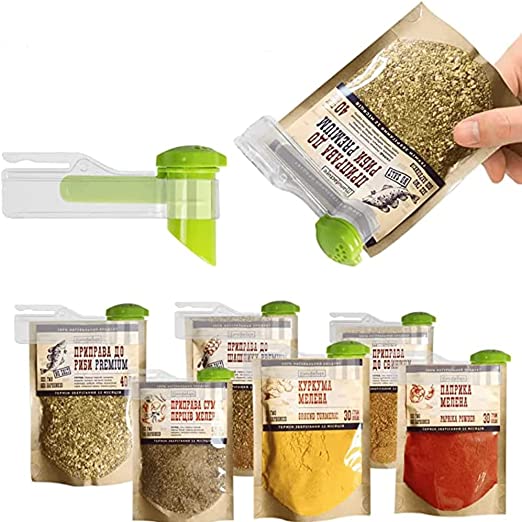 Material: Made of ABS and PP material, no deformation at high temperature, durable.
Specifications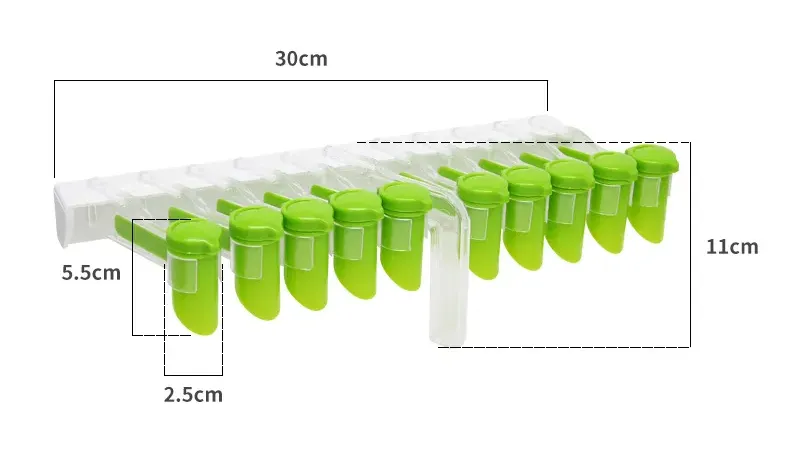 Package includes
1/2/3*Seasoning Bag Holder